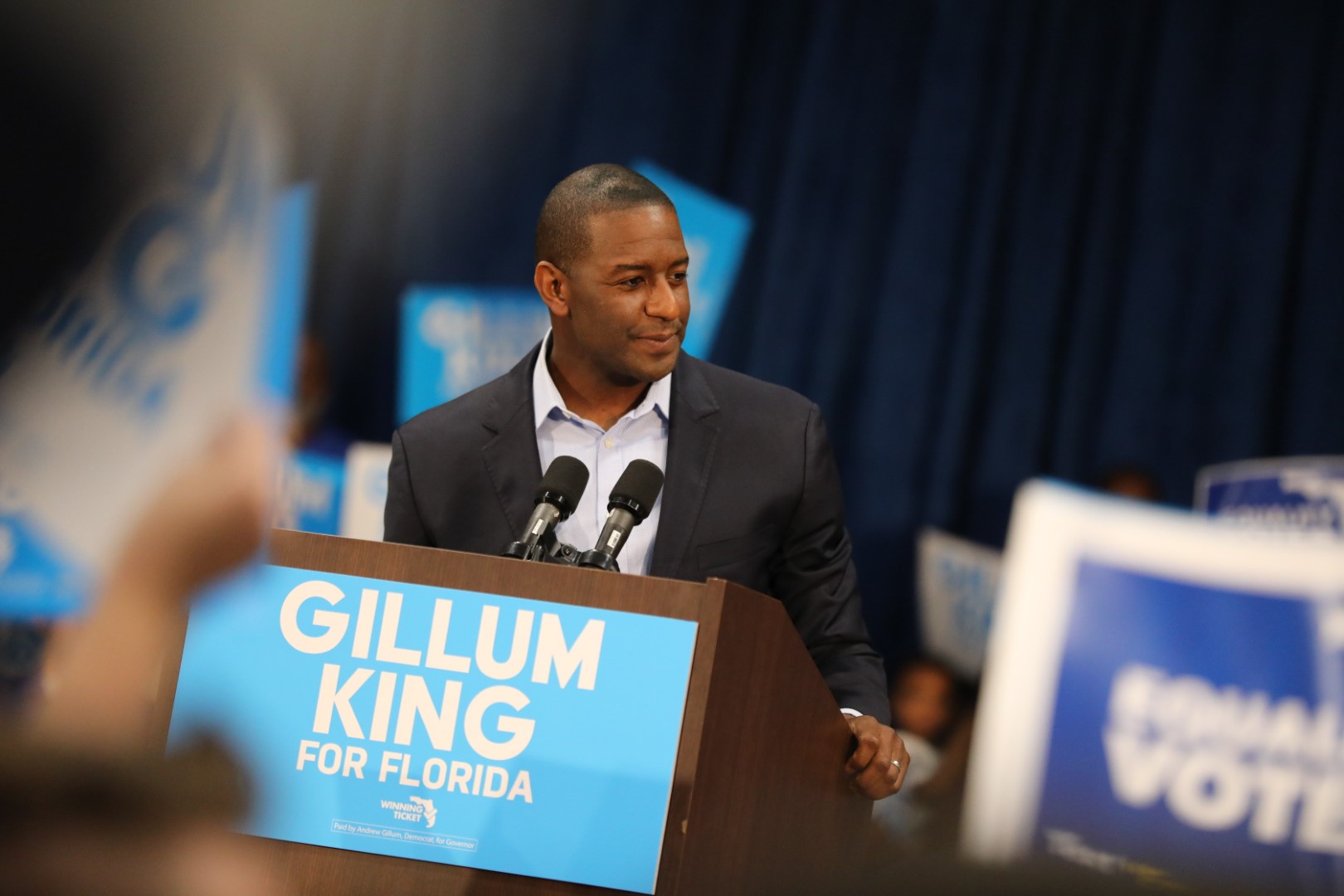 Democratic gubernatorial candidate Andrew Gillum accepted invitations to debates hosted by Univision and by Leadership Florida. But whether Republican Ron DeSantis will be on stage as well remains unclear.
"We hope that Congressman DeSantis will join us, though it's unclear whether he'll be able to answer a single question about his nonexistent campaign platform," said Gillum adviser Scott Arceneaux in a statement.
No dates have been determined yet, except that the events would happen in October. DeSantis has yet to confirm attendance.
A release from the Gillum campaign says Univision 23 Miami and Leadership Florida invited the candidate to debates, and the release seems to indicate both of those events will take place in South Florida.
The campaign says it has insisted on having at least one debate outside of that region of the state to ensure voters across the state have heard from both candidates.
"Florida voters deserve the chance to hear from Mayor Gillum and Congressman DeSantis about the critical issues facing our state," Arceneaux said. "Mayor Gillum looks forward to sharing his vision for Florida that lifts people up, with higher wages, more money for schools and affordable health care."
The Gillum campaign release notes that in addition to five Democratic primary debates, Gillum also participated in February in a one-on-one debate with Speaker of the House Richard Corcoran as well.
Univision has made no announcement about when it plans to hold a debate with gubernatorial candidates. The network in 2010 held the first debate between Republican Rick Scott and Democrat Alex Sink on Oct. 8, less than a month before Scott won the governorship.
Leadership Florida, along with the Florida Press Association, hosted a 2014 televised debate between Scott and Democrat Charlie Crist on Oct. 14.
The Florida governor's race, scheduled for Nov. 6 this year, remains one of the most closely watched in the country. All polls released included in Real Clear Politics index since the candidates won their respecting primaries show Gillum leading by between 2 and 6 percentage points.
A St. Pete Polls survey last week found the race almost tied, with Gillum holding the slightest of edge.