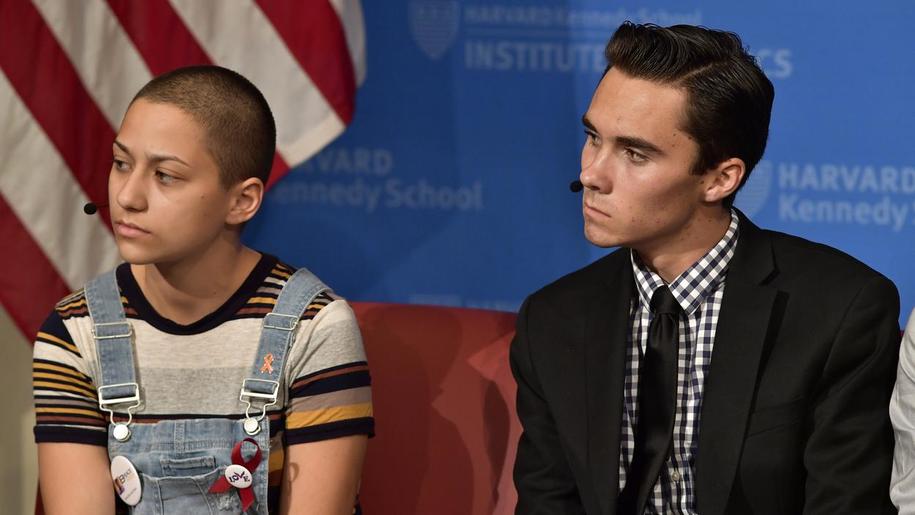 Parkland shooting survivors David Hogg and Emma Gonzalez will join other gun control activists today at a political rally organized by Tampa Bay high school students.
March For Our Lives Tampa will host a "Band and Ballots" concert at Curtis Hixon Park to raise gun violence awareness.
"The event is a night of local bands bringing the community together as we reflect on gun violence, not as a partisan issue, but as an American issue affecting children and people everywhere every day," said Alyssa Ackbar, a Robinson High School senior and one of the organizers of the event.
The event will include performances by local musicians, including Natalie Hernandez, a contestant on The Voice's third season, and Tomorrow's News, a Tampa rock band with teenage members.
Ackbar and classmate Macy McClintock organized the Tampa event, which is part of the March For Our Lives movement formed in the aftermath of the Marjory Stoneman Douglas High School shooting in Parkland in February.
Some of the most prominent members include survivors of the shooting, notably Hogg, who got Publix to cease political donations with a protest this summer, and Gonzalez, who has directed pointed attacks at President Donald Trump and other leaders.
Another survivor of the Parkland shooting, Sofie Whitney will also speak at the rally. She has spoken to national media including NPR about prioritizing human lives over guns.
Suicide prevention activist Khary Penebaker, a speaker from Everytown for Gun Safety, will also speak. Everytown played a critical role in crafting legislation passed by Florida lawmakers in the wake of the Parkland shooting this year.
While gun politics in Florida can prove sharply divisive, Ackbar says the important thing with today's event will be having a nonpartisan function to raise awareness of the issue.
"The two main focuses for the event are to create an open, constructive conversation on gun violence that isn't nominated by political party and to encourage people to get registered and vote," she said.
And since the February tragedy, youth voter registration has soared. Target Smart in July found Florida registration of voters ages 18 to 49 jumped 8 percent after the shooting.