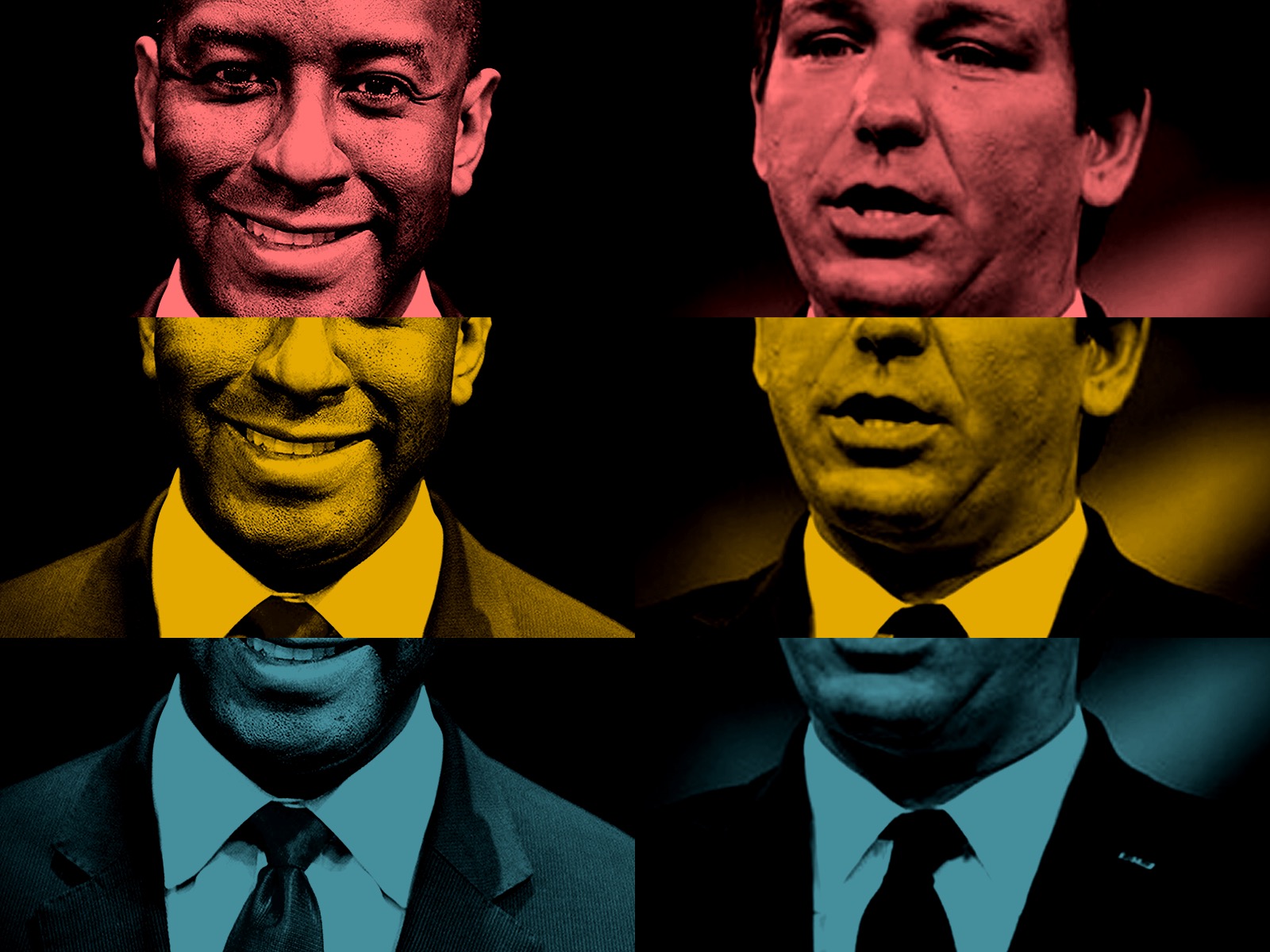 The gubernatorial nominees have agreed to two debates ahead of Election Day.
Republican nominee Ron DeSantis accepted a Leadership Florida debate and CNN town hall on Monday, a few days after Democrat Andrew Gillum said he also would attend the forums. 
The Leadership Florida debate, according to the Gillum campaign, will take place Oct. 24 at Broward College. The CNN debate will be in Tampa, but the date is not yet set. 
DeSantis, in accepting debate invitations, opened the door for three more: Fox News, CBS Miami with Jim DeFede and Telemundo in Orlando.
"I'll debate [Andrew Gillum] whenever possible—because his high-tax, far-left policies would be a disaster for Florida," DeSantis tweeted.
But DeSantis left unanswered a third forum Gillum accepted: Univision 23 in Miami.
That sort of silence has proved to be fodder for both parties in multiple races.
The Gillum campaign and the Florida Democratic Party spent the weekend hammering DeSantis for not having immediately accepted the same debates that Gillum accepted on Saturday. 
When the Gillum campaign announced on Sunday that the Tallahassee mayor also would attend a CNN town hall, campaign adviser Scott Arceneaux said: "DeSantis is refusing to accept any debates because he has no real plans for moving Florida forward."
A spokesman for the Florida Democratic Party in a statement earlier on Monday said: "In a major break with tradition, Ron DeSantis is refusing to debate Andrew Gillum."
But now, there are three pending forums the Gillum campaign must answer to. As of publishing, Gillum's team has yet to indicate whether it will attend the additional debates DeSantis announced earlier on Monday.
"Florida voters deserve to hear from both Mayor Gillum and Congressman DeSantis about their plans for the Sunshine State, and we're proud to move forward accordingly," said Geoff Burgan, Gillum's communications director.
Meanwhile, in the U.S. Senate race the Republican candidate has made a campaign issue of incumbent Democrat Bill Nelson's delay of response to live forums.
Per Republican challenger Rick Scott's count, he's accepted four debates ahead of Nov. 6.
Nelson's RSVP'd to just one.
In a dig at the sitting senator, Scott suggested on Twitter earlier on Monday that Nelson accept more debates.