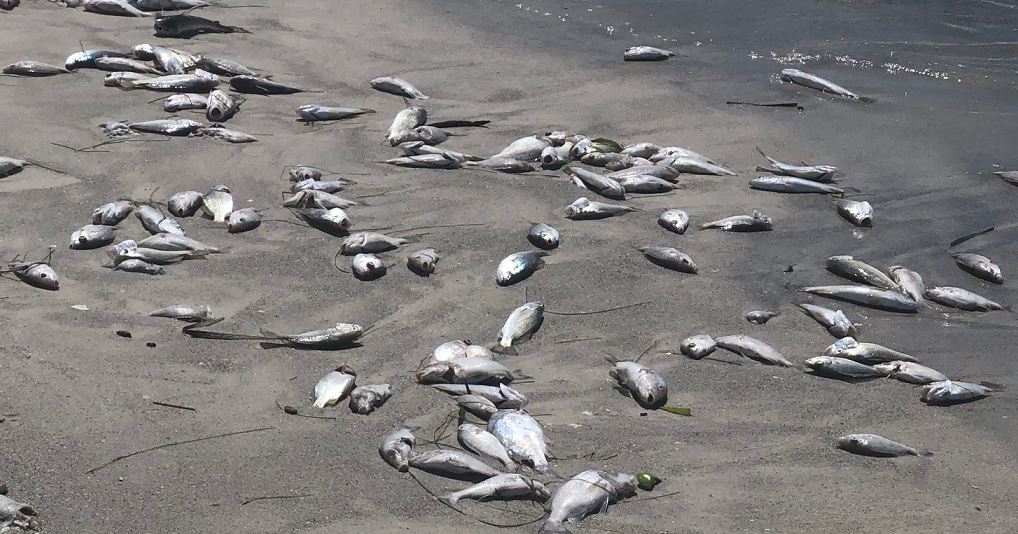 The Florida Fish and Wildlife Conservation Commission is getting an additional $1.2 million to enhance research and increase production of redfish in Port Manatee, the state announced Monday.
The new funding should help recover Florida's fisheries from the ongoing red tide sweeping Florida's Gulf coast and wreaking havoc on Pinellas, Sarasota and Manatee County beaches.
Florida's commercial fisheries generate $17.7 billion of sales and support nearly 93,000 jobs, according to the U.S. Department of Commerce's 2015 Fisheries Economics of the United States.
In addition, recreational fishing has an $8 billion economic impact in Florida and supports nearly 115,000 jobs, according to a National Marine Fisheries Service report last year.
"Florida is the 'Fishing Capital of the World,' " FWC Executive Director Eric Sutton said. "Not only are our fisheries robust, but they are also incredibly resilient to the impacts of natural events, like red tide." 
The FWC's Stock Enhancement Research Facility at Port Manatee will use the additional funding to increase its redfish stock in Southwest Florida by six times. Redfish are among several species of marine life being killed off by red tide that's affected much of the state's Gulf coast.
Gov. Rick Scott also announced a $9 million grant fund to assist local communities. That funding has not been allocated, but will help mitigate financial losses incurred by coastal businesses affected by the red tide bloom.
In Pinellas, beaches have been a ghost town for more than a week as dead fish dot the shoreline and respiratory distress continues to be a problem for many beach goers.
"Along the Gulf Coast, businesses and fishermen rely on the robust health of Florida's world-class fisheries. With this investment we are not only supporting our environment, but also these Floridians who make their living on the water," Scott said.
Red tide has become an issue for Scott, running for U.S. Senate against incumbent Democrat Bill Nelson.

Scott has earned the nickname "Red Tide Rick" as critics blame him for the outbreak because of polluted waters entering the Gulf from Lake Okeechobee.
A press release from Scott's office released Monday was sure to note the Red Tide was "naturally occurring." While that's true, many of Scott's critics argue his environmental policies may have exacerbated the problem.
As of Tuesday morning, red tide advisories on Pinellas beaches reported dark waters discolored from the increased bacteria, strong odor and moderate to severe respiratory discomfort.