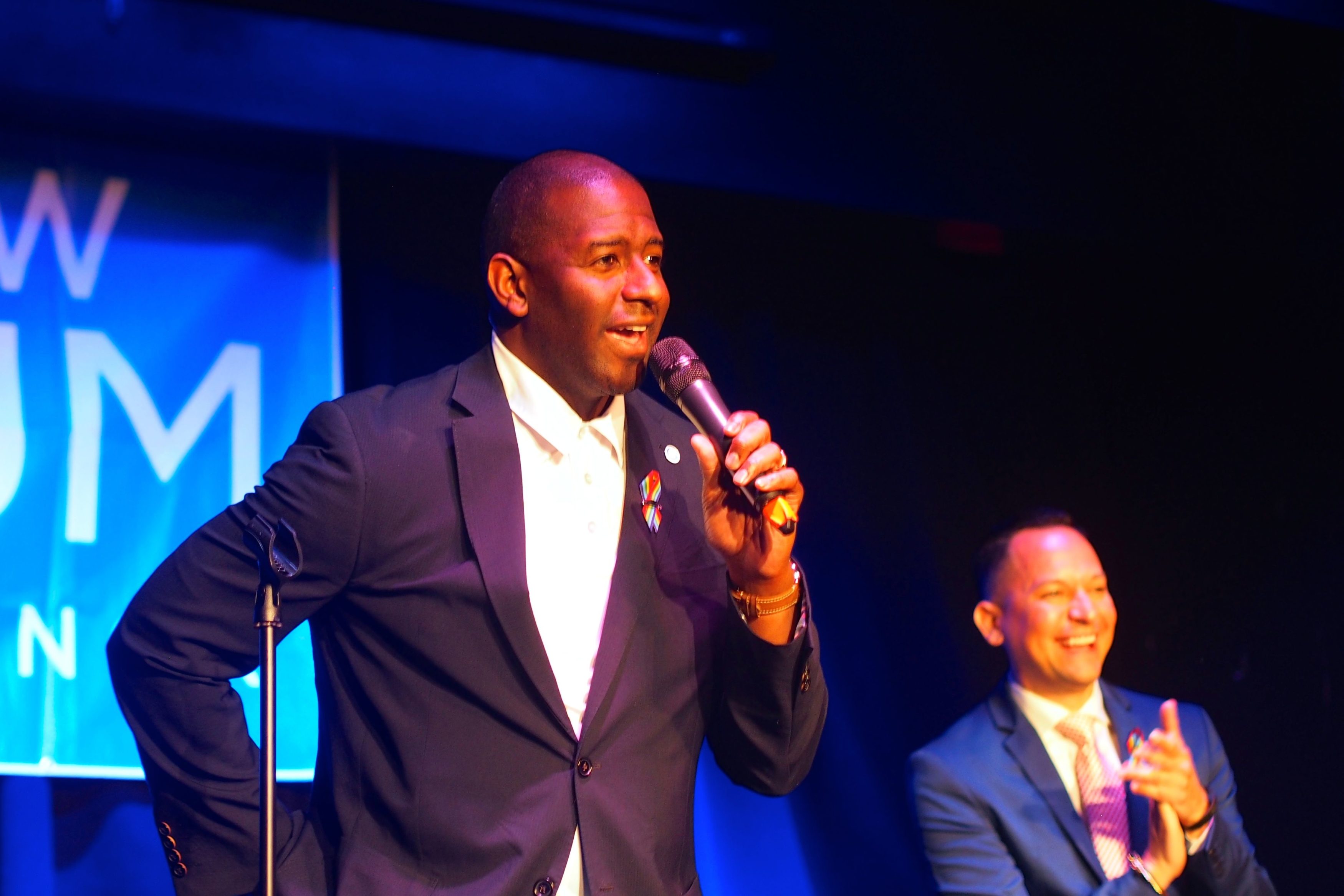 The Miami-Dade Democratic Party has announced Democratic gubernatorial candidate Andrew Gillum will appear at the group's Blue Gala event scheduled for Saturday, Sept. 29.
Gillum will be joined by keynote speaker Julian Castro, rumored to be a potential 2020 presidential candidate, along with several other Democratic lawmakers.
The Blue Gala serves as an annual fundraiser for the Miami-Dade Democrats.
The group pledges that "every dollar raised will go to get-out-the-vote for Andrew Gillum, Bill Nelson, and Democrats up and down the ballot," according to a news release on the event.
The Biltmore Hotel in Coral Gables will play host to the gala, which will run from 7 p.m. till midnight.
Tickets for the dinner start at $300. That includes dinner, an open bar and an ability to stay for the after-party.
For those seeking to skip dinner and just party, tickets cost $50.
The gala will also honor state Sen. Jose Javier Rodriguez, Miami-Dade Commissioner Eileen Higgins, State Attorney Aramis Ayala and longtime activist Ruth Shack.