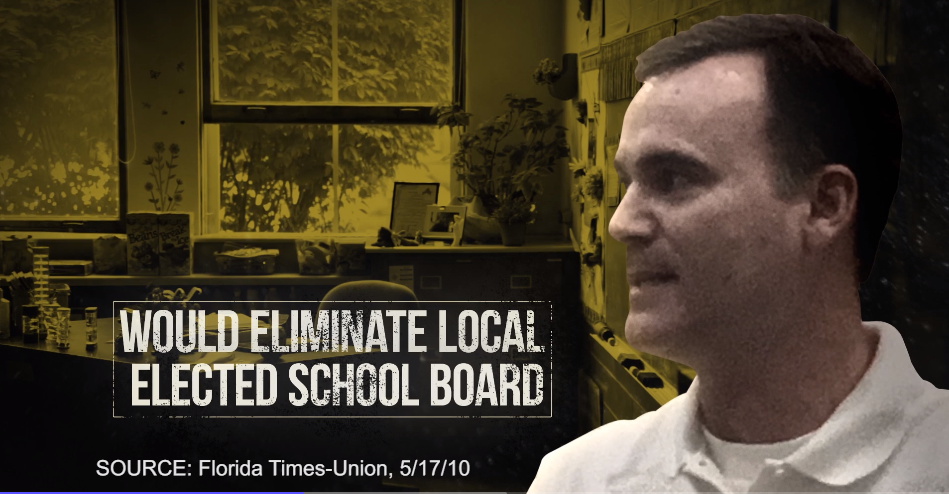 "What side is lobbyist Wyman Duggan on?"
That's the question posed by the first television ad from Republican Duggan's opponent in the House District 15 general election, Democrat Tracye Polson.
The 30-second spot contends that "Duggan worked to sell JEA, raising rates, costing the city millions every year" and "wants politicians to appoint our school board."
The ad's reference to Duggan working to sell JEA (lobbying for Emera, a Nova Scotia utility company that also owns TECO in Tampa) was rehearsed by a Republican opponent during the primary campaign last month. However, this is the first time the claim has been televised.
Polson, meanwhile, draws a contrast to that world of influence with her upbeat narration, noting she stands "with students, who deserve great public schools; with an elected school board, with law enforcement … and as a cancer survivor and health professional, with patients."
"My opponent can stand with the other lobbyists. I'll always stand with Florida's families," Polson says in close.
The Polson ad, on television in her Westside Jacksonville district, can be seen here.
In the race to succeed Jay Fant in HD 15, Polson had (as of Aug. 31) a cash advantage: $187.000 on hand, to just $7,000.
Expect the cavalry to come to Duggan's rescue soon enough, as Republicans are increasingly cognizant that this seat — safe through 2016 — is now in play.
Fant faced no Democratic challenge in 2016, remarkable given that Democrats actually outnumber Republicans in the district.