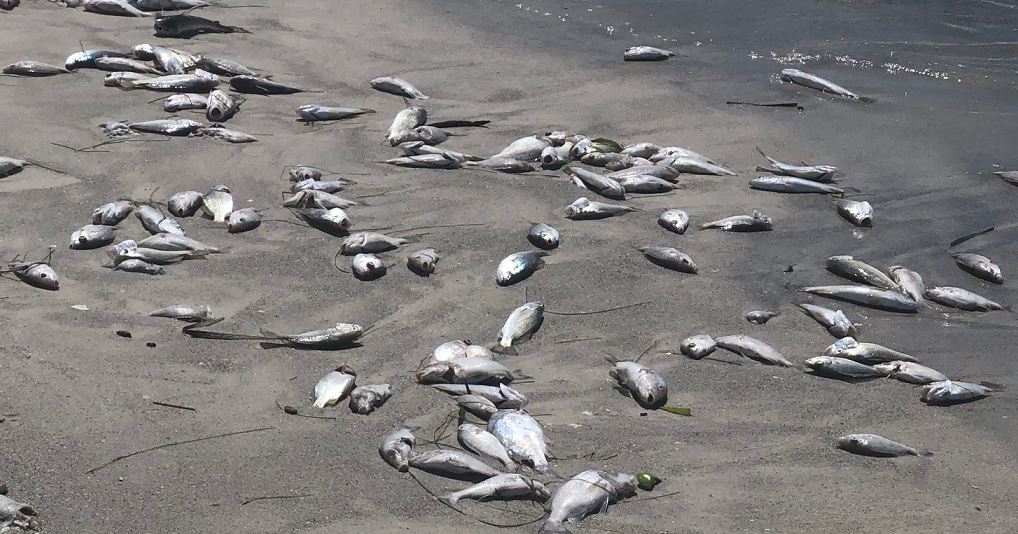 What can help with Florida's nagging red tide problem? One possible solution: clay.
The Florida Fish and Wildlife Conservation Commission is teaming up with red tide experts to explore opportunities to reduce the effects of the ongoing K. Brevis bacteria bloom responsible for massive fish kills along Florida's Gulf Coast, including Pinellas County.
Gov. Rick Scott announced Wednesday the partnerships with scientists from the Woods Hole Oceanographic Institution, Mote Marine Laboratory, the University of South Florida and Florida Department of Environmental Protection.
The group will study the use of a specialized form of clay to mitigate red tide effects.
"In Florida, when we are faced with challenges, we take action to engage innovative solutions that best fit our needs — and our fight against red tide is no different," Scott said in a statement.
The state has already allocated $13 million in grant funding to help communities impacted by red tide and is providing $1.2 million to expand the FWC's redfish hatchery program to restore the popular fishery population.
Scott also declared a state of emergency in August that is ongoing.
For years, scientists have studied using clay to combat red tide, but experts have recently developed a new form of specialized clay that may better mitigate the bloom with limited impacts to the natural ecosystem.
Experiments using clay will be conducted in a controlled environment, according to Scott's office. If successful, the process can be expanded to areas affected.
Mote Marine Laboratory is also using a process called ozonation that uses ozone to destroy the Red Tide algae and its toxins.
Red tide has been appearing in coastal communities throughout the summer and worked its way to Pinellas beaches two weeks ago. Since then, Pinellas County beaches have been littered with dead fish and some birds that have fallen ill from eating their contaminated carcasses.
Crews of public and private fishing vessels have been patrolling Gulf waters to remove dead fish before they hit the shore, but many still make their way to the beaches.
The stench from dead fish is noticeable on just about all Pinellas beaches. In many areas, toxins in the air from red tide are causing respiratory discomfort to those breathing it in.
Also, beaches and businesses along popular tourist destinations have been mostly vacant since red tide first appeared.