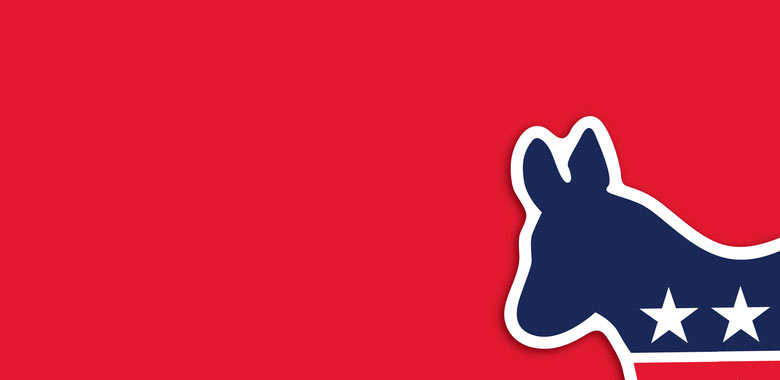 Despite recent public polls showing Democratic candidates down by a hair in some of the Florida Democratic Party's major state Senate targets, the party is pointing to new measures that show another three more chances to overtake Republican-held districts.
"While the focus has been on the State Senate Districts most affected by the Fair Districts Amendments, new polling from Change Research shows that a Blue Wave is forming across Florida that could propel Democrats to the majority in 2018," a Wednesday FDP email reads. "Change Research holds the distinction of being the only organization to correctly predict the results of the Florida Democratic Gubernatorial Primary."
Change Research conducts online polls of registered voters and has produced some favorable results for Florida Democrats as of late. Earlier Wednesday, U.S. Rep. Francis Rooney's Democratic challenger in Florida's 19th Congressional District, David Holden, touted a poll from the same outfit that show showed him within striking distance in the crimson district.
The state Senate polls show Melissa "Mel" Martin leading incumbent Sen. Dorothy Hukill by a couple points in SD 14; Faith Olivia Babis leading Republican state Rep. Joe Gruters in the race for SD 23 by 3 percentage points; and Robert Levy only trailing state Rep. Gayle Harrell by a few points in SD 25.
Those leads grew once voters read candidate bios and position statements.
President Donald Trump carried each of those districts by a double-digit margin two years ago — the closest among them was SD 25 which went plus-11 for Trump and plus-30 for Senate President Joe Negron, the seat's current occupant. Hukill won her 2016 bid by 37 points and in SD 23, which is open due to Greg Steube's congressional bid, Democratic candidate Frank Alcock was trampled by 30 percent.
But FDP says voters have soured on Trump, whose brief tenure has been "continually defined by his pettiness, inability to govern, rampant sexism, and general air of incompetence." When it comes to the Republican stranglehold on the state government, FDP is betting voters are just as weary.
"After 20 years of Republican rule in Florida, it is clear that absolute power has corrupted absolutely," said FDP spox Caroline Rowland. "Across our state, red tide and algae blooms are causing environmental and economic devastation, our public schools continue to suffer as Republican leaders reallocate public school funds to their donors in the for-profit education industry, an epidemic of gun violence continues to traumatize our communities, and healthcare costs continue to soar as the GOP tries to take away coverage from eight million Floridians with pre-existing conditions. It is clear Floridians are ready for a change."
"This year, there are qualified Democrats running across our state motivated to put an end to the culture of cronyism and corruption in Tallahassee and act as a check on the increasingly unhinged administration of the President and his allies in Congress," she continued. "… This November 6th, there's not just going to be a Blue Wave in Florida. There's going to be a Blue Tsunami."
The FDP email didn't list sample sizes of the margin of error for the Change Research polls. Republicans currently hold a 23-16 majority in the state Senate.