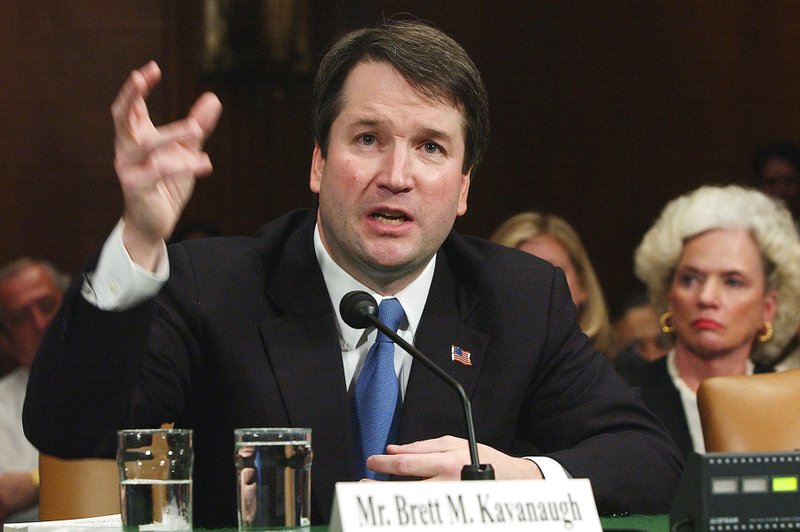 Florida House Republicans are calling on U.S. Sen. Bill Nelson and other Democrats to immediately confirm Judge Brett Kavanaugh as the next justice on the U.S. Supreme Court.
The letter — sent to Senate Majority Leader Mitch McConnell, Senate Minority Leader Charles Schumer, Senate Judiciary Committee chairman Charles Grassley, and Sen. Dianne Feinstein and signed off on by 73 Florida House Republicans — did not mention the sexual assault allegations plaguing Kavanaugh's confirmation.
Instead, the letter touted Kavanaugh's judicial track record and academic credentials.
"In a time when our nation is incredibly divided, we believe Judge Kavanaugh's nomination to be a unifying choice," the letter read.
"Judge Kavanaugh's personal life and story, his community involvement, his faith, his family, and his public service all embody the finest American traditions and serve as a model of civic virtue for others to follow.
"If Judge Kavanaugh – with the combination of academic, professional, and personal achievements and successes – is not qualified to sit on the highest court in our land, then no one is," the letter added. 
The Republicans specifically called out incumbent Democratic U.S. Sen. Bill Nelson, who is facing a tough re-election battle against term-limited GOP Gov. Rick Scott.
Nelson has called for an immediate investigation into allegations from Christine Blasey Ford that an intoxicated Kavanaugh sexually assaulted her three decades ago at a high school party.
Such an investigation could delay Kavanaugh's confirmation hearing, which could be a problem for Republicans if Democrats manage to regain a majority in the Senate after November's midterm election.
Democrats are wary of Kavanaugh's judicial track record, which includes a strict interpretation of the constitution that could affect issues ranging from gun control to reproductive-care access.
Critics also worry Kavanaugh's confirmation could spell the end of legal abortion if Roe v. Wade were overturned.
The Republican signatories not only rejected liberal claims about Kavanaugh's conservative record as "histrionics," they praised the judge as "an honorable, intelligent, and reasonable jurist in the finest conservative traditions."
Reps. Shawn Harrison of Tampa and Chris Latvala of Clearwater, however, did not sign the letter. Harrison is still reviewing the letter, according to an aide.
Latvala told Florida Politics that though he believes "Kavanaugh should be confirmed and the timing of this accusation is suspect, I think it's important to gather all the facts.
"That said, my focus as an elected state representative remains on working in a bipartisan fashion to protect our environment, improve our educational system, address the opioid crisis and keep our taxes low."
Signers include House Speaker Richard Corcoran, Speaker-designate Jose Oliva, Speaker Pro Tem Jeanette Nuñez (now running for Lt. Governor alongside Ron DeSantis) and House Republican Leader Ray Rodrigues.