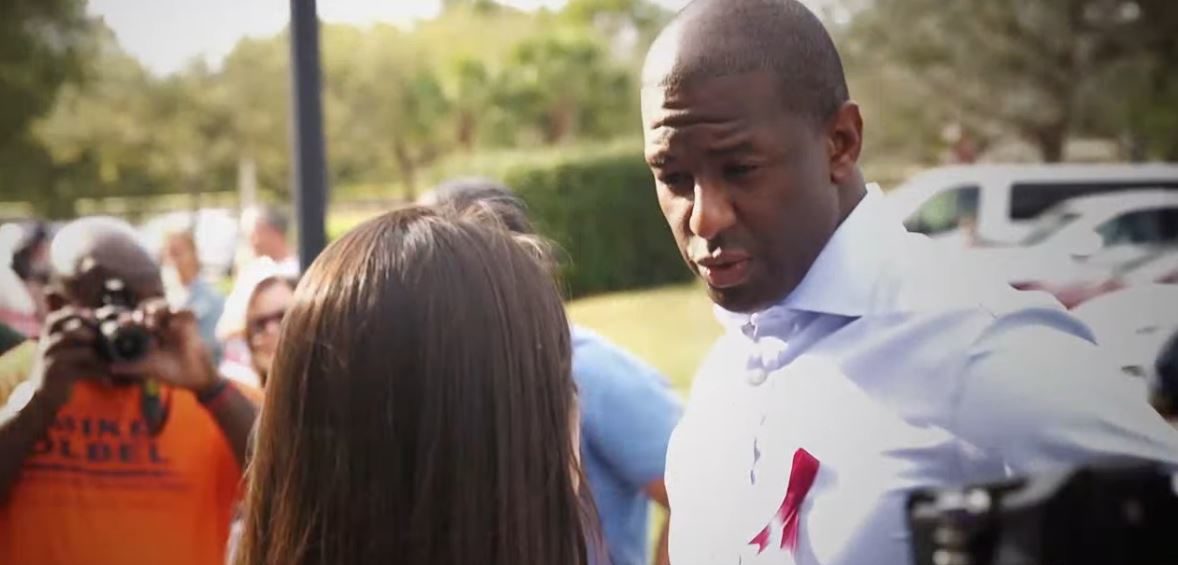 The latest email from the Florida GOP screams: "ANDREW GILLUM'S FORMER CHIEF OF STAFF: 'TALLAHASSEE HAD THE HIGHEST NUMBER OF MURDERS IN HISTORY LAST YEAR.' "
The subhead chaser: "Dustin Daniels is Campaigning Against Andrew Gillum's Failure to Support Law Enforcement & Prevent Violent Crime."
Daniels will be in a runoff this November against John Dailey, a three-term Leon County Commissioner who enjoys "the backing of a large swath of Tallahassee's establishment," the Tallahassee Democrat reported.
He came in second to Dailey, garnering 25 percent to his 40 percent, this August for the position of City Mayor, now held by Gillum.
"Even his own former chief of staff is campaigning against Gillum's failure to support law enforcement and prevent violent crime," the state GOP's email says.
"Dustin Daniels, Gillum's former chief of staff and a Tallahassee mayoral candidate, says in a new direct mail piece that Tallahassee 'must do better' and admits 'Tallahassee had the highest number of murders in history last year and we top the state for the highest crime rate.' "
"Even Andrew Gillum's former chief of staff is admitting his boss's failure to keep people safe," said Meredith Beatrice, Communications Director for the RPOF.
The release also noted this weekend's multiple vehicle burglaries and shootings in Killearn, an upscale area in the city's northeast.
"How can Gillum expect to keep Florida safe when he has allowed Tallahassee to become one of the most crime-ridden cities in Florida?" Beatrice added.
We'll post a response from the Daniels camp when we get it.