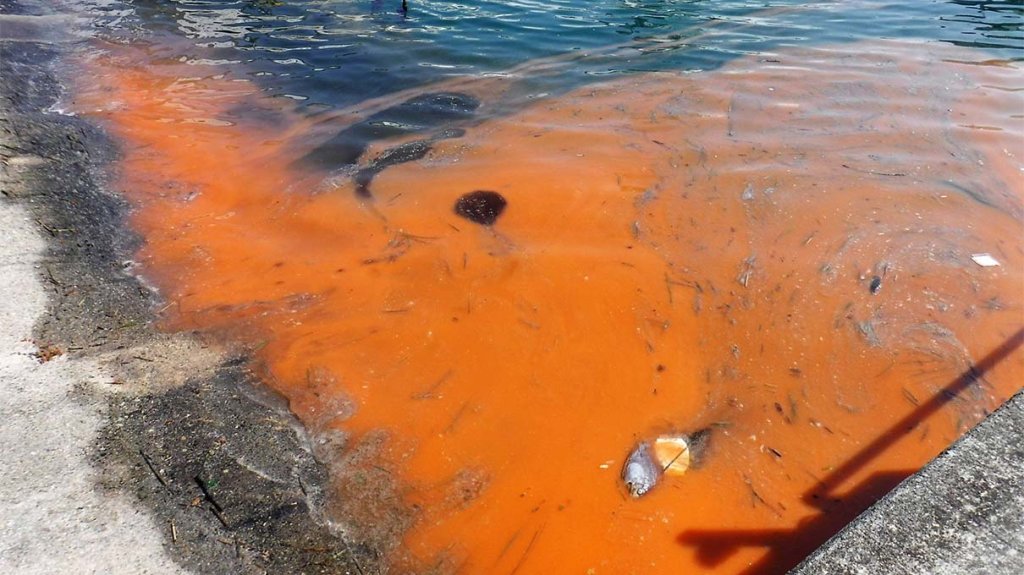 Gov. Rick Scott is directing another $2.2 million to red tide mitigation efforts, his office announced Monday.
The state is funding testing on technologies to reduce red tide, including ozone treatments and specialized clay.
The funding will expand Mote Marine Laboratory Ozone Treatment System in Sarasota. Mote has successfully tested ozone systems in tanks at the Sarasota lab and in canals in Boca Grande.
Those experiments injected ozone into the water, successfully cleaning it and ridding it of the algae that causes red tide.
The funding follows a partnership announced last week between the Fish and Wildlife Conservation Commission and scientists from the Woods Hole Oceanographic Institution, Mote Marine Laboratory, the University of South Florida and the Department of Environmental Protection to study using clay to mitigate red tide.
"Florida will not stop working until our communities recover from red tide and the innovative and deliberate steps we have taken over the past week show our resolve to act quickly and do whatever it takes to get results for the families of our state," Scott said.
The expanded research will allow Mote Marine Laboratory to determine the most effective and ecologically sound way to mitigate impacts of K. brevis, the organism that causes red tide, according to Mote President and CEO Michael Crosby.
"The initiative will be structured to rapidly examine novel potential mitigation products … that may have applications for other harmful algal blooms throughout Florida and around the world," Crosby said.
Scott also recently urged FWC commissioners to create the Florida Center for Red Tide Research and re-establish the Florida Harmful Algal Bloom Task Force in a letter last week.
Red tide has turned into a political issue.
Scott has pointed out in all of his red tide-related announcements that red tide is a naturally occurring event, present since the 1840s. But his critics blame his environmental policies and lack of regulations for exacerbating it.
Since red tide began rapidly expanding along Florida's Gulf Coast, Scott's lead in his U.S. Senate bid against incumbent Bill Nelson has shrunk from six points to a nearly neck and neck race.