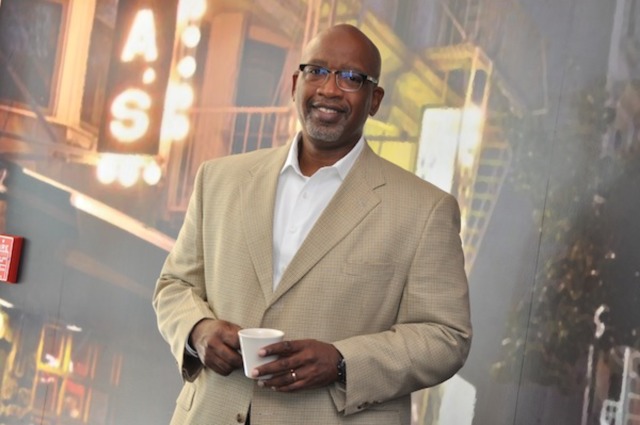 Pinellas County Commission Chair Ken Welch is endorsing Jeff Larsen for Pinellas County School Board in a new ad released Wednesday.
Larsen ran against incumbent Terry Krassner for the countywide seat and Lisa Cane, a mother of four in the August Primary. Krassner lost, leaving Larsen to run against Cane in the General election.
"Jeff Larsen will stand up for our values and make sure that every child gets a great education in Pinellas," Welch said in the ad. "His career as a public school teacher, his service as Vice Mayor of Tarpon Springs, and his vision for our children's future make him the clear choice for School Board."
Krassner has served two terms on the school board and is seeking a third. She's a former teacher, vice principal and principal of 35 years. Larsen is also a public school teacher. The two differ on several policy priorities, but one stand out is over-testing. While Krassner has acknowledged it's a problem, she has not offered many solutions.
In the ad, Larsen and Welch discuss the numerous endorsements Larsen has received, the ways they'll work to improve schools in every neighborhood, and the values they share.
"Chairman Welch knows that when we work to give each child, each family, and each neighborhood the resources to succeed, we all benefit," Larsen said.
Larsen has collected a host of endorsements from several groups and community leaders. Here's that list so far:
Tampa Bay Times
Pinellas Realtors Organization
Clearwater Regional Chamber PAC
Florida AFL-CIO
Pinellas County Teachers Association
West Central Florida Federation of Labor
Florida NOW
Pinellas Stonewall Democrats
Pinellas Educational Support Professionals Association
Pinellas County Commissioner Pat Gerard
Pinellas County Commissioner Charlie Justice
St. Petersburg City Council member Lisa Wheeler-Bowman
St. Petersburg City Councilmember Gina Driscoll
Largo Vice Mayor Michael Smith
Belleair Bluffs Commissioner Joe Barkley
Tarpon Springs Vice Mayor David Banther
Tarpon Springs City Commissioner Jacob Karr
Tarpon Springs City Commissioner Rea Seiber
Tarpon Springs City Commissioner Susan Miccio Kikta
Former Tarpon Springs Mayor David Archie
Former Tarpon Springs Vice Mayor Robin Saenger
Former Tarpon Springs Vice Mayor Townsend Tarapani
Former Tarpon Springs City Commissioner Peter Delacos
Former Tarpon Springs City Commissioner Jim Archer
Former Oldsmar Vice Mayor Linda Norris
Former Safety Harbor City Commissioner Scott Long