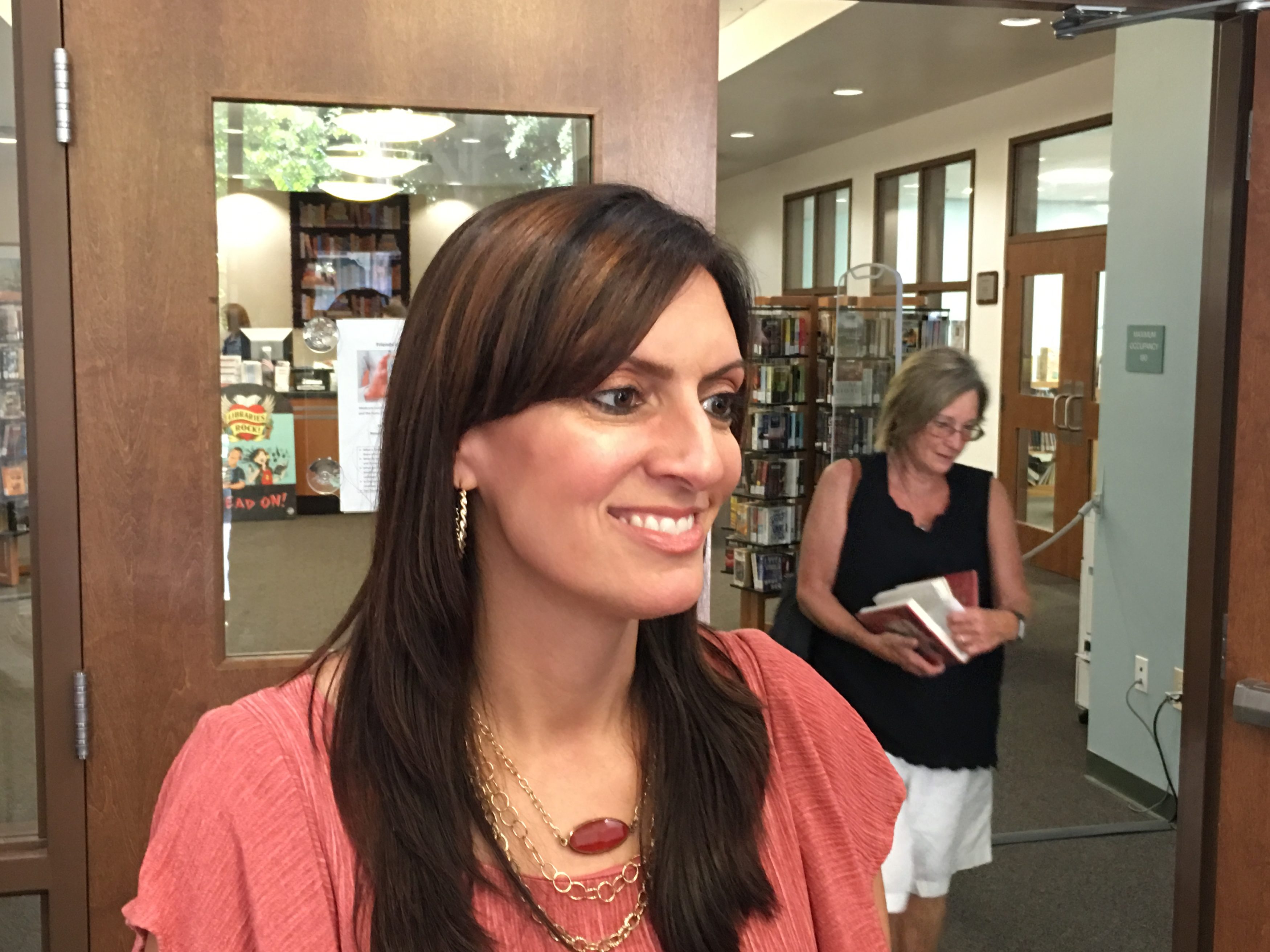 Is there something to Republican gubernatorial nominee Ron DeSantis' claims that there is a double standard regarding media coverage of controversial supporters in the Governor's race?
DeSantis' running mate, Miami-Dade state Rep. Jeannette Núñez, said as much in Fernandina Beach Wednesday.
"Ron has an excellent point," Núñez said. "The way that the media has covered our campaign versus the way they've covered [the Andrew Gillum] campaign."
Núñez noted that Gillum's platforms are "concerning."
"All the scrutiny around the FBI investigation, his track record as a Mayor, his continuous increase in taxes for the city of Tallahassee — all of those things are troubling enough, but when they leave out important issues such as his affiliation with anti-Semitic individuals [and] continue to hone on this fake controversy for Ron DeSantis, I think it's unfair."
Those controversial supporters, including a donor who called President Barack Obama a "F—- MUSLIM N—-" on Twitter, and a former county party chair who called George Soros a "Nazi" on social media, do not reflect DeSantis views, the Miami-Dade Republican said.
"[DeSantis] can't be responsible for everyone else," Núñez added. "He's responsible for himself, his record, and his platform."
Conversation moved toward Núñez's own record, which has seen a dramatic evolution on the question of President Donald Trump — who Núñez excoriated on Twitter with the provocative "#TrumpKKK" hashtag.
Since then, she has embraced Trump, including joining most of her Republican state House colleagues in signing a letter of support for the President's embattled Supreme Court nominee, Brett Kavanaugh.
"Primary elections are heated, are contentious," Núñez explained, including the just concluded primary between DeSantis and Adam Putnam.
"You get heated in campaigns," Núñez added. "But I've moved on and I support the President."
Núñez expects the Senate to "deal with the new development" in the Kavanaugh saga, which includes two claims of sexual assault, within the next 48 hours.
"I look forward to moving on, but most importantly we're focused on Florida," Núñez said.