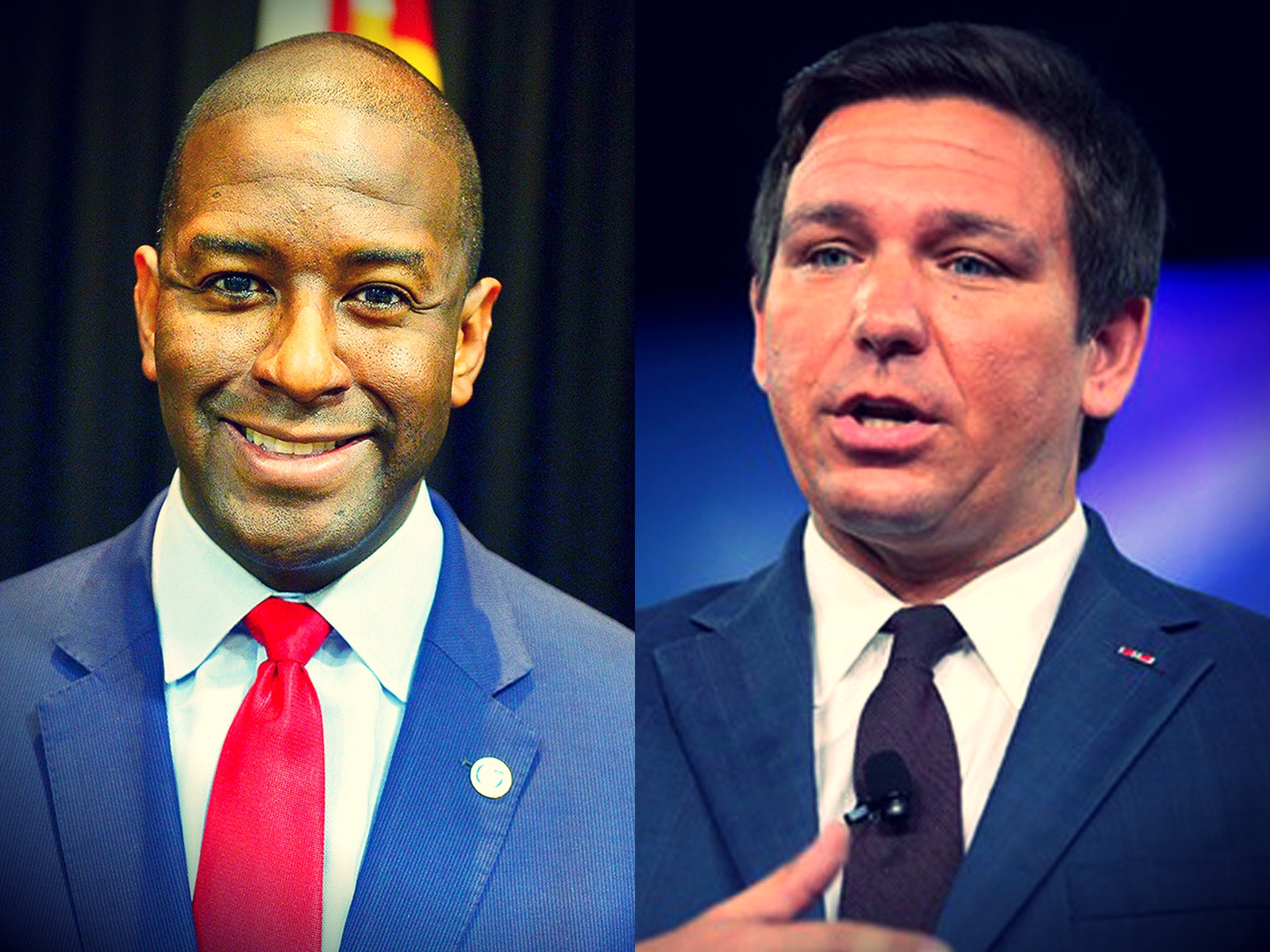 The polls are close, and so is the money chase between the top two candidates running for Florida Governor.
Democrat Andrew Gillum has raised $16.4 million between his campaign and committee accounts since the week of his upset primary victory in August. That sum includes the $3 million investment into his campaign from the Democratic Governors Association, which announced on Friday it's putting another $1 million behind the Tallahassee Mayor's bid for the Governor's Mansion.
Republican Ron DeSantis has raked in nearly $12.4 million through his campaign and committee accounts, although he's also directly benefiting from another committee, Florida Facts. The Republican Governors Association is in part funneling its support to DeSantis through Florida Facts, which has raised just more than $4 million since the primary.
According to POLITICO, RGA has said it will spend up to $10 million backing the former congressman. Last week, the group donated $1 million to DeSantis' PAC, Friends of Ron DeSantis, bringing their total post-primary investment to just more than $5 million. In the final weeks approaching the election, RGA had put $2.4 million into the committee, although all but $100,000 of that was spent ahead of the Aug. 28 election.
If the money in Florida Facts — which has run a series of televised attack ads against Gillum — is accounted, DeSantis leads Gillum by less than $50,000 in fundraising since the Aug. 28 primary. Otherwise, Gillum through his campaign and committee has outraised DeSantis by more than $4 million. 
Beyond the DGA, union interests recently topped Gillum's donor list. Last week, two $750,000 donations came from the American Federation of State, County and Municipal Employees, or AFSCME, and the American Federation of Teachers. Two $250,000 checks came from Everytown for Gun Safety and the National Democratic Redistricting Committee. The Florida Education Association, the state's largest teacher's union, chipped in $100,000.
Most recently, DeSantis' primary committee was floated by a $250,000 check from Spring Bay Capital, a Ponte Vedra-based investment firm. DeSantis also received $100,000 contributions from construction, pilot and beverage interests.
Some early polling of the race has been generous to Gillum, consistently putting him ahead of DeSantis. But as the state edges closer to Election Day, the latest surveys indicate the race is tied, or very close.