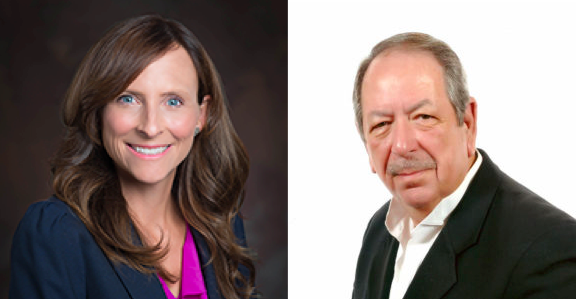 State Rep. Margaret Good first won the political world's attention last year when her fundraising ability matched that of a local political dynasty. She continues to dominate as she seeks re-election in state House District 72.
The Sarasota Democrat raised $51,425 in the second half of September. Republican Ray Pilon, who previously served the area in the House for six years, raised $13,500 in the same period of time.
Over the course of the election cycle, Good has raised $378,352 in monetary contributions to Pilon's $106,372. And Pilon had a primary opponent, so he spent more than $25,000 before the general election season began in earnest.
Of course, Good has been spending too, almost $270,000 through Sept. 28, so she boasts a smaller cash-in-hand advantage. She still holds $110,093 compared to Pilon's $79,149.
Republicans hope between Pilon's not-too-shabby coffers and potential outside spending by the party, they have the resources to make up the different and dim Good's rising star.

Good took the political world by storm in a special election earlier this year. In February, she defeated Republican James Buchanan, the son of U.S. Rep. Vern Buchanan, in a nationally watched race that turned into a referendum on President Donald Trump.
That seat opened up for grabs last year after the surprise resignation of freshman state Rep. Alex Miller. Miller had been a successor to Pilon after he opted against re-election in 2016 to pursue a state Senate seat ultimately won by Greg Steube.
So there's history here.
Good says she's focusing her campaign efforts on a reliable set of Democratic issues that served her well in the special election this spring.
""We are communicating with voters about the issues that matter to Sarasota: public education, the environment, our local economy, and access to affordable healthcare," said Good.
Pilon, meanwhile, hopes to appeal to the economic message that kept Republicans in power so long in this region and the state.
"The main message is that we need common sense in Tallahassee, not more taxes and spending" Pilon said.