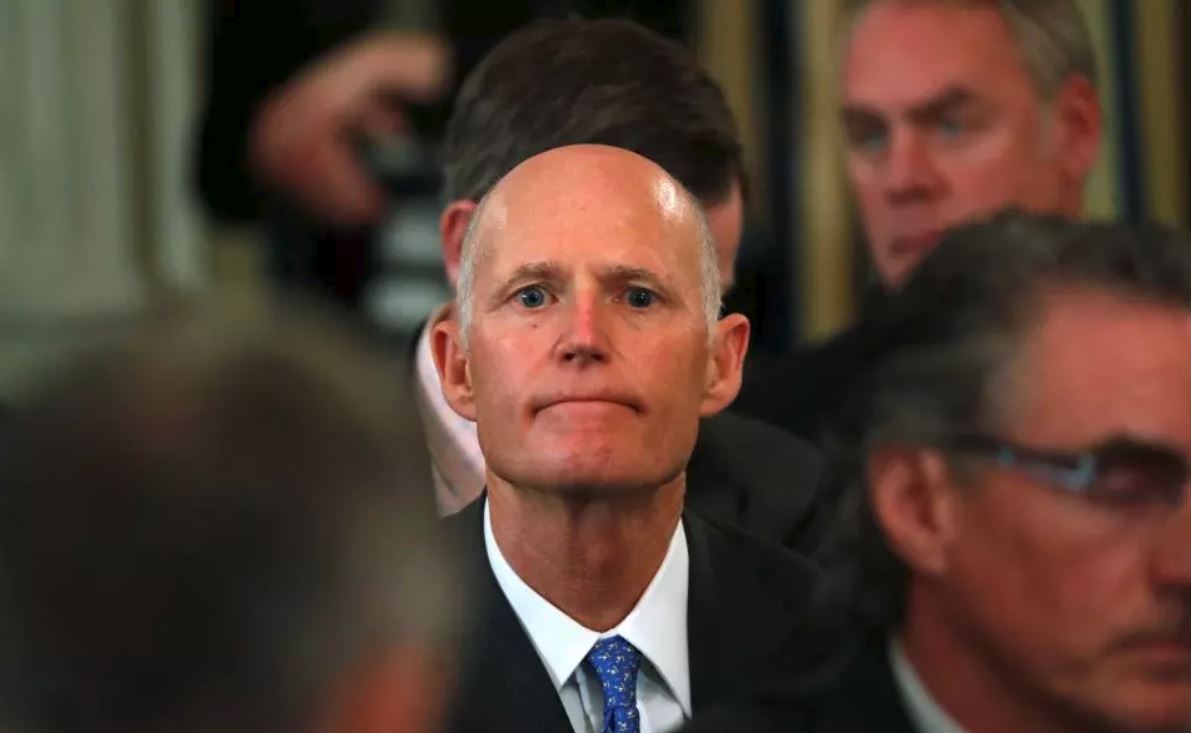 A new television commercial being launched Thursday by the Democrats' Senate Majority Political Action Committee is attacking Republican Gov. Rick Scott over the education cuts he oversaw early in his administration, bringing the cuts back for consideration in Florida's U.S. Senate race.
The new commercial, "Cuts," focuses on the $1.3 billion that Florida cut from the state's education budget during the first two years of Scott's administration, as he and the Florida Legislature focused on budget and tax cuts as their strategy to address the Great Recession still miring Florida in 2011-'12.
The commercial takes aim at some of the ramifications of those cuts, which have since been restored as Florida increased education funding gradually, now topping 2010 levels.
Scott is trying to oust Florida's Democratic U.S. Sen. Bill Nelson in the Nov. 6 election.
""He promised us…" a narrator begins. It then quotes an Scott declaring, "Zero cuts out of state general revenue for education."
"But it wasn't true," the narrator responds. The commercial then goes to clips of students, schools and teachers as the narrator reminds viewers of the $1.3 billion in education cuts and the tax cuts "to corporations", and then goes into detail:
"Scott cut $20 million from Pre-k. Slashed Bright Futures scholarships. And over a thousand teaching jobs…gone. Today Florida's schools have fallen to 40th in the nation."
On Tuesday Scott is focusing on preparations for Hurricane Michael, and his campaign responded to the new ad simply by saying so: "The Governor has suspended campaign events for the coming days and Governor Scott's first responsibility is to keep the people of Florida safe"
Senate Majority PAC is leading a national drive by Democratic groups to back Nelson in the election. Through late September the committee had spent more than $6.5 million on a half-dozen commercials so far, starting last spring.
"Rick Scott cut over a billion dollars from Florida's schools while he gave tax cuts to his fellow millionaires; leaving Florida families to suffer while the wealthy continued to line their pockets," Hannah Hurley, spokesperson for SMP, stated in a news release. "Thanks to Rick Scott's cuts, Florida schools don't have air conditioning, teachers don't have jobs and young Floridians are left without critical scholarships for college, but Rick Scott does not care. Rick Scott has demonstrated time and time again that he only looks out for the wealthy. At the end of the day he is just another shady millionaire that Floridians cannot trust."