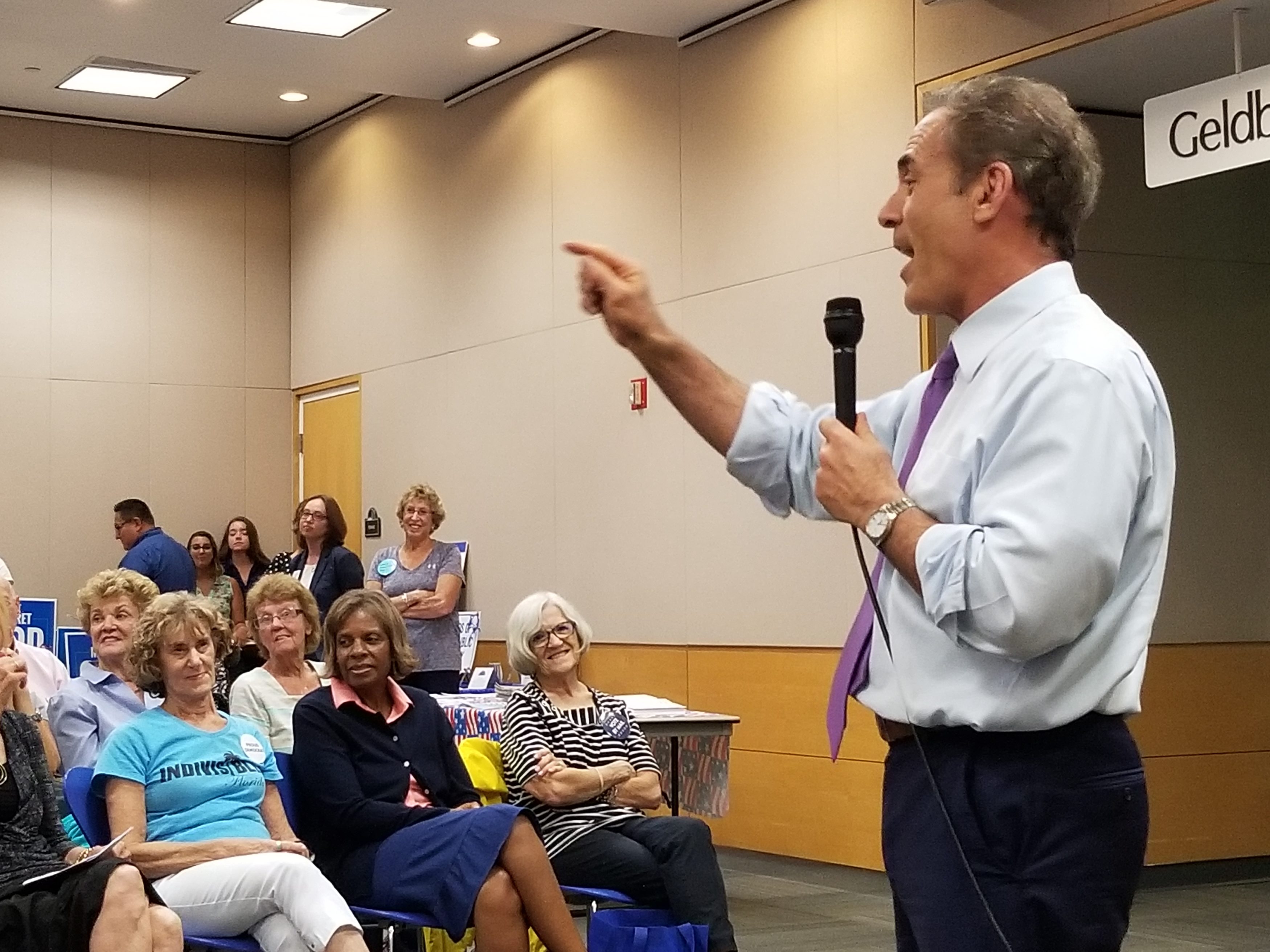 Democrats running in the Sarasota-Bradenton area banded together at an event organized by the progressive group Indivisible.
State Rep. Margaret Good, the incumbent in state House District 72, and Democratic Congressional candidate David Shapiro, who thus far mustered a serious campaign for Florida's 16th Congressional District, rallied the crowd of activists from both Indivisible's Northeast Sarasota chapter and the Sarasota Democratic Party.
"I am proud to share the field of battle and walk along a slate of incredible Democratic candidates," said Shapiro.
The event lured more than 100 volunteers and campaign professionals to the Selby Library in downtown Sarasota.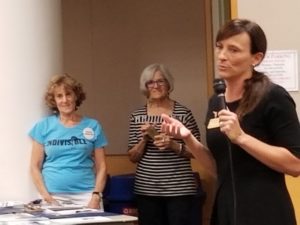 Good, whose special election win in District 72 in February has helped fuel enthusiasm among Democrats throughout the region, told Florida Politics there's hope to expand the party's presence in the region.
"I'm incredibly proud of the work all of our candidates up and down the ballot are doing," she said.
"We are working together — knocking on doors, making phone calls, and finding the resources we need to communicate with voters."
The event drew a range of candidates from Congress down to hospital board.
Among the notables, state Senate District 23 candidate Faith Olivia Babis, state House District 71 candidate Tracy Pratt and state House District 73 candidate Liv Coleman.
Pratt, a Bradenton attorney, said the angst over President Donald Trump's surprise win in 2016 inspired candidates to run, and environmental disasters like red tide only energized the base more.

"I've been involved in community organization for two decades but I have never seen the energy I have for the last two months running for office."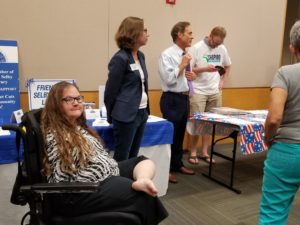 Babis, who would be the first disabled member of the Florida Legislature is she wins her Senate race, said voters were connecting with all candidates.
And Coleman said the entire election landscape feels radically different. She noted her own recent endorsement from Emily's List as an oddity in a race where such groups rarely get involved.
What will this mean four weeks from now? Every legislative candidate sans Good trails their opponents in monetary contributions.
But Democratic leaders felt confident in the quality of candidates this year. Jo Bloom of Indivisible also said progressives and mainline Democrats this year were working in tandem in ways unthinkable just two years ago.