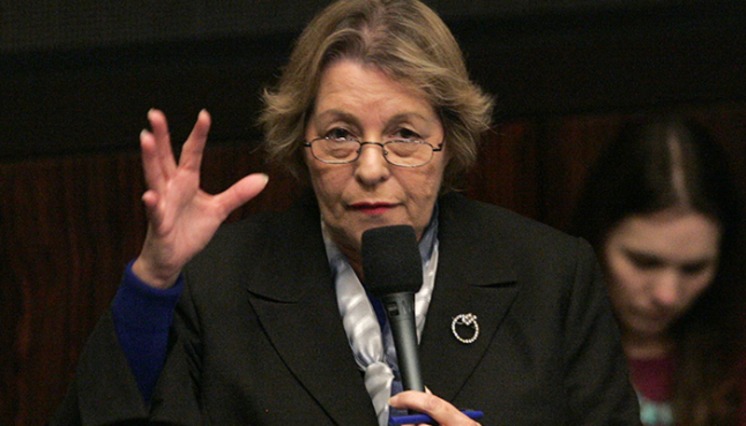 The Republican Party of Florida on Tuesday informed the Florida Department of State that it was beginning the process of selecting Sen. Dorothy Hukill's replacement ahead of the November election for Senate District 14.
Hukill died Oct. 2, just days after announcing that she could no longer campaign due to a recurrence of cancer first diagnosed and treated last year. She was 72.
"It is with great sadness I inform you that due to the passing of Senator Dorothy Hukill, there now exists a vacancy in the nomination for the Republican Party in the 2018 General Election for the Florida Senate District 14 race," RPOF Chair Blaise Ingoglia wrote in the letter. "Senator Hukill served our state with distinction and honor, and we will forever be grateful for her lasting impact on the lives of so many Floridians."
"Upon your notification, the Republican Party of Florida will begin the process of designating a nominee for the District 14 race as outlined in section 100.111, Florida Statutes, and our internal party rules," Ingoglia concluded.
Under state law, candidate vacancies after the primary elections have taken place "are required to be filled by committee nominations." The law also states that "the ballots shall not be changed and the former party nominee's name will appear on the ballot. Any ballots cast for the former party nominee will be counted for the person designated by the political party to replace the former party nominee."
With Ingoglia's letter, Florida Republicans have one week to decide on a new nominee. That responsibility will fall upon local Republican leaders in the Brevard- and Volusia-based district. The majority of SD 14 voters live in Volusia County and the panel that decides on Hukill's replacement could tilt toward choosing a Volusia candidate if there is a lack of consensus early on in the nomination process.
Department of State spokeswoman Sarah Revell explained last week that since the ballots cannot be changed, "a notice would be provided to voters at the polls, and enclosed with any future vote-by-mail ballots."
Brevard Republican State Committeeman Mike Thomas, Brevard Republican Executive Committee Chairman Rick Lacey and Brevard State Committeewoman Cheryl Lankes, each of whom will sit on the panel that decides Hukill's replacement, told Dave Berman of Florida Today that there were more than a dozen candidates who had expressed interest in running for SD 14. Thomas also told the paper that a meeting was planned for Thursday evening to choose a nominee.
Brevard County names being floated for the job: Titusville City Councilman Matt Barringer, term-limited Rockledge Rep. Tom Goodson, RPOF regional director Margaret Goudelock, Republican precinct committeeman Brian Hodgers, Canaveral Port Authority Chairman and retired Coast Guard Adm. Wayne Justice, Republican precinct committeewoman Pam LaSalle, Republican district leader Cindy Roberts, Melbourne City Councilman Tim Thomas.
Possible candidates from Volusia County: Mims Republican Cindy Thompson, DeBary City Councilwoman Erika Benfield, former Deltona City Commissioner Zanaida Denizac, former Volusia County director of corrections Marilyn Ford and retired businessman Tommy Wright.
Also mentioned as a possible candidate is Seminole County Republican State Committeewoman Susie Dolan. Seminole County is not contained in SD 14, though Florida law does not require candidates live within the district they seek to represent until they are elected to office.
Hukill started her career in public service in 1992, when she was elected the Town of Ponce Inlet Council. She entered the Legislature as a member of the Florida House in 2004, and after four terms in office she moved up to the Florida Senate. Hukill was running against Cocoa Democrat Melissa "Mel" Martin, a retired U.S. Marine Corps major, in the general election.
SD 14 covers the southern half of Volusia County and the northern half of Brevard. It was one of the districts to see substantial changes after Florida courts approved new district maps at the end of 2015. Registered Republicans make up 39 percent of the electorate while registered Democrats make up 33 percent.
Mitt Romney carried SD 14 by 7 points in 2012, and in 2016 it voted plus-18 for Donald Trump. Hukill's opponent two years ago was no-party candidate Richard Paul Dembinsky, whom she beat 68-32 on Election Day.