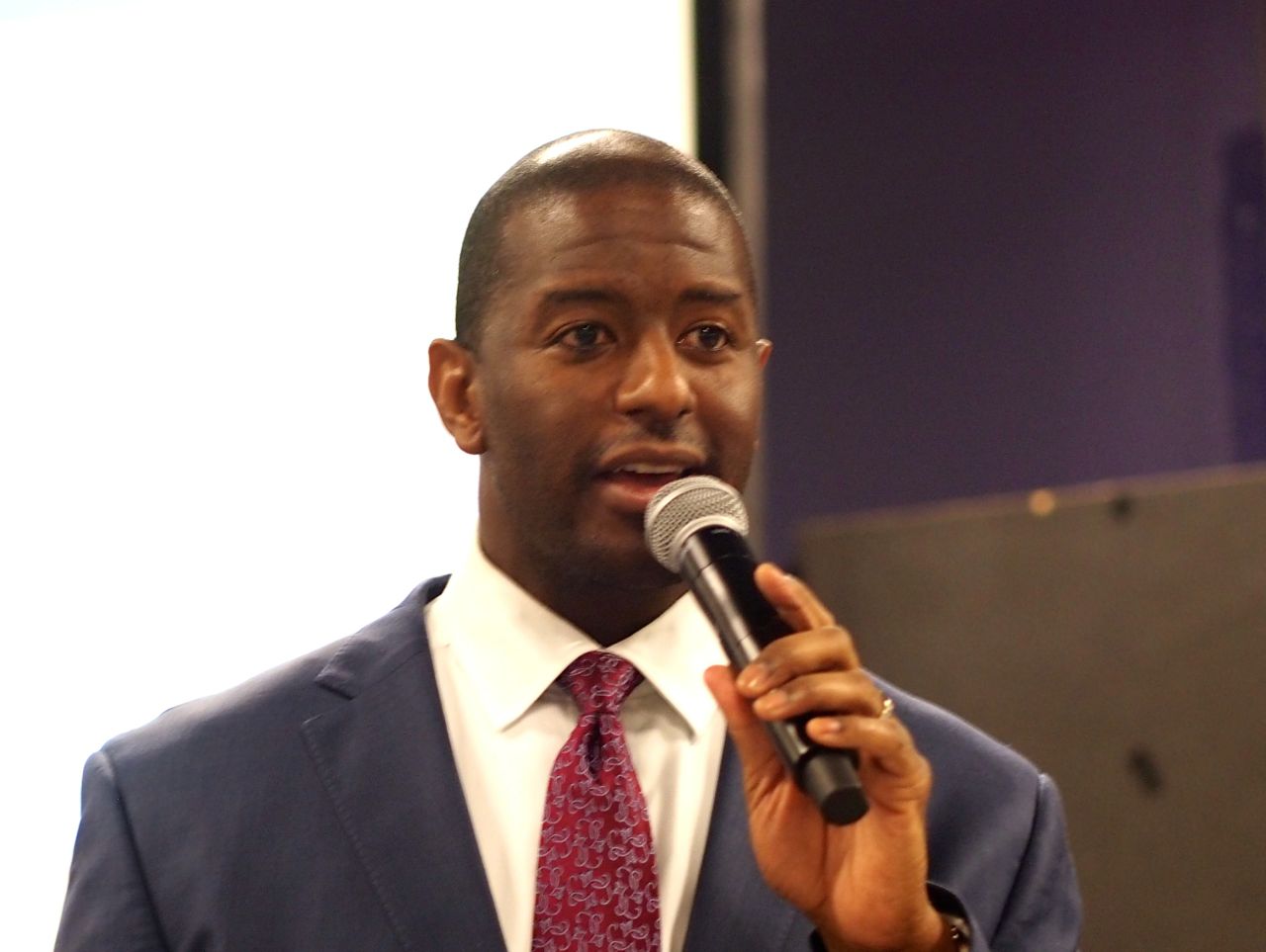 Democratic candidate for Governor Andrew Gillum raised more than $3.3 million through his political committee last week, receiving hefty support from former New York City Mayor Michael Bloomberg, the Democratic Governors Association and wealthy Democratic donors.
Bloomberg, who visited the Sunshine State over the weekend while reportedly exploring a 2020 presidential bid, cut a $250,000 check for Gillum's committee, Forward Florida, according to the state Division of Elections.
Other big-ticket donations came from Democratic donor Marsha Laufer, of Manalapan, who chipped in $500,000, and the Barbara Stiefel Trust, which wrote a $100,000 check for the Tallahassee Mayor's gubernatorial bid. The Democratic Governors Association chipped in $1 million, bringing its total investment in Gillum so far to $4 million.
With the latest committee report filing, Gillum has raised just shy of $20 million since his upset primary. Republican opponent Ron DeSantis, through his committee and campaign accounts, has raised more than $16 million since his primary victory against Republican Adam Putnam. That sum includes fundraising from the Florida Facts committee, which has run a series of televised attack ads against Gillum, but omits last week's fundraising numbers, due Friday.
Also boosting Gillum's fundraising numbers were law, real estate and capital management interests. Trial attorney firm Podhurst Orsteck cut Gillum's committee a $100,000 check. Another firm, Edison Colson, chipped in $75,000.
Miami Beach development project 420 Lincoln Road, West Ventures, and Lakeland Residential Group combined for $100,000 last week, all from the same Miami Beach address.