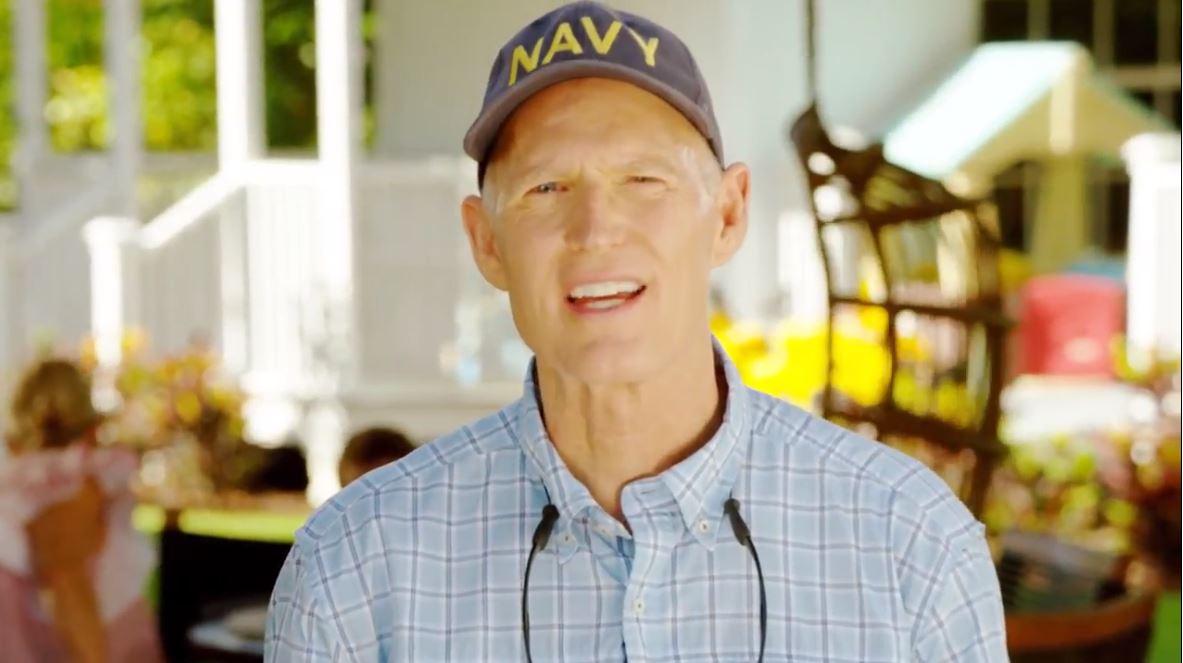 Florida is ready for a robust storm response after Hurricane Michael passes through the Panhandle, Gov. Rick Scott said during an 8:30 a.m. briefing Wednesday morning.
Michael is expected to make landfall Wednesday afternoon as a Category 4 storm with winds up to 145 mph.
"This is devastating," Scott said. "This is the worst storm the Panhandle has seen in more than 100 years."
The state has more than 1,000 search-and-rescue personnel ready to respond after the storm passes, Scott said. However, he cautioned those who chose not to evacuate emergency responders cannot come out during the storm.
"The time to evacuate coastal areas has come and gone," Scott said. "If you are in an inland county, you may still have time to evacuate. [But] if it is not safe to leave your home, do not leave."
There are 54 shelters open across the Panhandle and Big Bend and more will open depending on need.
The state has activated and staged 3,500 National Guard members and 100 Florida Highway Patrol troopers for storm recovery and response. Another 300 officers are available for deployment in the Panhandle if necessary.
There are 135 Florida Fish and Wildlife Conservation Commission personnel ready for deployment, and the agency has plans to use shallow draft boats, all-terrain vehicles, airboats, and four-wheel drive vehicles for storm response.
Local law enforcement is standing by at bridges to close them when conditions become too dangerous to navigate, and the Florida Department of Transportation has dozens of crews staged to clear roads to ensure supplies and rescue personnel can get into affected areas following the storm.
Engineering plans are already being developed to fix roads and highways.
The state is already prepared for a robust medical response. There are hospital augmentation teams with 22 staff, 90 ambulances, three special needs shelters, three federal disaster medical assistance teams with 105 staff, five disaster management-assistance strike teams with 35 staff and three disaster management-assistance team task forces with 42 personnel in place.
The Florida Department of Health is preparing with 50 nurses, two hospital emergency department teams and one emergency hospital to tend to the injured.
Scott said restoring power is a top priority after the storm. The state has 19,000 utility restoration workers ready to begin work once conditions are safe. The state is working with every utility company to post outage numbers regularly.
So far the Panhandle does not have any reported power or communication outages. Scott also said there had been no reports of widespread fuel shortages or outages, but after the storm, efforts will be taken to ensure fuel supplies are quickly replenished.
For those looking for fuel, Scott recommends using the Gas Buddy mobile app to find stations that still have supplies.
Scott warned that even after the storm, flooding will be a major issue.
"Communities are going to see unimaginable devastation," he said.
Some parts of the Panhandle will see 12 inches of rain, and storm surge is expected to be between nine and 13 feet.
"Water will come miles inshore and could easily rise above the roofs of houses," Scott said.
Storm surge is also expected in other parts of Florida's Gulf Coast including in the Tampa Bay area. Storm surge could reach 2-6 feet, "which is still life-threatening," Scott said.
"Do not take chances," he added. "We can rebuild your house, but we cannot rebuild your life."