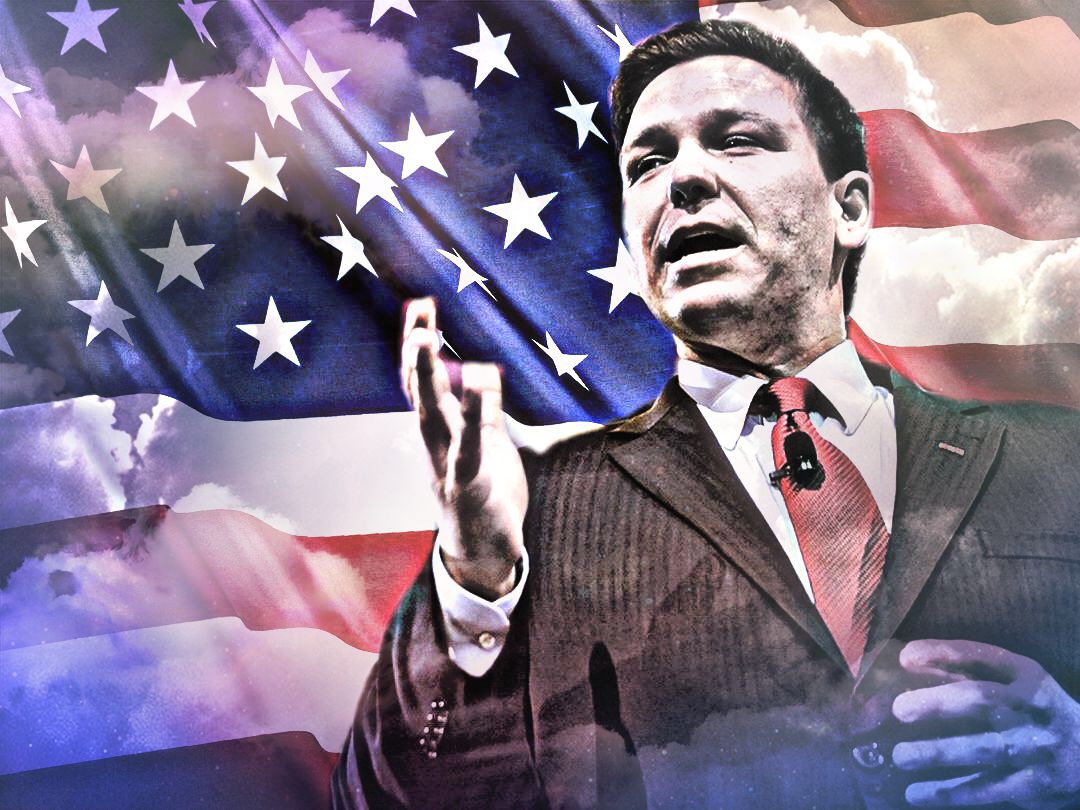 Republican gubernatorial candidate Ron DeSantis raked in more than $8.25 million between his campaign and committee during the first week of October, which goes down as his most prolific fundraising week of the election cycle.
DeSantis raised nearly $1.2 million in hard money, including 125 contributions for the maximum campaign donation of $3,000. In all, his report showed more than 7,500 contributions with two-thirds of those donors chipping in $50 or less — before the new report, DeSantis had considerably lagged behind Democratic opponent Andrew Gillum when it came to "small dollar" donors.
The rest of the monster haul came in through DeSantis' affiliated PAC, Friends of Ron DeSantis, which posted more than $7 million in receipts during the reporting period covering Sept. 29 through Oct. 5.
The weekly donor list was around 150 names long, but the name at the top, Kenneth C. Griffin, was responsible for the vast majority of that haul. Griffin is a Chicago-based investor, hedge fund manager and philanthropist who is also serving as the national finance chair for New Republican PAC, the political committee fueling Gov. Rick Scott's campaign to unseat U.S. Sen. Bill Nelson.
Griffin cut DeSantis a check for $5 million on Oct. 3. The next-largest was a quartet of $100,000 contributions — one apiece from Joe Anderson III of Old Town, Thomas Peterffy of Palm Beach, David McNeil of Hinsdale, Illinois, and The Middlesex Corporation.
The reports also showed a massive amount of spending, with nearly $7 million exiting DeSantis' war chest. The bulk of that cash, $6.5 million, went to the Republican Party of Florida. RPOF provided the DeSantis campaign with $723,000 worth of "in-kind" support during the week.
Though DeSantis scored a fundraising coup, Gillum didn't flame out.
The Tallahassee Mayor has so far reported $3.3 million in committee fundraising during the same stretch via Forward Florida. Team Gillum has yet to upload their new campaign finance report, but their last report showed $1.7 million in hard money, with nearly 12,500 donations, 219 max checks and a whopping 9,800 contributions of $50 or less.
Democratic Governors Association topped the committee ledger with a $1 million check. Florida-based philanthropist Marsha Laufer, the wife of Henry Laufer, chipped in another $500,000, bringing her overall contributions to Team Gillum up to $780,000. Billionaire Michael Bloomberg, a possible 2020 presidential candidate, sent over $250,000, while the Barbara Stiefel Trust and Miami law firm Podhurst Orseck PA each wrote $100,000 checks.
Committee spending came in at $4.2 million for the week, nearly all of that cash heading to the Florida Democratic Party.
As of Oct. 5, Gillum had a combined $7.6 million on hand while DeSantis had $6.6 million in the bank between his two accounts.
Gillum and running mate Chris King face Republican nominee Ron DeSantis and his LG pick, state Rep. Jeannette Nuñez, in the Nov. 6 general election.
Every poll since Gillum and DeSantis became their parties' nominees has shown Gillum in the lead, though most polls have put his edge within the margin of error. According to a public poll aggregation compiled by RealClearPolitics, Gillum as a 3.7 percentage point edge with less than a month to go before Election Day.