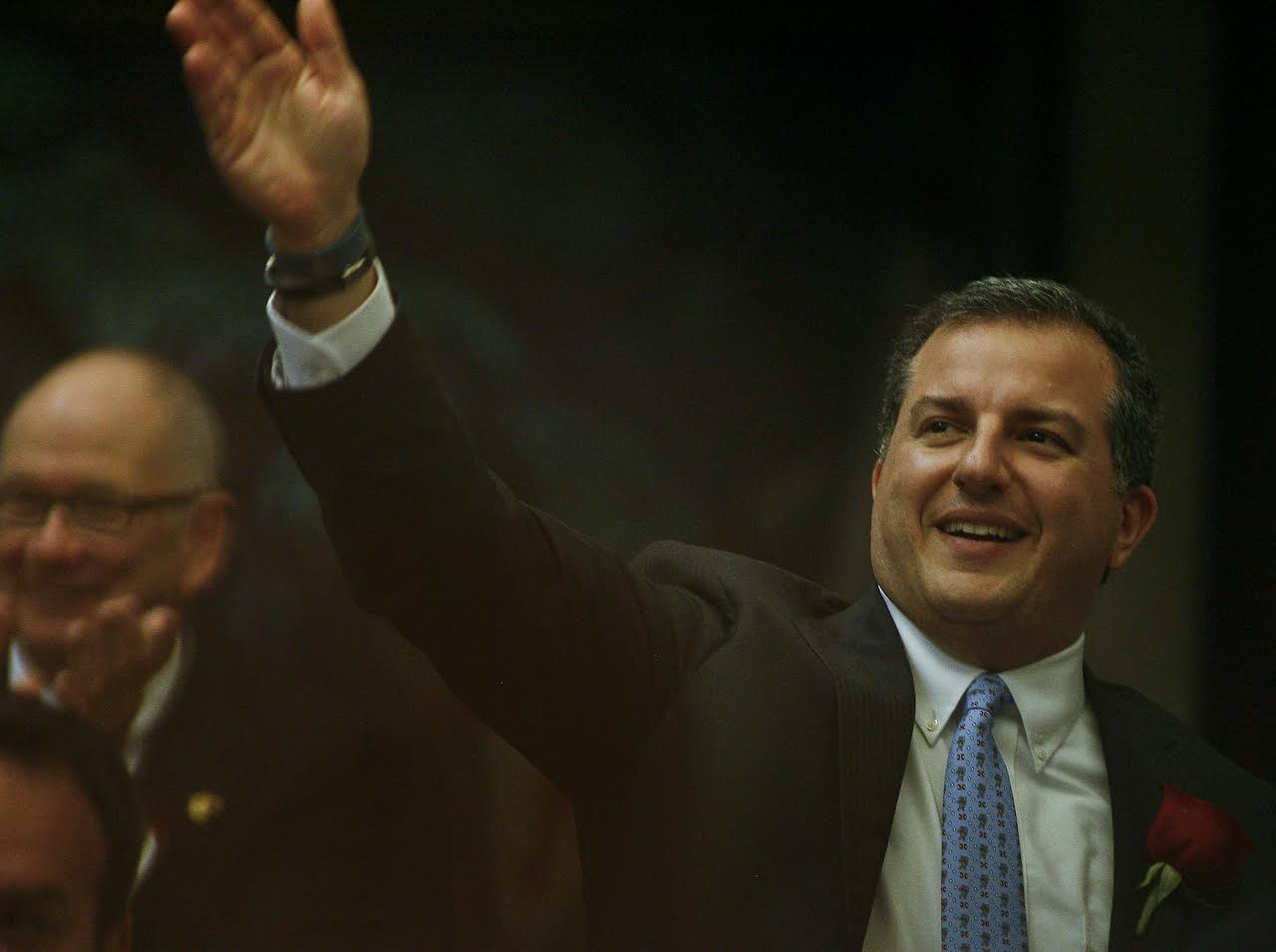 Current CFO Jimmy Patronis scored another fundraising win for the week of Sept. 29-Oct. 5 with nearly $500,000 in receipts between his campaign and Treasure Florida political committee.
The Panama City Republican was appointed to the CFO job last year by Gov. Rick Scott and is the lone incumbent Cabinet member running for re-election in the fall.
He's up against Democrat and former state Sen. Jeremy Ring, who raised about $41,000 between his two accounts during the weeklong reporting cycle.
Hard money accounted for $131,000 of Patronis' $493,000 haul. That cash came in across 107 contributions with the average donor chipping in $1,223. The donor sheet included 28 contributions measuring in at $3,000, which is the maximum allowable campaign contribution for a statewide election.
The campaign dollars were paired with $362,000 in committee cash and included a $125,000 check from Florida Prosperity Fund, a political committee tied to business group Associated Industries of Florida, and $100,000 from Florida Jobs PAC, which is tied to the Florida Chamber of Commerce.
The Chamber endorsed Patronis for a full term back in May.
The inflow was outstripped by spending, which has ramped up considerably during the sprint to Election Day. The weeklong reports showed a combined $775,000 in expenditures, including a $750,000 contribution to the Florida Republican Senatorial Campaign Committee.
FRSCC is the cash rich GOP affiliated committee chaired by incoming Senate President Bill Galvano that's charged with supporting Republican state Senate candidates.
Patronis has raised nearly $6.4 million for his CFO bid — $2.18 million of it through his official campaign account and another $4.2 million through his political committee. As of Oct. 5, the two accounts had a combined $2.94 million in the bank.
Ring, for his part, tacked on about $26,000 in campaign cash and another $15,000 via his affiliated political committee, Florida Action Fund PC. His report showed 54 campaign contribs, including a quartet at the $3,000 level, with the average donor chipping in about $480.
The committee report listed one contribution: A $15,000 check from Florida Alliance for Better Government, a political committee chaired by Democratic political consultant Screven Watson.
Ring's ledger also showed $214,000 in expenditures, including $75,000 to the Florida Democratic Party; $113,384 in payments to Counterpoint Messaging for digital ad buys; $8,500 to Johnson Campaigns for consulting work; as well as numerous smaller contributions.
To date, Ring has raised about $1.4 million between the two accounts, with $192,000 of that sum coming from the former Yahoo executive's own checking account as a candidate loan. On Oct. 5, Ring had $177,000 at the ready.
Whether the new round of campaign finance reports will lead Patronis and ring to update their dueling websites dishing dirt on dubious donors remains to be seen. Still, despite the wide gulf in fundraising, numerous polls have show Ring leading Patronis in the most low-key statewide race of the 2018 cycle.
A recent survey by left-leaning Public Policy Polling finds 40 percent of voters supporting Ring, compared to 34 backing Patronis, with 26 percent of voters still undecided. The most recent round of polling from the Florida Chamber of Commerce showed the two men tied 38-38 percent among likely voters with 20 percent undecided.
Patronis and Ring will be the only names printed on the Nov. 6 general election ballot. A write-in candidate, Richard Dembinsky, is also vying for the seat.