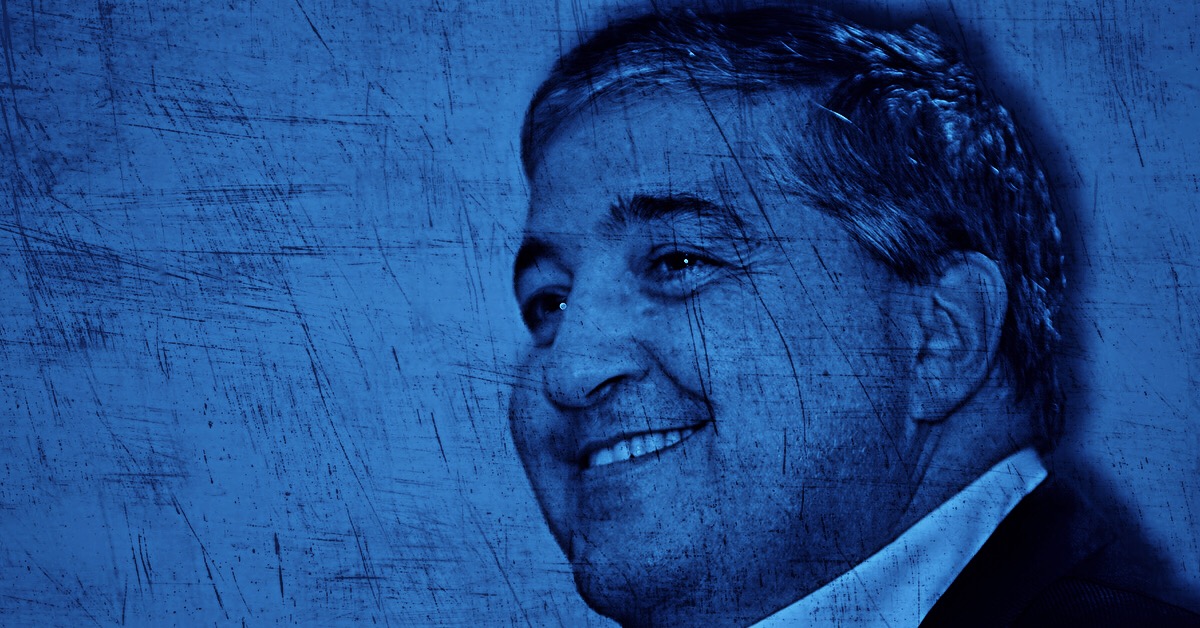 Tampa Bay Lightning owner Jeff Vinik took a rare step into the public and political spotlight Friday.
He penned an op-ed in the Tampa Bay Times urging voters to approve Hillsborough County Referendum No. 2, the county's transportation and transit initiative on the Nov. 6 ballot.
"Having studied this issue for over three years alongside fellow business and community leaders, I realized this might be our best shot," Vinik wrote.
"Our best shot to reduce traffic and give people more time with their families. Our best shot to prevent tragic bike and pedestrian fatalities. Our best shot to expand our transit network. Our best shot to invest in ourselves and our future."
The All For Transit Referendum would increase Hillsborough County sales tax 1 percent from 7 to 8 percent. It would raise $230 million a year — $9 billion over 30 years — for both transit and transportation projects.
"It was balanced and pragmatic: road improvements, congestion reduction, pedestrian and bike safety, transit options and technology upgrades like traffic-light timing," he wrote. "All of this to serve the entirety of Hillsborough County, so every single citizen in every single neighborhood will benefit."
The citizen-led group that authored the referendum and gathered more than 50,000 voter signatures to put it on the ballot, made sure this effort differed from failed referendum attempts.
The 2010 Moving Hillsborough Forward measure failed and suffered criticism from detractors that it lacked detail and was too transit heavy.
The similar was true for Pinellas County's 2014 Greenlight Pinellas initiative. That plan focused on a light rail route connecting St. Petersburg, mid-Pinellas and Clearwater. It would have also funded enhanced bus service and new buses.
But voters in parts of the county that don't tend to use transit didn't see the value in using their tax dollars to fund service in other areas.
The latest effort tackles all of those problems. It includes a detailed framework for how the money can be spent. A little less than 55 percent would go to the cities of Tampa, Temple Terrace and Plant City as well as Hillsborough County to fund much-needed road resurfacing, pothole repair, traffic congestion relief and other road projects.
The rest, 45 percent, would go to the Hillsborough Area Regional Transit authority for transit enhancements.
But the language is vague enough that individual communities can use the revenue in ways that best suit their needs.
Vinik also weighed in on the potential return on investment that comes when a community has a quality transportation and transit network.
"This dividend comes in the form of shorter commute times, filled potholes, greater access to jobs, wider mobility options including transit, and safer streets for everyone. This plan would deliver all that in addition to helping grow our economy and preparing Hillsborough for the 700,000 new neighbors we will meet in the coming years. It is a local investment that can only be spent within Hillsborough County, yet every visitor to our county will help pay for it."
Vinik joins a growing list of groups and individuals endorsing the All for Transportation plan. The list includes The Tampa Bay Times, La Gaceta, Visit Tampa Bay, Greater Tampa Chamber of Commerce, South Tampa Chamber of Commerce and Upper Tampa Bay Chamber of Commerce.
His support is not a surprise: Vinik has personally, and through his companies, given hundreds of thousands of dollars to the initiative since it launched.