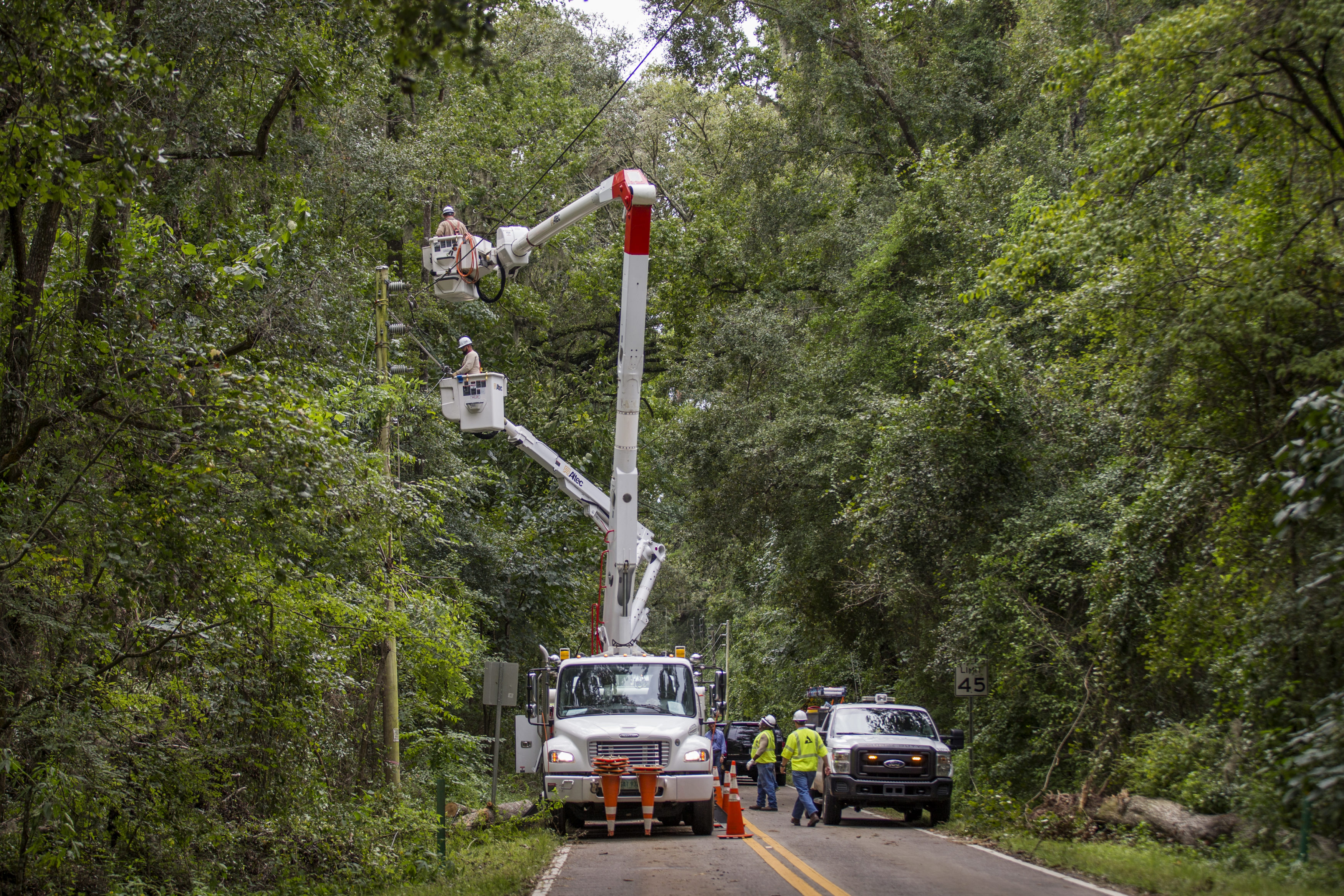 The numbers of homes and businesses without electricity was cut by more than half over the weekend to 168,000 with power restored to many in Leon and Bay counties but 11 central Panhandle counties still have major outages five days after Hurricane Michael, with several still more than 80 percent dark Monday morning.
The latest report from the Florida Division of Emergency Management shows that Gulf County now is the place with the least electricity due to last Wednesday's strike by Hurricane Michael, with 99 percent of the 11,000 customers still in the dark when the sun rose Monday morning.
According to the latest report, through 6 a.m. Monday, Jackson County also still had 90 percent of homes and businesses without power; in Levy County, 85 percent are without power; in Washington County, 77 percent; and in Gadsden County, 71 percent.
Bay County, where Hurricane Michael came ashore, 72,000 businesses and homes were without electricity. However, more than a third of the county's 117,000 customers now have power back. Because most of the other affected counties are rural, the 72,000 Bay County customers in the dark remains more than 40 percent of the state's total.
In Leon County, 11 percent of the county's 142,000 homes and businesses were without power Monday morning. That's down from 78 percent last Friday morning.
In Calhoun County, 56 percent awoke Monday morning without power; in Franklin County, 45 percent; Holmes County, 32 percent; and Wakulla County, 14 percent.