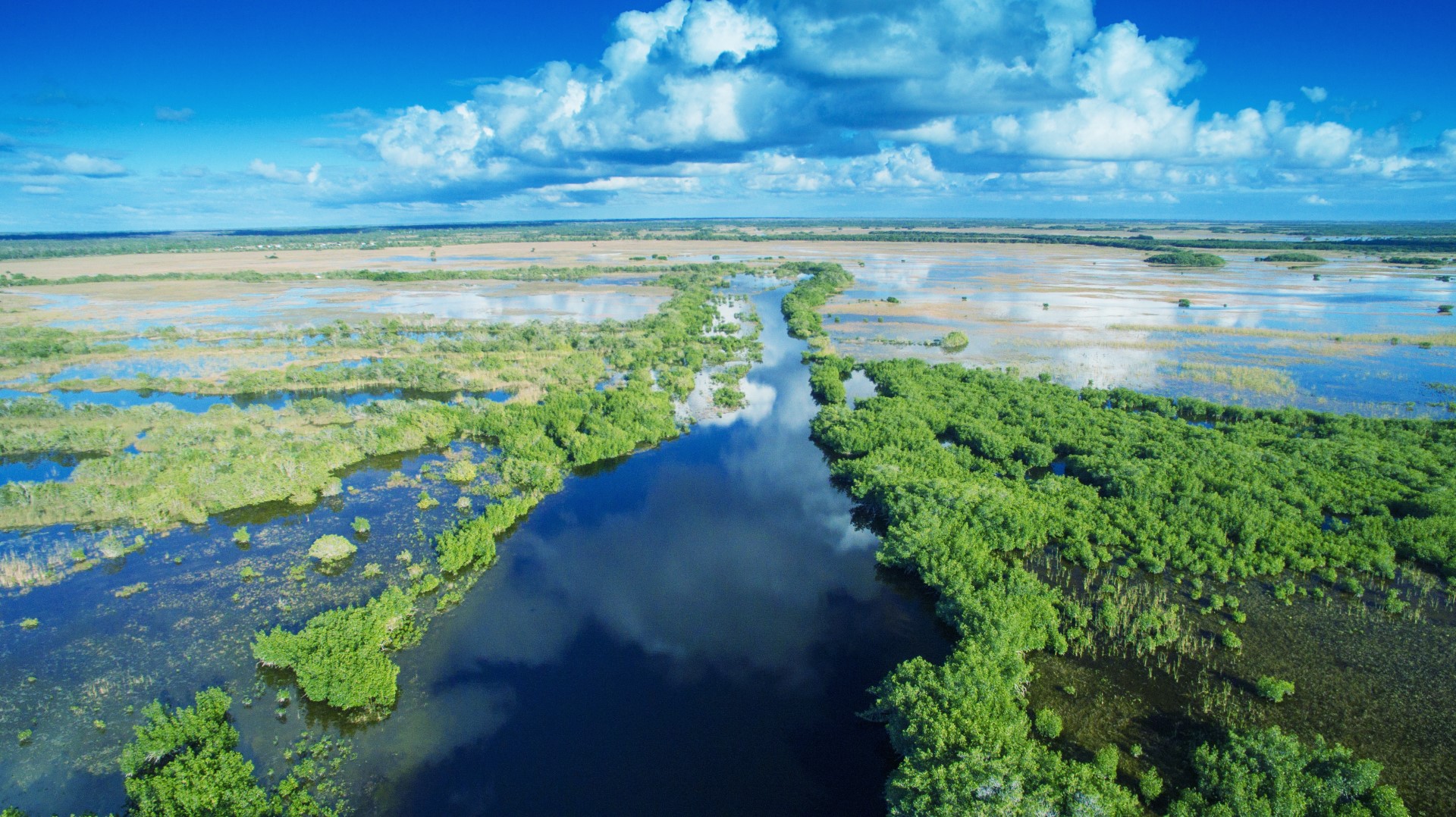 The Everglades Trust released its full list of election endorsements Thursday containing a broad mix of Democrats and Republicans that had begun Tuesday when the organization surprised many by announcing its backing of Republican gubernatorial candidate Ron DeSantis.
In addition to DeSantis, the Everglades Trust is endorsing Republican Chief Financial Officer Jimmy Patronis, Democratic Attorney General nominee Sean Shaw, and Democratic Agriculture Commissioner nominee Nikki Fried.
Fried's nomination was singled out by the trust because of the important role the commissioner plays in dealing with issues relating to the health of the Everglades.
The trust did not endorse in Florida's U.S. Senate race, and took positions in just two congressional races, picking Republicans in both, U.S. Rep. Brian Mast for re-election in Florida's 18th Congressional District; and Republican U.S. Rep. Francis Rooney in Florida's 19th Congressional District.
Throughout various state Senate and House races, the trust backed Democrats by a ratio of nearly three-to-one over Republicans.
"The destructive influence of Big Sugar is deeply embedded in both political parties in Tallahassee and Washington, D.C. For us to merely vote along party lines will not break their stranglehold on Florida's government. Voting for candidates with the political will to stand up to and push past the status quo is what it will take," the trust announced in a news release.
"In the race for Commissioner of Agriculture, the Everglades candidate is Nikki Fried," the release continued. "Nikki has spent a great deal of time learning the specific challenges the Everglades and coastal estuaries are facing and understands the issues that have prevented the real progress we need to restore these waterways. She understands the impact of this position and as Commissioner she will ensure that the Everglades are prioritized and protected for future generations.
"Florida's wildlife, fisheries, beaches, rivers, and lakes are being devastated by toxic algae and pollution-fueled red tide that is now affecting human health and risking water supplies. Our next Governor, Cabinet, and Legislature must be dedicated to Everglades restoration – and have the backbone to stand up to special corporate interests that have hampered progress for decades," the group concluded.
For the state Senate, the trust announced its support for Democrat Kayser Enneking in Senate District 8; Democratic state Rep. Janet Cruz in Senate District 18; Republican state Rep. Gayle Harrell in Senate District 25; and the re-election of Democratic state Sen. Annette Taddeo in Senate District 40.
In the Florida House races, the trust announced its endorsements of Democrat Adam Morley in House District 24; Republican David Smith in House District 28; Barbara Cady in House District 42; Democrat Anna Eskamani in House District 47; the re-election of Democratic state Rep. Carlos Guillermo Smith in House District 49; the re-election of Republican state Rep. Thad Altman in House District 52; and Democrat Phil Hornback in House District 58.
In other House races, the trust picked Republican Joe Wicker in House District 59; Democrat Fentrice Driskell in House District 63; Republican state Rep. Chris Sprowls in House District 65; Republican state Rep. Chris Latvala in House District 67; Democrat Jennifer Webb in House District 69; Democratic state Rep. Margaret Good in House District 72; and Republican state Rep. Heather Fitzenhagen in House District 78;
Also: Democrat Edward O'Connor in House District 82; Democrat Matt Theobald in House District 83; Democrat Delores Hogan Johnson in House District 84; Democrat Jim Bonfiglio in House District 89; Republican Chip Lamarca in House District 93; Democrat Michael Gottleib in House District 98; Republican Anna Maria Rodriguez in House District 105; Democrat state Rep. Javier Fernandez in House District 114; and Democrat Steve Friedman in House District 120.