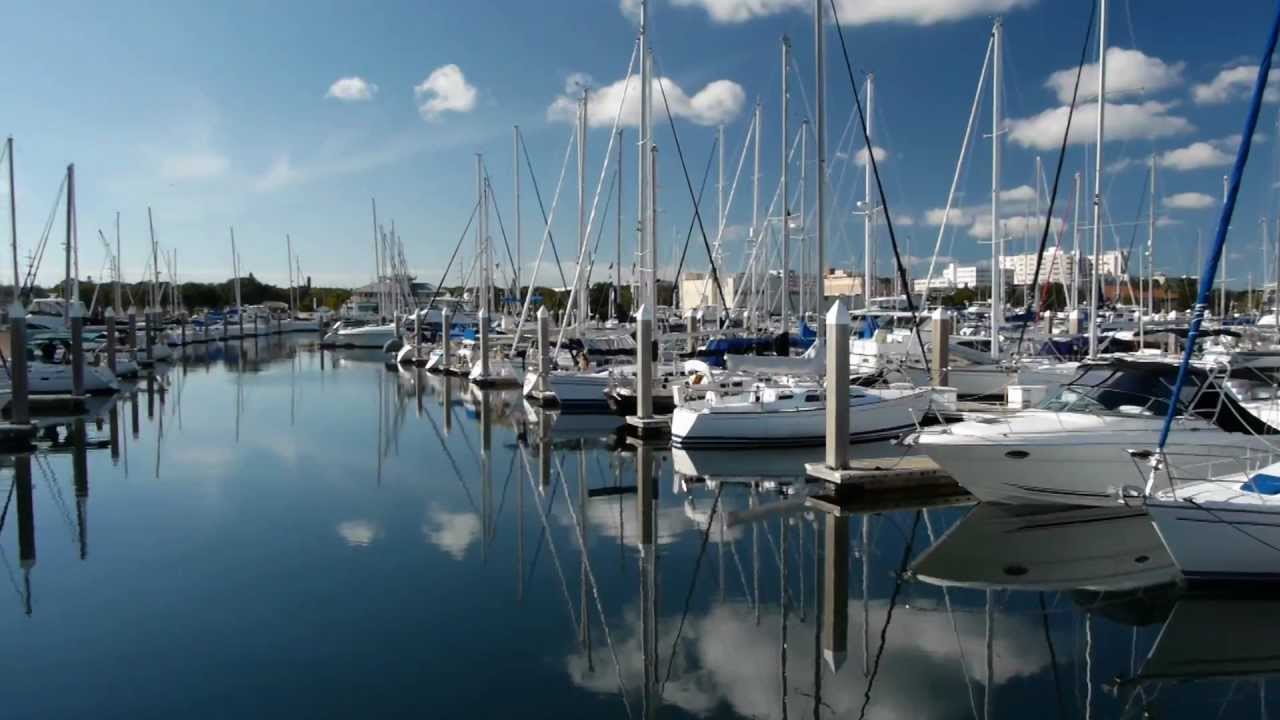 Mail-in ballots have been out for some time, early voting is gearing up, and Nov. 6 Election Day is right around the corner.
Everyone's focused on the Florida Governor's election and other big campaign battles, but right now, we want to draw your attention to a little City of St. Petersburg item that's hanging on to the bottom of the ballot: The Harborage Marina Referendum.
Although this referendum is among the most benign, if not useful, referendums that ever existed, if it doesn't get enough votes — merely because people aren't terribly aware of it — It might not pass.
Here are a few things that you might want to know about the Harborage Marina Referendum:
It is no cost to the City or taxpayers.
This referendum only concerns a decadeslong lease between the City of St. Petersburg and the Harborage Marina, and it would allow the marina to expand its lease to more submerged land for a longer lease agreement. The marina plans to develop more boat slips to meet increased area demand.
The marina will pay the City through this lease, so it costs the city and the taxpayers nothing for this proposed project.
Currently, the demand for slips has outstripped the availability.
Harborage Marina spokesperson Mario Farias explains: "We will need to grow even further to keep up with the increased demand. The Harborage is proposing to add a new dock up to 200' with slips on both sides. This will provide an additional 3,200 sq. ft. of dock space. We will also upgrade our current breakwater electrical systems to better service boats up to 300.' This new construction will include our use of local contractors, manufacturers and tradesmen to complete the expansion project."
It allows more boaters to visit St. Petersburg.
The Harborage Marina recently built the first mega yacht port on the west coast of Florida, making St. Petersburg a premier megayacht destination. St. Petersburg has become a preferred destination for vacationers, and Tampa Bay has become the preferred destination for boaters both near and far.
It is good for economic development.
The Harborage Marina Referendum expansion will both promote and allow more tourists to dock in St. Petersburg, which means that these visitors usually visit our restaurants, bars, shops, galleries, museums and other attractions and events, helping to support our local economy.
It adds storm protection.
"Boats at the University of South Florida St. Petersburg and the U.S. Coast Guard station will also benefit from this project if completed," said Farias, "since the new construction of boat slips will actually help protect neighboring boats as well as the boats docked at the Harborage during storms."
USF St. Petersburg and the U.S. Coast Guard are close neighbors of the Harborage Marina, sharing the same basin, and both entities have expressed their support of the marina's project.
It will create employment opportunities.
"This new construction will employ local contractors, manufacturers and tradesmen to complete the expansion project," said Farias. The Harborage Marina currently employs 19 full-time staff, and they utilize over 180 vendors and contractors.
Brian Sweeney, general manager of the Harborage Marina explained in the marina's Letter of Intent to the City that in 2017, due to the marina's recent expansion, the marina exceeded $380,000 in revenue for the first time. He said that this represents a 7 percent increase in just one year.
"This growth in our business also creates a surge in revenue generated for the city and its local businesses as visitors and guests come into our port," he said.
Overall, the Harborage Marina referendum is requesting an expansion of submerged lease space at no cost to the City or taxpayers that expects to boost tourism and tourism-related revenue, create jobs and help with storm protection for its customers and neighboring docks.
For more information on the Harborage Referendum, please visit: www.HarborageReferendum.com, which includes a comments section that appears to be receiving rapid and detailed responses thus far from the Harborage Marina.
___
Daphne Taylor Street is a St. Petersburg-based writer.