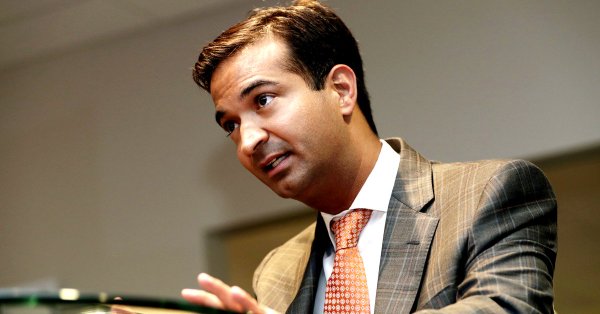 Republican U.S. Rep. Carlos Curbelo is calling himself "the top target for Washington special interests" in a new ad pushing for his re-election.
Curbelo is defending his seat in Florida's 26th Congressional District against Democratic challenger Debbie Mucarsel-Powell.
The incumbent's new ad, titled "Washington's Top Target," takes note of outside money pouring into efforts to unseat Curbelo.
"How did I become the top target for Washington special interests when even the media say things like…," Curbelo begins, before a narrator interjects by reading off various newspaper headlines.
"Curbelo seeks common ground, criticizes both sides for unyielding partisanship," the narrator says.
"I don't take orders from any party or lobby," Curbelo adds. "That's why out-of-state interests are spending millions to help my opponent.
"Mucarsel-Powell: Sharply partisan, as a liberal, would raise taxes and cut Medicare," says another narrator, reading off more headlines.
"She'll march lockstep with special interests," Curbelo says. "I only answer to you."
Melvin Felix, a spokesperson for Mucarsel-Powell, pushed back against the claims made by Curbelo.
"It's laughable that Curbelo is falsely accusing Debbie of aiming to cut Medicare, which he has described as a 'Ponzi scheme,'" Felix said.
"The fact is Carlos Curbelo co-wrote the shameful Republican tax law, which blew a massive $1.9 trillion hole in the budget, and which his party is now very openly using as justification for cutting the Medicare and Social Security our seniors have earned."
The race has drawn attention from outside groups. A report earlier this month by Kantar Media cited by CNN's David Wright showed the CD 26 race was tops in the country when it came to money spent on TV ads.
That has a lot to do with how close the contest has become. While some analysts still give Curbelo the edge, others peg the race as a straight toss up.
However, that attention has cut both ways. Mucarsel-Powell has also seen her fair share of attack ads from outside groups. And Curbelo has been boosted by outside money as well.