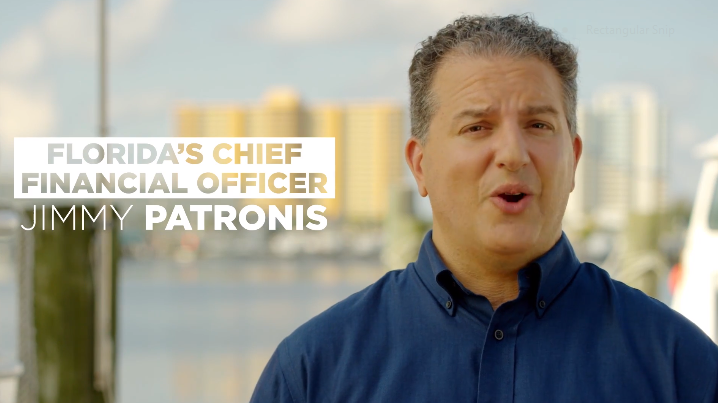 Chief Financial Officer Jimmy Patronis, a Panama City Republican seeking his first elected term in the post, dropped his latest ad Wednesday.
The former state representative and Public Service Commissioner was appointed last year by Gov. Rick Scott to replace Jeff Atwater. He stepped down early from his second and final term to become chief financial officer of Florida Atlantic University in Boca Raton.
Patronis' buoyant half-minute spot is full of reassuring images and statements regarding Florida's economic opportunity and fiscal health.
"This sunshine, this weather," Patronis says, "are not the only reasons people choose to live in Florida. It's the jobs, the opportunities."
Patronis' ad spotlights the Mercatus Center ranking Florida as No. 1 in "fiscal health," as well as reportage from this website noting that state debt has been cut by $10.5 billion in the Rick Scott era.
"The weather helps, but our economy is what really makes Florida shine," the CFO asserts.
Patronis faces Margate Democrat Jeremy Ring, a former state senator and Yahoo executive, in the general election.
The well-heeled, establishment-backed restaurateur has consistently dominated the Democrat in the fundraising race.
That's left Patronis largely alone on the air, to present positive ads without a need to air contrast spots.