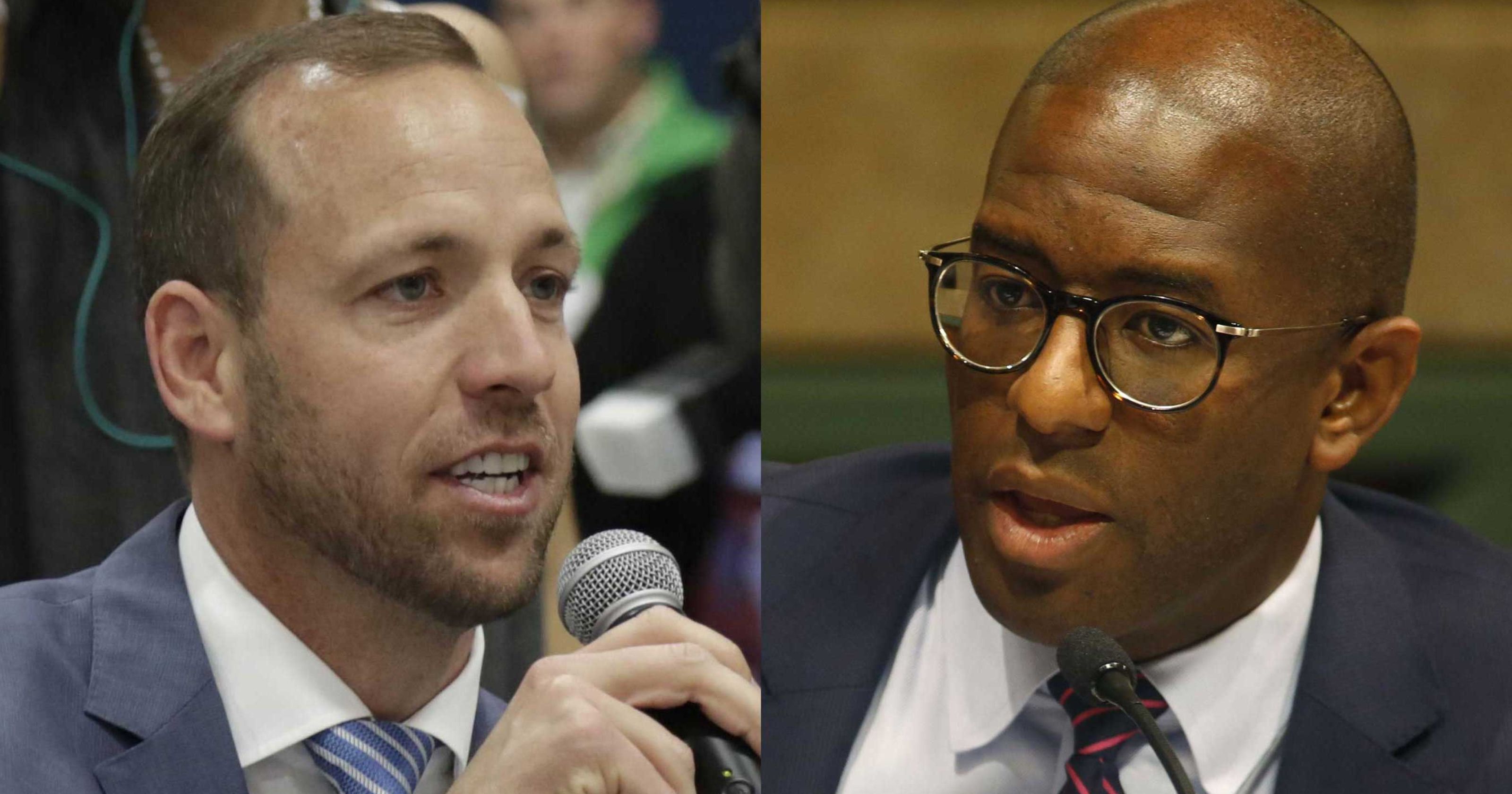 A second batch of records released Friday as part of an ongoing state ethics investigation suggests an undercover FBI agent paid for a fundraising dinner hosted by Tallahassee Mayor Andrew Gillum's political committee, Forward Florida.
Adam Corey, a focal point of the FBI's two-year-long investigation into corruption in the capital city and among the first subpoenaed in 2017, billed "Mike Miller" $4,386 for an April 2016 dinner held by the committee, records show.
Miller supposedly was an out-of-state developer seeking to do business with the city. He is now believed to be among undercover agents who were working a sting operation.
"I hope you had a great weekend," Corey wrote in an email to Miller. "Attached is the invoice for the dinner you graciously offered to sponsor."
Corey, who owned the restaurant where the dinner took place, indicated he could help Miller pay any leftover costs.
In another email, Corey said Miller promised to underwrite the fundraising dinner rather than contribute $5,000 to Forward Florida.
Forward Florida has served as Gillum's primary fundraising vehicle in his candidacy for Governor. The committee has raised $26 million since its creation in 2016.
The records were made public by the Florida Commission on Ethics amid an investigation separate from the FBI's.
Other records show that Corey had helped to plan trips with city staff. Correspondence shows current Tallahassee mayoral candidate Dustin Daniels, then Gillum's chief of staff, could have accepted a ticket from Miller to attend the Florida State University-Clemson football game in fall 2016.
Wrote Corey: "Please give Dustin Daniels the fourth and only remaining ticket in Mike Miller's allotment for the Clemson game. He is going to hang with us."
Similar records, released Monday, suggested Gillum may have accepted a ticket to the musical "Hamilton" from Miller while in New York. Gillum has maintained that he assumed the tickets were paid for by Marcus Gillum, his brother.