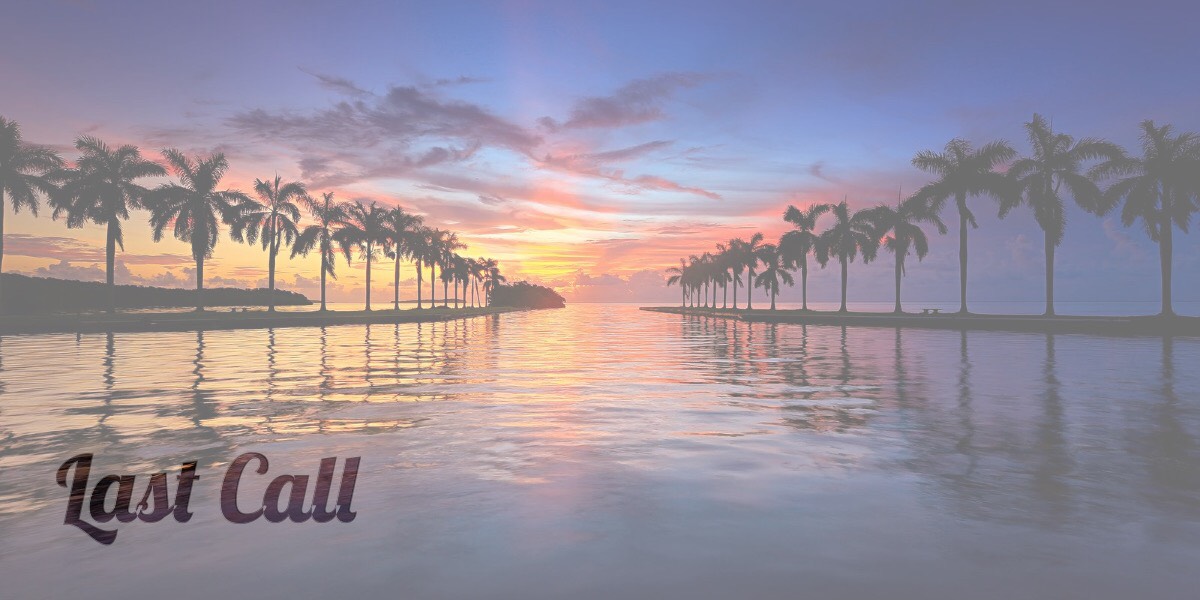 Last Call — A prime-time read of what's going down in Florida politics.
First Shot
Beware "the leftist horde!"
U.S. Rep. Matt Gaetz's fundraising emails are like a master class in framing for one's base. One message this week alerted to that very horde "trying to do everything possible to transform our very way of life."
That's "destroy the Senate, pack the Supreme Court with liberal justices, shatter the electoral college, impeach our president — they will undermine our entire government just to set up a leftist dictatorship."
Don't worry: "Matt is doing everything possible to stop them."
(Oddly, one word rarely or never seen in the Panhandle Republican's emails? "Republican.")
Another recent email slammed the "Mainstream Media and radical leftists," who are "doing everything possible to take down Matt and give the Speakership to Nancy Pelosi."
The agenda? "Open borders for the caravan, socialized health care, silencing conservatives, raising taxes on everyone."
But Gaetz, once deemed the "Trumpiest Congressman in Trump's Washington" by GQ, is "out there fighting hard to keep conservatism alive and well in our country."
Evening Reads
"Donald Trump making sure the Florida Governor's race is all about him" via S.V. Date of Huffington Post
"Florida Democratic congressional members blast Trump comments about Andrew Gillum as 'fabricated and unacceptable'" via Mitch Perry of the Florida Phoenix
"Florida governor's race gets down in the gutter" via Marc Caputo of POLITICO Florida
"The improbable run of Gillum" via David Catanese of U.S. News & World Report
"Poll: Gillum 45%, Ron DeSantis 44%" via Scott Powers of Florida Politics
"This poll shows Bill Nelson, Ashley Moody, Jimmy Patronis leading" via Adam Smith of the Tampa Bay Times
"Why some Florida voters associate Rick Scott with toxic algae" via Dino Grandoni of The Washington Post
"Should Florida's Agriculture and Consumer Services Commissioner expand the state's marijuana industry?" via CD Davidson-Hiers of the Florida Phoenix
"Outside money boosting Kristen Carlson past Ross Spano" via William March of the Tampa Bay Times
"Republicans sending more support to Brian Mast in re-election bid" via Ali Schmitz of TC Palm
"Anthony Sabatini 'blackface' picture from high school surfaces" via Jacob Ogles of Florida Politics
"Barbara Cady hoping HOA reform message is game-winner in HD 42" via Scott Powers of Florida Politics
"Mountains of money pour into Broward state House race" via Dan Sweeney of the Sun Sentinel
"Florida websites peddle far-right news but owner, and motives, remain hidden" via Tim Johnson of McClatchy
"Broward Republicans issue cease-and-desist to failed candidate Javier Manjarres" via Ryan Nicol of Florida Politics
"Political ads are leaving the sappy music behind" via Jeff Dufour of National Journal
Quote of the Day
"Forget the polls. I could care less about the polls. There was not a single poll showing me winning the Democratic primary." — Democratic gubernatorial candidate Andrew Gillum.
Bill Day's Latest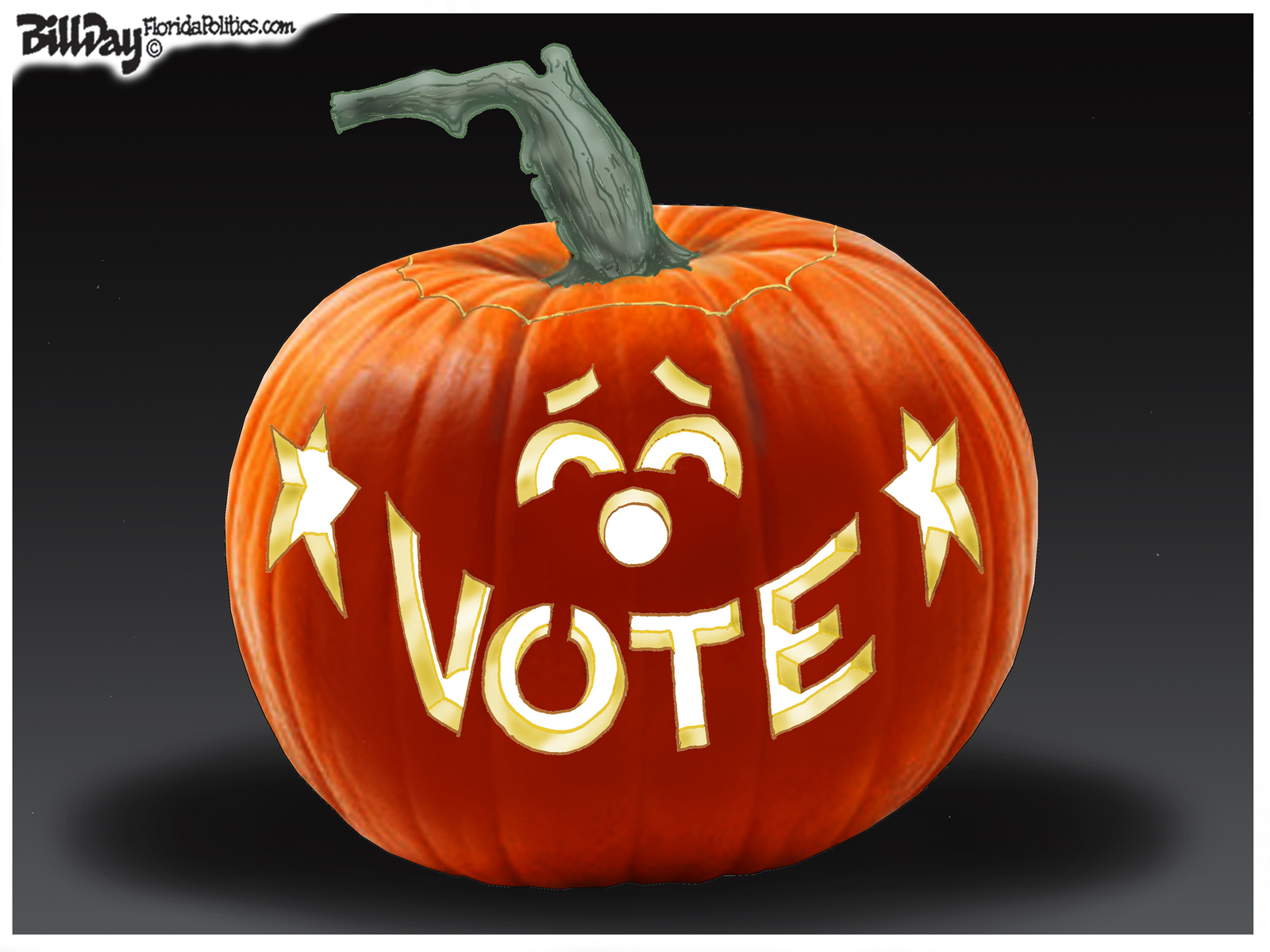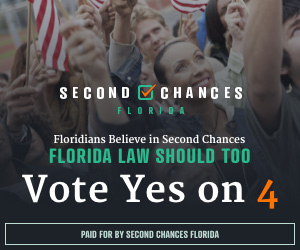 Breakthrough Insights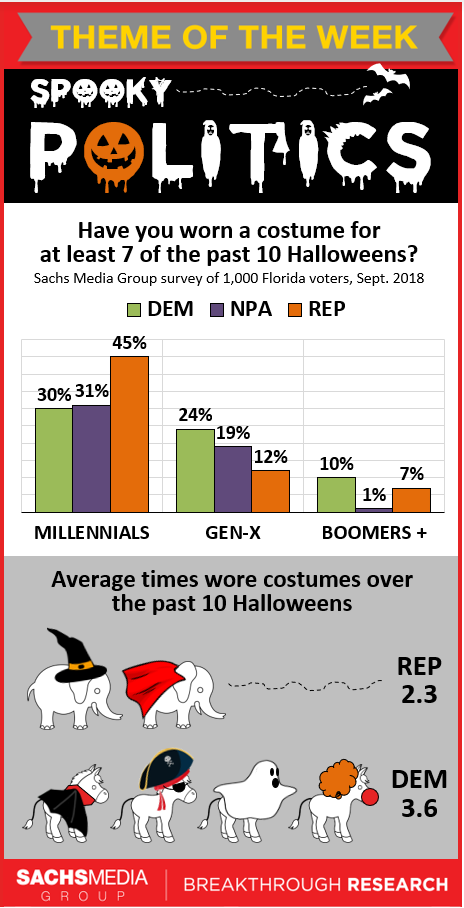 Wake Up Early?
The University of West Florida Board of Trustees will discuss certifying that the Pensacola school has used proper funding sources for building projects after disclosures that the University of Central Florida improperly paid for projects. That's at 9 a.m. Central time, University of West Florida, UWF Nautilus Chamber, 11000 University Parkway, Pensacola.
The Florida Supreme Court is expected to release its regular weekly opinions at 11 a.m.
The University of North Florida Board of Trustees will take up a 2019-2020 legislative budget request. That's at noon, University of North Florida, Osprey Commons, Jacksonville.
Former House Speakers Allan Bense and Will Weatherford will help launch an initiative for hurricane recovery in a media conference call. Speakers from Volunteer Florida, the Florida Chamber, the Florida Chamber Foundation, the Florida League of Cities, the Florida Association of Counties, United Way of Florida, the American Red Cross, and the Florida Press Association will join. That's at 2 p.m. The call-in number is (888) 392-4564 and the access code is 7409409#.
The Central Florida Commuter Rail Commission's Customer Advisory Committee is slated to meet. That's at 5 p.m., LYNX Central Station, 455 North Garland Ave., Orlando.
Florida State University will hold an event to launch its new Civil Rights Institute. The event will include speaker Desmond Meade, who is helping lead an effort to pass a constitutional amendment in November that would restore the voting rights of most felons after they have completed their sentences. That's at 5:30 p.m., Florida State University, Dunlap Champions Club (West), Doak Campbell Stadium, Tallahassee.
State Sen. Dana Young hosts a "get out the vote" rally with special guest, state Rep. Jamie Grant. Both are Tampa-area Republicans. That's at 5:30 p.m., The Barn at Stark Farms, 6930 Lutz Lake Fern Road, Odessa.
U.S. Rep. Francis Rooney, a Republican, will speak during a dinner held by the Tiger Bay Club of Southwest Florida. That's at 6:30 p.m., The Marina at Edison Ford, 2360 West First St., Fort Myers.
The Florida Office of Insurance Regulation and state Chief Financial Officer Jimmy Patronis' office are expected to take part in a town-hall meeting to assess insurance-related needs after Hurricane Michael. That's at 6:30 p.m. (Central time), Holmes County High School, 825 West Highway 90, Bonifay.