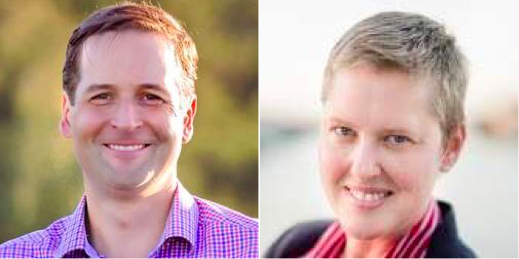 Republican Will Robinson raised more in a week in mid-October than many non-incumbents pulled in all year in the contest for Florida House District 71.
He continues to out-raise and outspend Democrat Tracy Pratt in the open Bradenton-area race.
In the fundraising period from Oct. 13 through 19, he pulled in $18,900 in monetary contributions. Over that time period, he spent $38,353, mostly on campaign materials through Political Ink in Washington, D.C.
Just between Sept. 29 and Oct. 19, the Republican has spent north of $120,000, more than his opponent has pulled together for the race.
Which isn't to say Pratt sits idly by. The Democrat raised $8,299 in the weeklong Oct. 13-Oct. 19 period herself. She has spent $7,986 in October. But she continues to get drastically out-resourced in the race.
Robinson and Pratt look to succeed state Rep. Jim Boyd, who could not seek re-election because of term limits.
Both Bradenton area attorneys, Gulf Coast Democrats have looked to make this contest something akin to the shock upset in neighboring District 72, when now-state Rep. Margaret Good, a Sarasota Democrat, beat Republican James Buchanan.
The two districts share similar partisan make-ups and can draw from the same local base of supporters.
But while Good in the special election saw a flood of outside dollars come in to help offset the Republican edge in voter registration, Pratt has not.
That means Pratt can claim strong grassroots support, pulling in $67,883 in donations mostly from individual small donors, and he's also put $20,000 of her own skin in the game.
But Robinson put in $100,000 of his own dollars when he launched his raise in March of 2017, and he's raised $332,700 in contributions since then. Much of that comes from local business interests.
While different candidates, including Buchanan, wondered in and out of this race over the past 19 months, neither Robinson now Pratt faced a primary opponent in the end.
Heading into the final stretch of the campaign, that leaves Robinson with a cash-in-hand advantage of $184,978 to Pratt's $54,376. That's still a lot of money floating around on both sides to fuel a big push to Nov. 6.