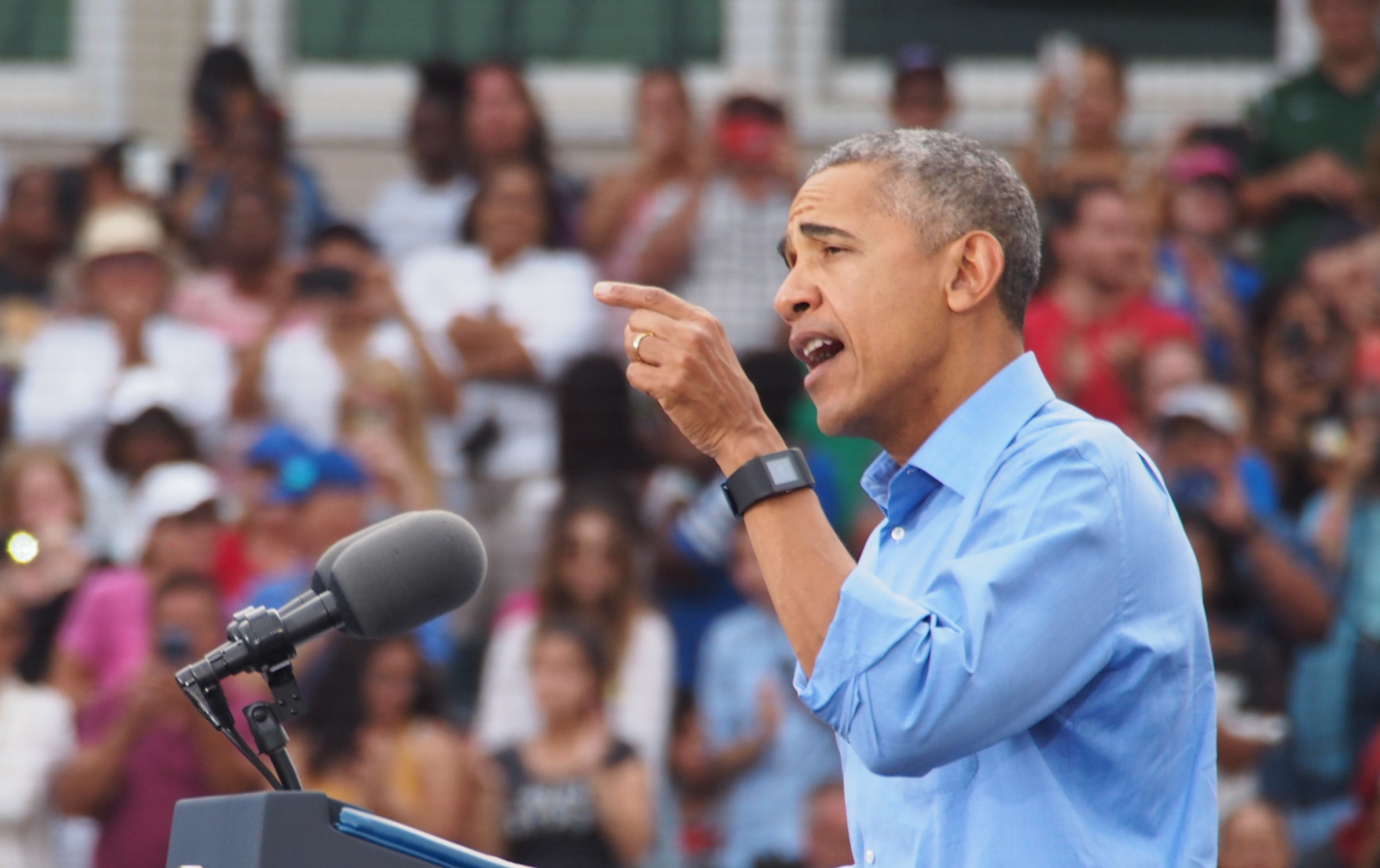 Former President Barack Obama will campaign alongside Florida's leading Democratic candidates on Friday in Miami at Ice Palace Film Studios.
Obama will join U.S. Sen. Bil Nelson and Tallahassee Mayor Andrew Gillum, the Democrats' U.S. Senate and gubernatorial nominees, for a rally sure to demonstrate the former President's continuing popularity among the base.
That means the biggest of the political big stars are aligning over Florida in the closing week. The Republicans are bringing in President Donald Trump for a rally Saturday in Pensacola. The Democrats bringing in Obama Friday, following former Vice President Joe Biden and California's U.S. Sen. Kamala Harris, two potential 2020 Democratic presidential candidates, who campaigned for the Democrats last week.
The Ice Palace Film Studios is an events venue dating to 1923 in the heart of Miami with a capacity of 10,000 people. Details of the Obama rally are forthcoming. It comes at the moment when Florida's U.S. Senate and gubernatorial races are, as expected, almost air-tight, with polls showing either dead heats or Nelson and Gillum with slight leads over their Republican rivals, Florida Gov. Rick Scott and former U.S. Rep. Ron DeSantis.
Obama first hit the 2018 campaign trail on behalf of Democrats this weekend in the Midwest.
"Barack Obama has been my friend since I first introduced him to Florida in 2005, when he was a rising political star," Nelson declared in a news release issued Monday by the Florida Democratic Party. "I cast a key vote in support of his health care reforms, and he and I fought for public schools and protecting Florida's unique and treasured environment."
"I'm proud and humbled to have President Obama, my friend and a true patriot, on the campaign trail here in Florida," said Gillum. "President Obama knows what's at stake in this election — protections for people with pre-existing conditions, funding for public schools, and leadership to restore our environment. With President Obama's help, we're going to bring it home for Florida this November."
And FDP Chair Terrie Rizzo said, "We are honored to welcome President Obama to Florida to help us get out the vote in the final days of the election. President Obama's support of Sen. Nelson, Mayor Gillum and Democrats up-and-down the ballot will be crucial to ensuring victory on Nov. 6."