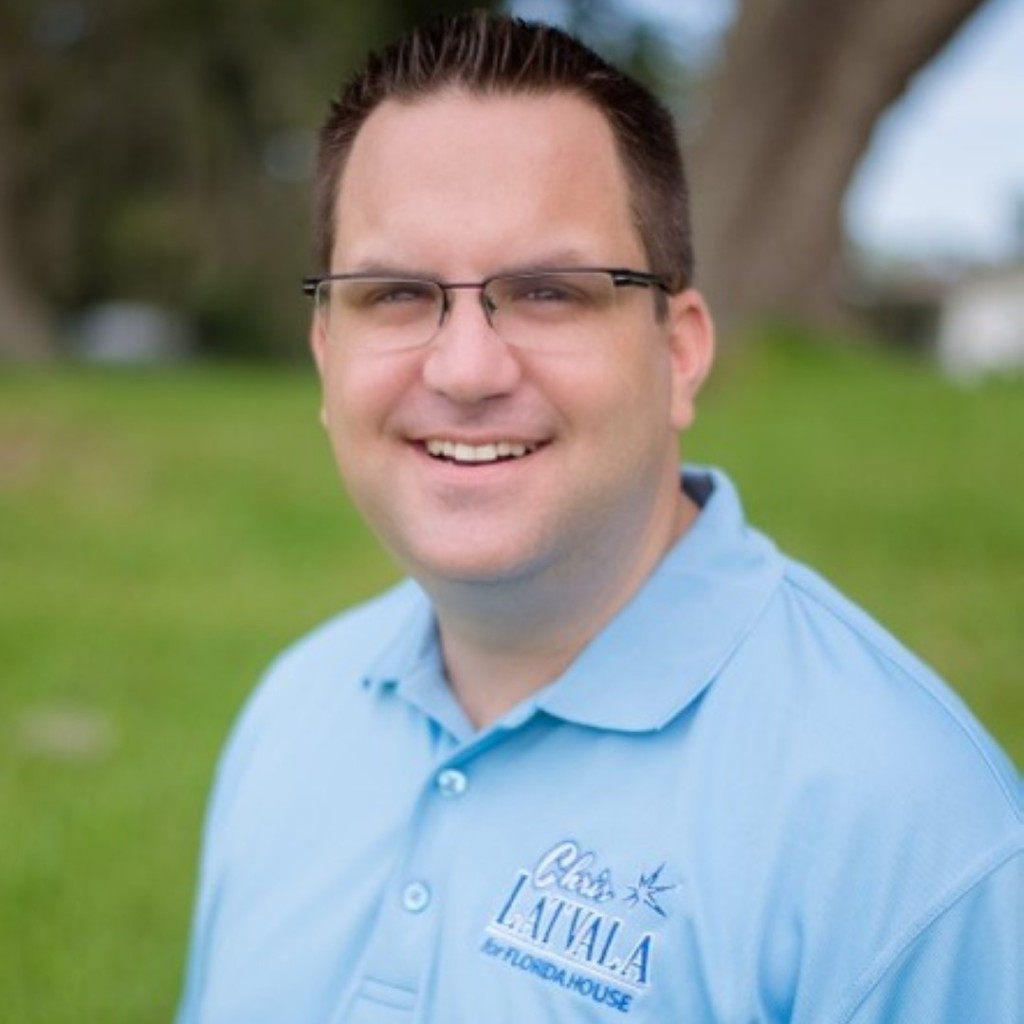 State Rep. Chris Latvala is not taking any chances, but feels good about his re-election campaign. 
"We're working hard and we have been for months," Latvala said. "This is considered a swing district so I've never taken anything for granted."
Latvala's House District 67 encompasses north Pinellas, including parts of Clearwater. The Republican incumbent is running against Democrat political newcomer Dawn Douglas, a reading teacher at Oak Grove Middle School.
Latvala has three things going for him. He's the incumbent, which makes bouncing him from his seat a difficult feat, and he has broad name recognition from his own political service as well as from his father, former Sen. Jack Latvala.
But those two advantages could be upended in a contentious midterm cycle in which Republicans who would have otherwise been safe bets for easy victories are facing credible challenges.
Midterm election cycles typically serve as a referendum on the party in power in Washington, which is making some Republican seats vulnerable.
And Latvala having the same name as his father could also be an issue. Jack Latvala resigned from office last year amid sexual misconduct allegations. A criminal investigation against him was later dropped.
That's not a great association in the era of #MeToo.
But Latvala's prime advantage comes with dollar signs. He's raised nearly more than $900,000 between his campaign and associated political committee, Suncoast Better Government Committee. Douglas has raised less than $5,300 in her campaign through Oct. 19.
Latvala's district is split almost exactly in thirds between Republicans, Democrats and independent or no-party-affiliated voters.
Latvala said he's knocked on more than 35,000 doors in the district and is targeting voters who have not yet voted and who could be swayed to the polls in his favor.
"I'm feeling confident," he said. "But it's not going to be a double-digit shellacking."
While Latvala says he's working hard on his campaign, he's also been on three bills he plans to file during the 2019 Legislative Session if re-elected.
One is a bill he filed this year that didn't gain traction. It would extend health care coverage for retired firefighters who develop cancer as a result of their work. It's a bill Latvala said he will continue to file until it passes.
Another is Erin's Law, a measure that would provide robust training in public schools on how to educate students on the dangers of sexual, physical and emotional abuse. The idea is to give children the knowledge of what is and is not appropriate behavior so they can report abuse instead of waiting for years until they realize the actions against them are wrong.
The third bill is in response to the death of Jordan Belliveau, the 2-year-old boy who was found dead after a search in Largo, which Latvala's district includes. Belliveau appears to have been failed by Florida's child welfare system by being returned to his mother's custody.
Latvala's legislation would do a number of things to improve that system including funding for more caseworkers so they don't have an overburdened caseload and better resources for intensive reunification, which would include frequent check-ins by caseworkers to ensure child safety.
It would also include training for anyone involved in child welfare to learn how to identify possible brain injuries in children that could go otherwise unnoticed.
"I guess I just figure, if I work hard at my job, the campaign will just take care of itself," Latvala said.
Last updated on January 16, 2019