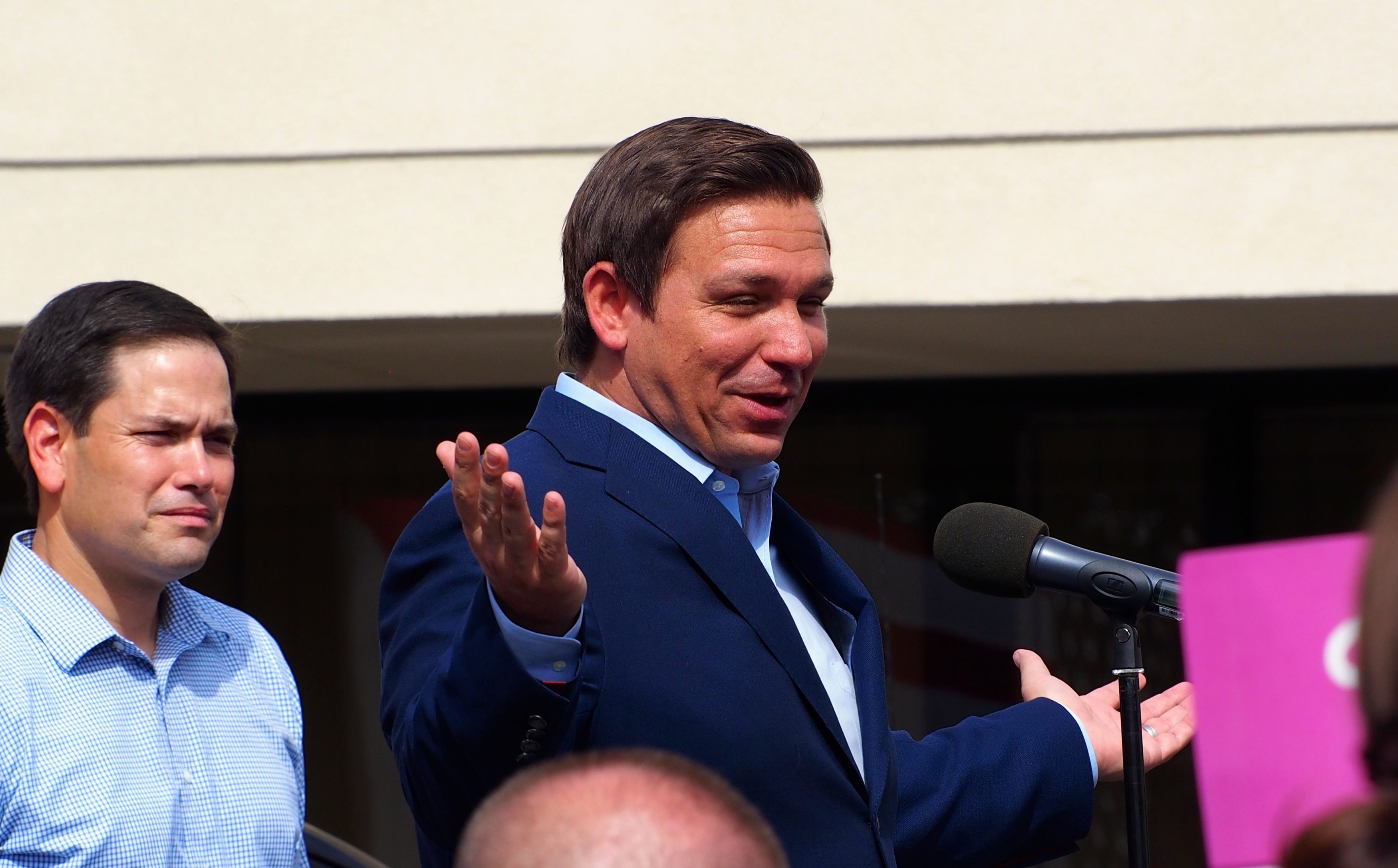 The polls and the voter turnout through the weekend might have a blue tint but Republican gubernatorial candidate Ron DeSantis is counting on Florida's Republican super-voters to do what they always do – turn out en masse on Election Day – and make the difference.
"I really believe if we can get people out to vote I will be elected governor on Tuesday," DeSantis told a crowd of about 150 people gathered in an Orlando pharmacy parkling lot Monday morning.
DeSantis made the comment during a get-out-the-vote rally that featured Republicans U.S. Sen. Marco Rubio, Agriculture Commissioner nominee Matt Caldwell, Attorney General nominee Ashley Moody, and congressional nominee Mike Miller, among others. So naturally, the comment was a standard line for such a rally.
Yet an edge in DeSantis's voice sounded as if he knows it will be needed, as someone trailing by five points in three different polls released Monday morning, and with reports that Democrats had a big voter turnout over the weekend. After his Orlando speech he told reporters that the voter turnout numbers will turn.
"We have a lot of our super voters left to vote. We have hundreds of thousands of voter-advantage in terms of potential voters," DeSantis said. "Not all the votes have been tabulated from weekend in the Panhandle from earely voting. I think we're going to go into the election having  rough parity, which we were not anticipating. We thought we'd have to come back.
"We just have a lot of our voters who like to vote on election day," DeSantis added. "That's just the way they are. So I think we're definately going to win election day."
Considering the star power of three cabinet nominees and Florida's Republican U.S. Senator appearing at Monday in Orlando the rally drew a modest crowd to a small space. DeSantis's end game speech included the usual comparisons with his Democratic opponent Tallahassee Mayor Andrew Gillum and reminders that Tallahassee is being investigated by the FBI for potential corruption.
Yet DeSantis also put more emphasis Monday on seeking to define the leadership differences, and in reminding the crowd that he has at least a good working relationship with President Donald Trump, if not a mutual-admiration society, while Gillum has called for Trump's impeachment.
"You also have to someone who is a good leader and can get this stuff done. If you look at transportation, which we obviously need in Central Florida, you should have a governor who can work constructively with the administration in Washington to make sure Florida is getting what it needs for us to be able to fix our infrastructure," DeSantis said.
"I can do that because I can call the president, I can call key people in the administration, and I can fight for Florida and fight for Florida's interests," he continued. "Andrew Gillum wants to impeach Donald Trump."
Rubio spoke only briefly, mainly warning against a state of high taxes and business regulations that he said Gillum would bring.
"We're not going backwards," Rubio said. "We are most certainly not going to become a state like people are leaving. That's not going to happen."