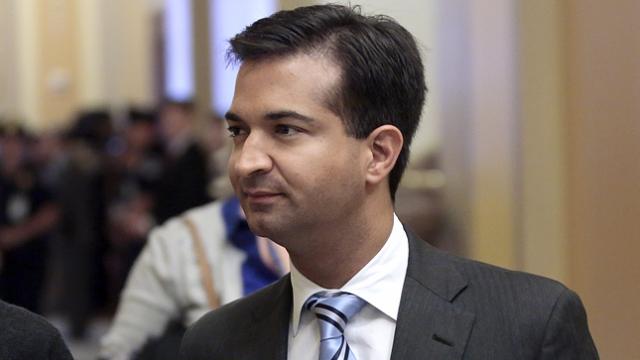 Outside groups have spent more than $37 million in Florida's 27 congressional races with almost half of that going into a single contest: the battle for Florida's 26th Congressional District in South Florida.
Democratic groups led by the Democratic Congressional Campaign Committee and the House Majority PAC have poured $11.3 million into trying to support Debbie Mucarsel-Powell and to oppose the re-election of Republican U.S. Rep. Carlos Curbelo in that South Florida district.
Republican groups and others, including a couple of nonpartisan groups such as the No Labels PAC, have countered with about $7.1 million to support Curbelo or attack Mucarsel-Powell, according to data posted through last week by the Federal Election Commission.
That makes the CD 26 race far and away the most expensive in Florida, at least from the standpoint of outside groups' spending.
In four other Florida congressional districts outside groups have spent millions of dollars. But combined, the outside money pouring into those four does not add up to the $18 million spent so far in CD 26. In Florida's 27th Congressional District, $4.3 million has been spent; in Florida's 6th Congressional District, $4.1 million; in Florida's 15th Congressional District, $3.8 million; in Florida's 18th Congressional District, $3.7 million.
After that, the outside money drops off quickly: $1.4 million in Florida's 16th Congressional District; $1.1 million in Florida's 7th Congressional District; $347,000 in Florida's 25th Congressional District; $299,000 in Florida's 19th Congressional District; and $161,000 in Florida's 17th Congressional District. In none of Florida's other 17 congressional others have outside groups combined to spend as much as $100,000 this year.
As with the outside spending seen pouring into Florida's U.S. Senate race this year, most of the independent money flowing into Florida is backing Democrats or attacking Republicans. To date, about $21.5 million of the money is backing the Democrats, and $16.5 million the Republicans in Florida's congressional races.
The DCCC is leading all outside groups in spending, pouring $10 million into Sunshine State. In addition to supporting Mucarsel-Powell, the DCCC has spent more than $1 million each in backing Kristen Carlson in CD 15 and Donna Shalala in CD 27, plus another $300,000 supporting Lauren Baer in CD 18.
The second-biggest outside spender in Florida also is a Democratic organization. The House Majority PAC has spent $5.3 million here. That includes $2.6 million supporting Mucarsel-Powell in CD 26, and between $500,000 and $1 million supporting Democrats in four other districts: Nancy Soderberg in Florida's 6th Congressional District; U.S. Rep. Stephanie Murphy in Florida's 7th Congressional District; Baer in CD 18; and Shalala in CD 27.
The two big Republican groups, the National Republican Congressional Committee and the Congressional Leadership Fund, have focused on three districts each. They've each spent about $5 million total in Florida.
The NRCC has spent $2.7 million supporting Curbelo's re-election in HD 26; $1.5 million supporting Maria Elvira Salazar in CD 27, and $812,000 supporting the re-election of U.S. Rep. Brian Mast in CD 18.
The Congressional Leadership Fund has spent $2.9 million supporting Curbelo in CD 26; $1.7 million supporting state Rep. Ross Spano's bid in CD 15, and $273,000 supporting Salazar in CD 27.
There also are several nonpartisan organizations that have weighed in big in Florida races. The No Labels Action committee, which supports centrist members of Congress, for example, has spent $153,000 supporting Murphy's Democratic re-election bid in CD 7, and another $437,000 supporting Curbelo's Republican re-election bid in CD 26.
The With Honor Fund, which supports the elections of veterans from both parties nationally, has backed two veteran candidates in Florida, though both are Republicans. It has provided Mast with $907,000 in campaign support in CD 18, and Michael Waltz with $1.2 million in support in CD 6.