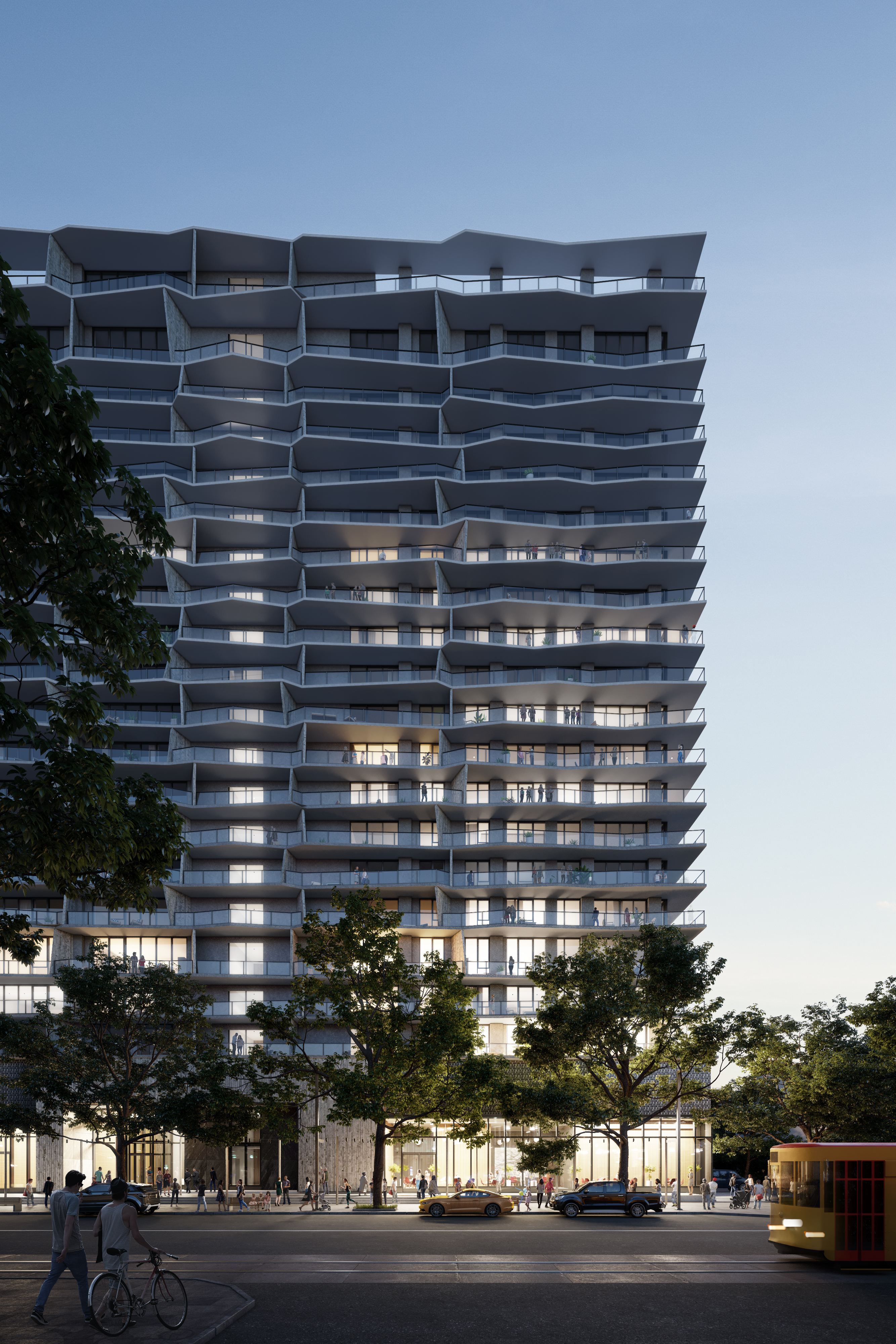 Strategic Property Partners will break ground on its dual-tower residential building Thursday at 9 a.m., the group announced Wednesday.
The buildings will house 420 rental units and 35,000 square-feet of ground-floor retail space at the intersection of Channelside Drive and Water Street.
"We are excited to begin construction on the first of many homes in the Water Street Tampa neighborhood, each providing an elevated lifestyle experience and opportunity to live along the waterfront in  downtown Tampa," said James Nozar, CEO of SPP.
"815 Water Street fills an important need in the neighborhood, providing a diverse array of rental homes and neighborhood retail amenities designed to foster residents' sense of wellbeing and connection to nature."
Strategic Property Partners is a Tampa-based firm run by Microsoft owner Bill Gates' Cascade investment and Tampa Bay Lightning owner Jeff Vinik.
The two towers will be 21 and 26 stories each with private apartment terraces. It's designed to maximize natural light to save on energy costs and encourage residents to interact with the outdoors.
Apartments will include views of the downtown Tampa skyline and Hillsborough Bay. Amenities include an outdoor pool, fitness center, community kitchen, bar and club lounge on the roof. SPP expects the building to open in late 2020.
"With building entrances on the Tampa Riverwalk and the tree-lined Water Street, residents will be adjacent to multiple pedestrian-friendly corridors activated by neighborhood shopping, dining and entertainment options, all within steps of their front door," Nozar said.
The towers are designed by Kohn Pedersen Fox Associates (KPF). The development is the architecture firm's first-ever project in Tampa and fifth in the state of Florida.
Cecconi Simone, an award-winning, Toronto-based interior design firm best known for its exquisite residential and hospitality design, has designed the interiors of 815 Water Street.

"815 Water Street will be distinguished by the level of intentionality that went into its design, from the diversity of homes, including large three-bedroom apartments offering wrap-around, floor-to-ceiling windows and balconies that are uncommon within the Tampa Bay market, to its pair of expansive rooftop amenity terraces overlooking the waterfront," said SPP Senior Vice President of Residential Development Rebecca Snyder.
"815 Water Street is truly mixed-use to the extent that while it is ultimately a residential offering, a focus on a strong ground-floor retail experience was a primary consideration, ensuring that it was interwoven into the fabric of the building and the Water Street Tampa neighborhood."
Water Street Tampa will be designed to incorporate walkability and green space for outdoor recreation. A 25,000-square-foot grocery store will open along Channelside Drive. SPP has not yet disclosed which grocer has been selected.
SPP expects more than 23,000 people will live, work or visit Water Street Tampa once it's complete. It will include 3,500 new residences including both for-sale condominiums and rental apartments.