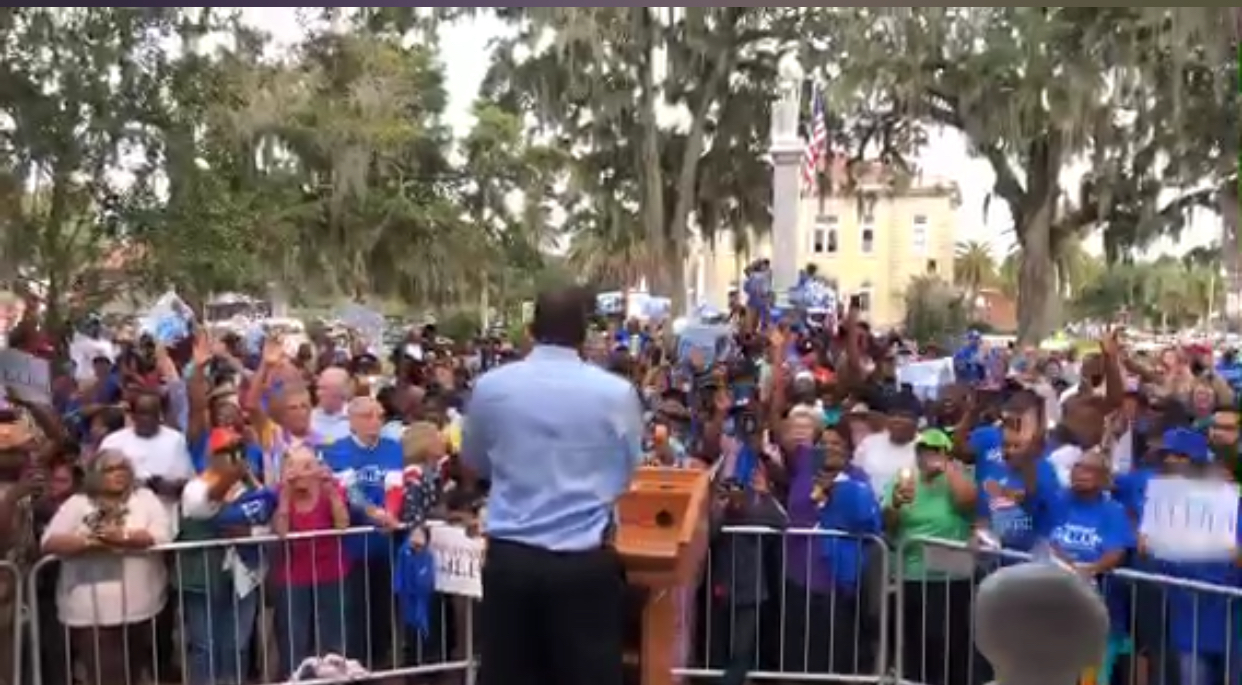 Democratic gubernatorial nominee Andrew Gillum has been motoring around North Florida, making closing arguments.
Gillum has been drawing huge crowds at most stops, and his visit to Madison County on Monday was no exception.
His remarks tend to cover much of the same ground from stop to stop; however, in Madison, Gillum's most compelling words were about second chances.
Speaking of Amendment 4, which would restore the rights of many reformed felons (except, say, rapists and murderers), Gillum was passionate advocating for a "second chance."
"You can't tell people to pull themselves up by the bootstraps, then erect every barrier," Gillum said, before pivoting to somewhat more cryptic territory.
"I don't want to be judged by my worst day," Gillum said, without adding detail as to what that worst day would be. "There are second chances in life."
Since getting the nomination, Republican Ron DeSantis has slammed Gillum for perceived ethical lapses regarding taking perks from lobbyists and undercover FBI agents investigating corruption in Tallahassee.
"You cannot accept a thousand dollar junket to Costa Rica, which he did not pay for, from a lobbyist doing business with the government," DeSantis has said. "That violates Florida law.
"What did he do after getting that? He turned around and gave the lobbyist exactly what that lobbyist wanted," DeSantis said. "To me, those are ill-begotten gains that he should not have had. And what he did, doing the favor for the lobbyist, is exactly how we don't want government to work."
Indeed, Gillum has struggled with answers to these questions.
This, from the Miami Herald: "Now folks are asking me to answer for which caterer does what? I've done more events than I could count.
"I couldn't tell you anything about a food venue or, quite frankly, whether somebody cooked it or somebody catered it. But that apparently is the new expectation," Gillum has lamented.