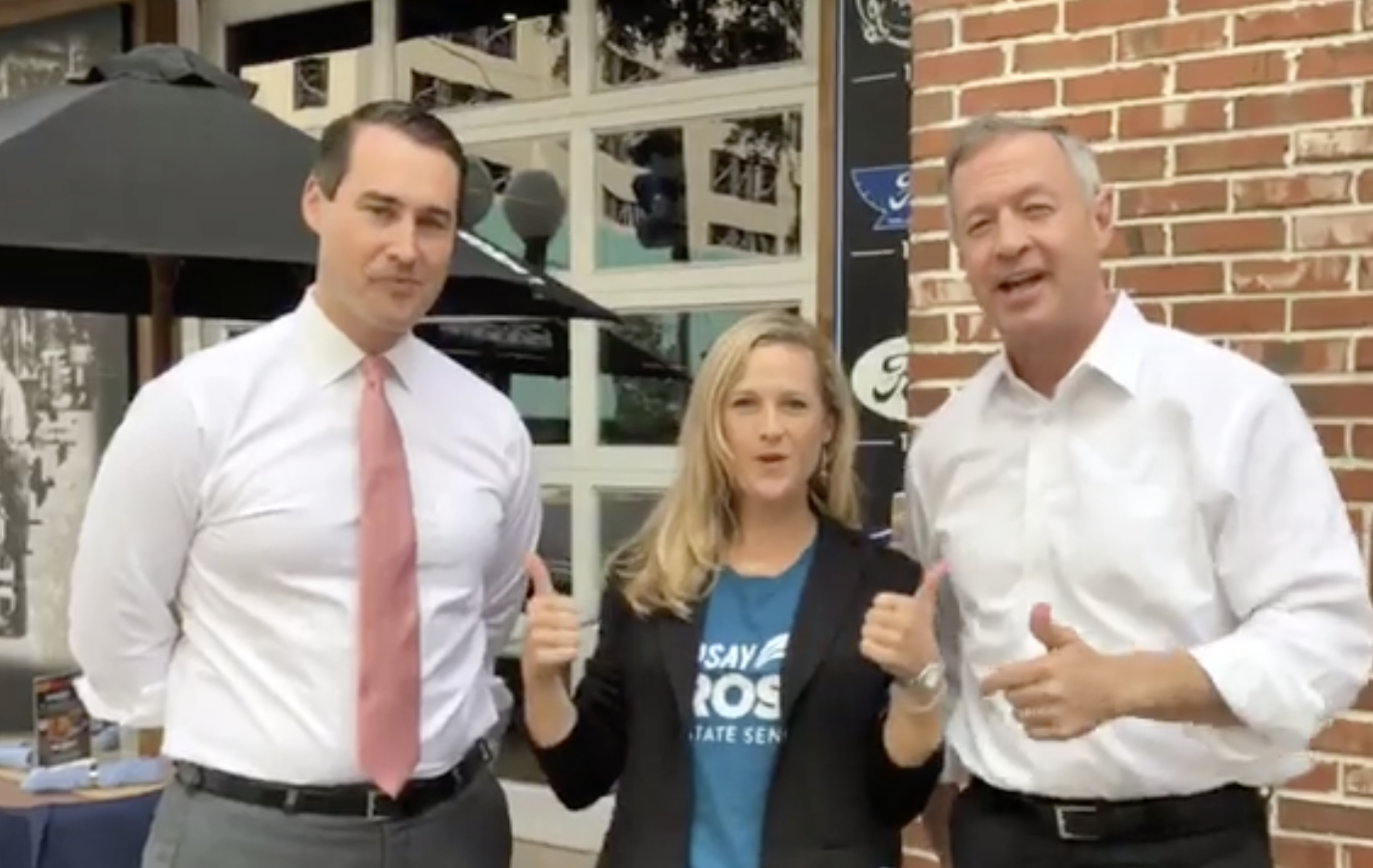 Senate candidate Lindsay Cross was up before the sun Monday prepping for her final day of campaigning before Election Day. She started the day at her St. Petersburg home on the patio for a "coffee chat" with voters.
"If you have already cast your ballot, thank you," Cross said, coffee mug in hand and cicadas chirping in the background. "If you haven't yet, what are you waiting for?"
Cross' Facebook video implored voters to support progressive ideals including gun reform, environmental protection, affordable healthcare and public education reform.
Later, Cross campaigned with Florida's Democratic Lieutenant Governor nominee Chris King and former Democratic presidential candidate Martin O'Malley.
In another video with the two, O'Malley tells Florida voters, "win back your state."
"All of these elections are so close. We need all of you to get to the polls. As I said earlier today, get a whole bus load," Cross said, standing between the two men. "Go and rent a van, bring all of your friends and family. Make sure you get to the polls. There is no excuse."
Cross is running an uphill battle against incumbent Republican Jeff Brandes for the Pinellas Senate District 24 that includes parts of St. Pete.
"What I've told people all across the state of Florida, don't just elect Andrew Gillum and Chris King, but send some great state senators to Tallahassee," King said. "Lindsay represents that kind of choice for Tampa Bay and over here in St. Pete."
Cross has a huge funding disadvantage against Brandes. He's raised more than $1.5 million in his campaign to keep his district red. Cross has raised about $208,000.
Republicans nationwide are typically out-raising their Democratic challengers, but Cross' disadvantage is even deeper because she entered the race late after former candidate Carrie Pilon bowed out of the race.
Still, Cross isn't backing down despite being the underdog. She's been campaigning full-time, seven days a week for weeks and is using social media as a cheap campaigning arm.
Her ads have run on platforms like Netflix, Hulu and Pandora that are less costly than traditional media buys. That strategy also targets younger voters who are more likely to consume media on streaming platforms than on cable television or radio.
Cross ended her video with O'Malley and King saying she was looking forward to popping the champagne Tuesday night at her election night party at the Getaway.  
Brandes and his supporters have fired back at her campaign platform, tying it to progressive all stars like Bernie Sanders and Elizabeth Warren and, now, Gillum. Those efforts included, direct mail, television ads and a website called "Liberal Lindsay Cross."