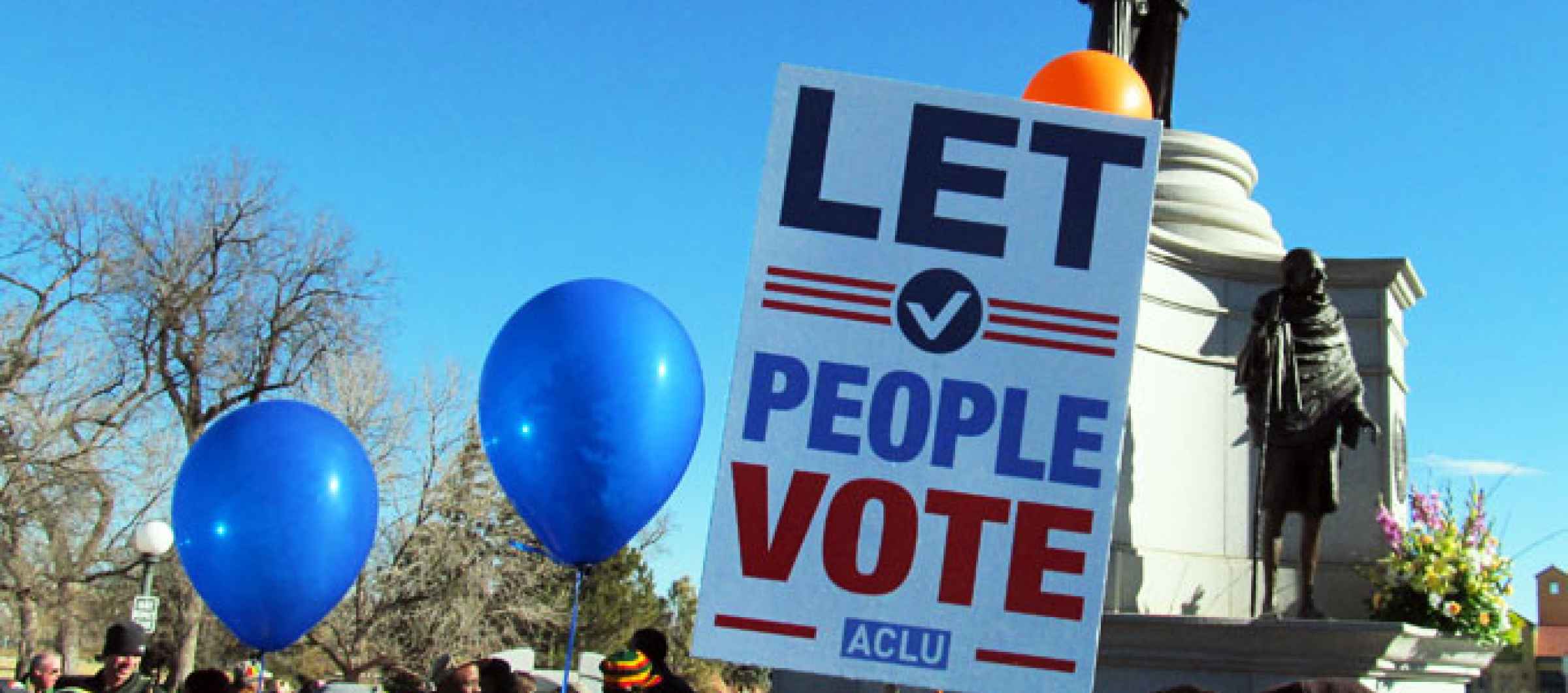 Floridians have passed Amendment 4, which provides for the automatic restoration of voting rights to nonviolent felons who've completed their sentences.
The margin of victory as of 9 p.m. Tuesday was 64 percent-36 percent, with at least 60 percent needed to pass.
Currently, Florida is one of just three states with a "lifetime voting ban for people with felony convictions," according to the Brennan Center for Justice at New York University School of Law. 
The Center estimates Florida's disenfranchised felon population exceeds 1.6 million.
Amendment 4 will apply to felons who have completed all aspects of their sentence, including probation and compensating victims, if required.
It does not apply to those convicted of murder or felony sexual offenses. The Governor and Cabinet will continue to review those on a case-by-case basis. 
Notably, Amendment 4 was one of just two statewide measures to be placed on the 2018 ballot through citizen initiatives. It reached the required signature threshold — 766,200 — in January.
In the following months, groups like Floridians for a Fair Democracy, Second Chances and the Florida Restoration of Rights Coalition would wage an enormous outreach effort, including several statewide television spots.
Before Tuesday, Floridians for a Fair Democracy spent $19.3 million in the Sunshine State, according to the state Division of Elections.
The issue of race suffuses Florida's disenfranchisement policy.
The practice, which dates back more than 150 years, was likened to Jim Crow-era policies, which describe post-Civil War laws passed with the goal of segregation.
The New York Times reported in 2016 that more than 20 percent of African-American men in Florida were ineligible to vote because of disenfranchisement.
It's because of these tensions in the backdrop that news of the movement was covered nationally, drawing celebrity endorsements and support from high-profile commentators.
As well, Amendment 4 brought large and influential groups together from both sides the political aisle, like the ACLU and the Koch network.
Currently, Florida felon who have completed their sentence can restore their voting rights through the state's clemency process involving the Governor and three Cabinet members.
That process, however, was deemed unconstitutional in February by U.S. District Court Judge Mark Walker. In March, Walker followed up by ordering the Executive Clemency Board to devise a new method for restoring voting rights.
But in April, a U.S. Circuit Court of Appeals granted Gov. Rick Scott and the Cabinet a stay for Walker's mandated deadline, meaning no immediate changes would come to Florida's clemency system. It was considered a win for the state's clemency process.
Now, that will no longer shape the narrative of felon rights in Florida.