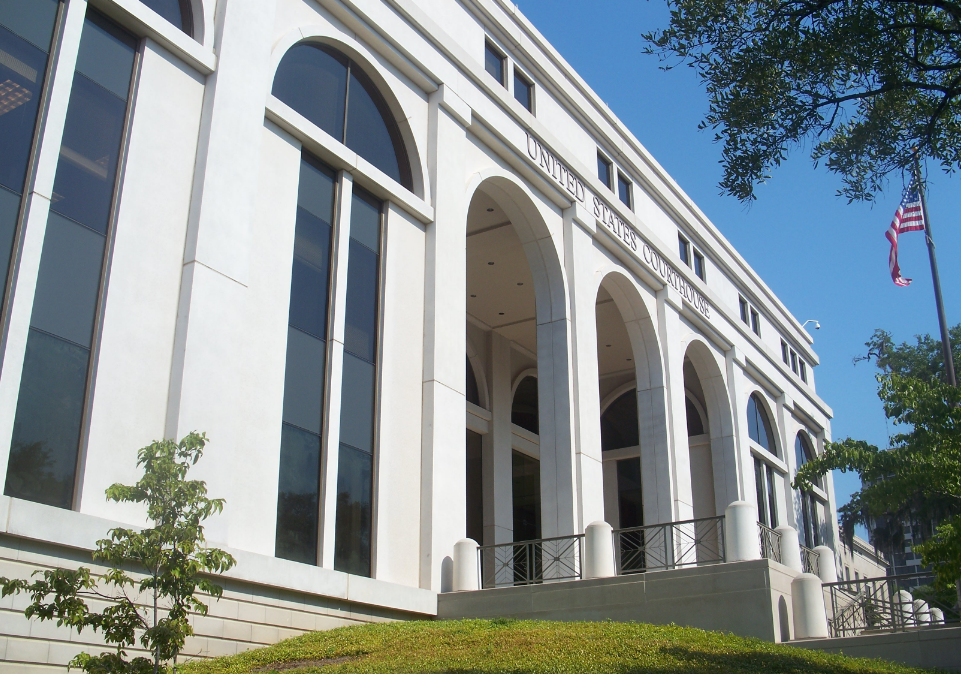 A federal judge says he will subpoena Leon County Supervisor of Elections Mark Earley to testify at this Wednesday's hearing in Democratic U.S. Sen. Bill Nelson's lawsuit to count votes on provisional and mail ballots invalidated because of mismatched signatures.
"This court will elicit testimony from Mr. Earley to provide an example of one process a county supervisor of elections and county canvassing board use to determine whether a provisional or vote-by-mail ballot should be rejected for a signature mismatch," Chief U.S. District Judge Mark Walker wrote in a procedural order entered Sunday night.
As of the first unofficial returns on Saturday, Nelson was behind 12,562 votes to Republican challenger Rick Scott — the state's term-limited Governor — out of nearly 8.2 million cast. That margin of victory is within the 0.5 percent needed to trigger a statewide mandatory machine recount, which many counties began over the weekend.

"This court has done the same in the past and anticipates covering similar ground with Mr. Earley as it did in 2016 with the prior Leon County Supervisor of Elections, Mr. Ion Sancho," he added.
That refers to a case resulting in his ordering that Florida voters be notified before Election Day and given a chance to prove who they are if their signatures on a vote-by-mail ballot did not match their voter registration forms.
As counties are starting or already in the middle of a mandated machine recount, Nelson's federal lawsuit wants such mismatched signatures ballots to be counted.
Following Walker's ruling, lawmakers passed and Gov. Scott signed into law a measure that lets voters "complete and submit an affidavit in order to cure (a) vote-by-mail ballot until 5 p.m. on the day before the election."
But Nelson's complaint against the state argues that rejecting ballots for mismatched signatures in the first place is unconstitutional.
That's because it disenfranchises voters through a "demonstrably standardless, inconsistent, and unreliable signature matching process that has been shown to result in the disproportionate rejection of (vote-by-mail) and provisional ballots cast by ethnic and racial minorities, as well as young, first-time voters."
Walker also directed Maria Matthews, director of the state's Division of Elections, to be "prepared to discuss" several issues at the hearing:
— "Figures regarding the number of provisional and vote-by-mail ballots that have been rejected in the 2018 General Election for having a mismatched signature, by county.
 — "Any guidance the Division of Elections provides to county supervisors of elections and county canvassing boards to use to determine whether a provisional or vote-by-mail ballot should be rejected for a signature mismatch.
— "Whether provisional or vote-by-mail ballots that have been rejected in the 2018 General Election for a signature mismatch have been segregated and thus are easily accessible."
Walker also asked lawyers to argue whether a state law that "provides electors and candidates a mechanism to challenge ballots as allegedly illegal—but does not provide electors and candidates an opportunity to challenge rejected ballots as legal—violates the First and/or Fourteenth Amendments."
"This order expresses no view on the ultimate issues to be decided, instead simply provides notice so that each side may be heard and prepared," Walker wrote. 
The hearing will be in Tallahassee's federal courthouse at 1 p.m. Wednesday, the day before counties must turn in results of machine recounts to the state.
The previous judge assigned the suit, Senior U.S. District Judge Robert Hinkle, took himself off the case because his "brother is a party to a lawsuit involving (Gov. Scott)."
Walker, an appointee of President Barack Obama, earlier this year became chief judge of the U.S. District Court for the Northern District of Florida, which includes the Panhandle and Big Bend.
Walker has a history of ruling against the state on voting rights: Besides his 2016 injunction on ballot signatures, earlier this year he told state officials to overhaul Florida's process of restoring felons' voting rights, a move later reversed by a federal appeals court.
And he granted a preliminary injunction in a federal lawsuit over the state's prohibition on early voting at college and university campuses.