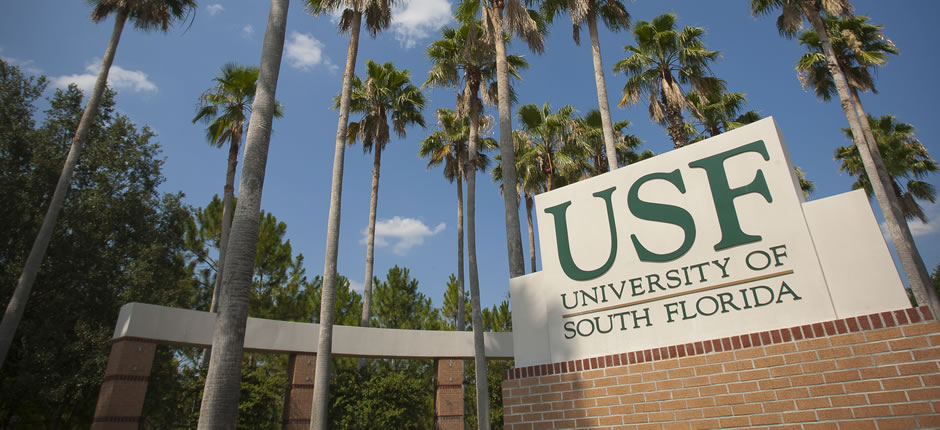 The University of South Florida is joining a national effort to increase college access and boodt by hundreds of thousands the numbers of degrees awarded by the year 2025.
USF will be part of a group of 130 public universities working together to close the achievement gap between minority, low-income students and their non-minority peers.
Participating institutions will work in clusters of up to 12 institutions to implement innovative and effective practices to advance student success on college campuses. Collectively, the institutions enroll three million students, including one million students who receive Pell Grants, tuition assistance for low-income students.
The Association of Public and Land-grant Universities (APLU) is organizing the collaborative effort called Powered by Publics: Scaling Student Success.  
It's the largest ever collaborative effort addressing college access, equity and educational attainment, according to APLU.
As part of the partnership, universities will share data highlighting progress so non-participating schools can reap the benefits of their work.
"At USF, we are driven by our desire to make a difference in the lives of our students, our communities and society at large," said USF System President Judy Genshaft.
"Our institutional focus on student success has been central to these efforts, and we're proud to be at forefront of developing positive changes on a national level. I'm confident this new APLU collaboration will help us make an even bigger impact, as well as build important new connections with our peers around the country."
USF has emerged as a national leader in student success, particularly by reducing the achievement gap. The school eradicated its achievement gap among both low-income and minority students and increased its overall six-year graduation rate from 51 percent to 71 percent.
Its efforts earned the school the Foundation for Student Success' honor of serving as a mentor to three other universities to help others reduce achievement gaps and increase graduation rates.
USF will join the coalition's eastern cluster including Stony Brook University, Temple University, University at Buffalo, University of Connecticut, University of Delaware, University of Maryland-Baltimore County, University of Missouri-Columbia and the University of Vermont.
"Over the past few years, we've witnessed a real and growing enthusiasm among public university leaders to advance college completion nationally," said APLU President Peter McPherson.
"We have to seize the moment and mobilize institutions to improve not just college access, but also equity in student outcomes and the number of students who earn degrees. That's what Powered by Publics is all about and why we're thrilled to work with our member institutions toward such an important national goal."
Participating schools were chosen to create a diversity of enrollment, student demographics, regional workforce needs and selectivity so results could cater to needs of all types of schools.
In addition to its success with student achievement and graduation rates, USF also earned preeminent status this year – a statewide classification based on 12 high-performing benchmarks. Only the University of Florida and Florida State University share that title.