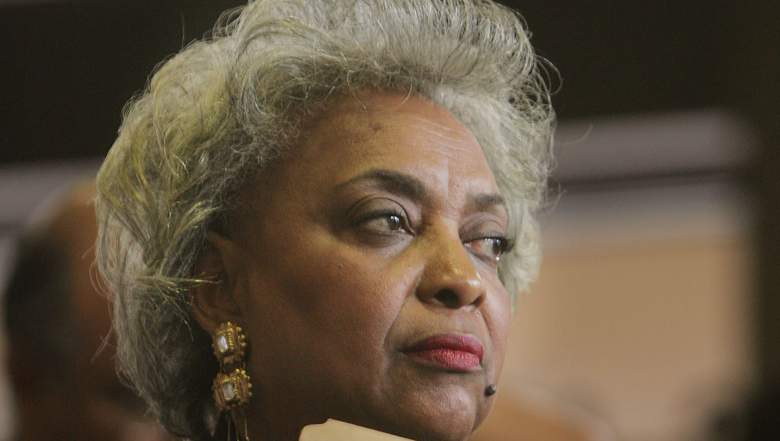 Controversial Broward County Supervisor of Elections Brenda Snipes is hinting she may step aside instead of run for re-election in 2020.
Snipes has held the position leading the county Supervisor of Elections office since 2003, when she was appointed by Republican Gov. Jeb Bush.
She has gone on to win re-election several times since, running as a Democrat. But speaking to reporters Tuesday, Snipes hinted that it may be "time to move on."
Asked whether she would seek re-election in 2020, Snipes said, "I'll just check with my family."
While she didn't say one way or the other what she would decide, Snipes' tenure has often been the focus of controversy, including in the aftermath of this year's midterm elections.
The county has faced heavy criticism for its placement of the U.S. Senate race on the ballot.
The contest was located underneath the ballot instructions, prompting worry that many voters may have skipped the race, thinking it was part of those instructions. Analyses have shown this may have cost U.S. Sen. Bill Nelson thousands of votes in a race he's currently losing by less than 13,000. That race is currently undergoing a recount.
Snipes' office has also been ripped for its delays in counting votes. It also was ordered by a judge to turn over vote counts to the Rick Scott campaign in compliance with Florida law.
That's not the first time Snipes' office has been reprimanded by a judge. Earlier this year, a judge ordered the Department of State to send election monitors down to Broward County to watch this year's elections.
That ruling came after Snipes office was found to have preemptively destroyed ballots from the 2016 contest in Florida's 22nd Congressional District.
Broward County began its recounts of eligible races on Tuesday morning. The deadline to complete those recounts is Thursday at 3 p.m.
Snipes expressed confidence Tuesday the county would meet that deadline.