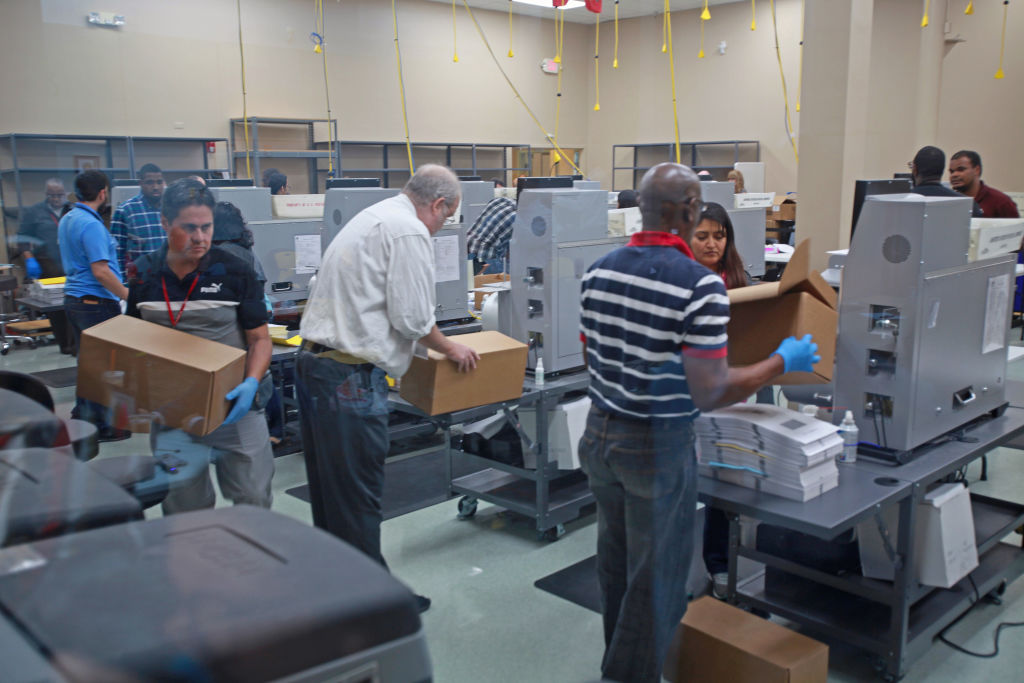 Palm Beach County Supervisor of Elections Susan Bucher has missed the deadline to complete several machine recounts following last week's midterm elections.
The state's deadline to submit machine recount totals was Thursday at 3 p.m.
A bit confusingly, county officials are still allowed to continue the machine recount.
However, the numbers determining whether a race will go on to a hand recount are locked in as of 3 p.m. Races within 0.25 percentage points following a machine recount are recounted by hand, per Florida law.
Palm Beach is facing recounts in four races. In addition to the statewide races of U.S. Senate, Governor and Agriculture Commissioner, the county's House District 89 is also within recount range.
But Bucher has been warning that the county would not be able to meet the deadline since shortly after the recount began.
Part of the problem is that the county's voting machines are old and can only recount one race at a time. That means the four recounts in the area cannot be done concurrently.
On top of that, the county's machines overheated Tuesday night, setting the process back even further.
Bucher's office had been conducting the recount in the order the races appeared on the ballot. That is, they planned to complete the U.S. Senate recount first, followed by the Governor's race, the Agriculture Commissioner contest, and then finishing with the HD 89 race.
But the county failed to even complete the U.S. Senate recount by Thursday's deadline. Litigation had been filed to have the deadline extended.
The recount deadline isn't the only election issue being dealt with in the courts. Republican U.S. Senate candidate Rick Scott has been active in suing Broward and Palm Beach Counties for more information regarding their respective recount efforts.
And early Thursday, U.S. Sen. Bill Nelson's team won a ruling to give voters extra time to cure ballots that were rejected due to mismatched signatures.
Former U.S. Rep. Patrick Murphy has tweeted that his vote was one of those rejected. He said Thursday he would take advantage of the judge's ruling to show his signature on his vote-by-mail ballot was valid.