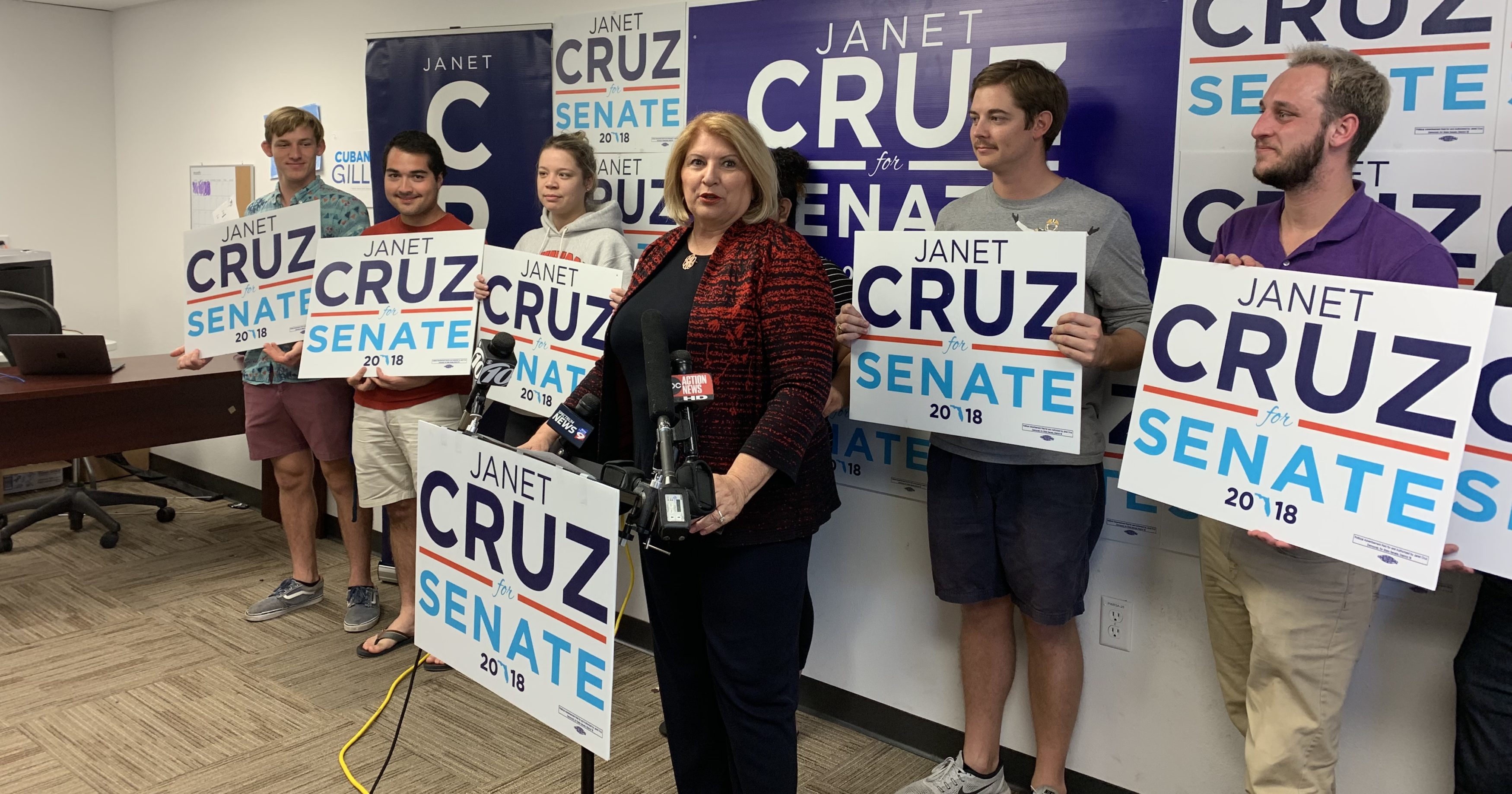 Senate District 18 presumptive winner Janet Cruz is again declaring victory in her bid to unseat incumbent Republican Dana Young.
After a manual recount conducted in Hillsborough County, Cruz — who was last the House Democratic Leader — maintains a 382-vote lead over Young, according to the Florida Democratic Legislative Campaign Committee.
Cruz's victory is not official until election results are certified. The Hillsborough County Supervisor of Elections will certify election results Sunday at noon.
Technically, more votes could still come in for either candidate. The office can accept signature cures on ballots that were tossed because the signatures didn't match that on file until Saturday at 5 p.m. Still, that's unlikely to yield enough votes to sway the election.
"I am happy to finally call my colleague, 'Senator-elect Cruz,' " said Sen. Audrey Gibson, the chamber's Democratic Leader-designate.

"We always knew Janet would be a fine addition, and the voters thought so too by electing her," she added. "It's finally real now that the votes have been confirmed."
Hillsborough County's SD 18, which encompasses portions of Tampa, and was one of the seats targeted for a Democratic pickup. The campaign was a heated one, with each candidate hurling accusations at the other.
The Young campaign pressed hard against Cruz over allegations that she did not live in the House District she formerly represented, and over a property tax snafu in which Cruz claimed a homestead exemption on two properties.
Cruz rectified the issue and paid back the tax, plus interest.
Ultimately, Cruz was able to overcome the constant barrage of negative attacks against her and, on election night, walked away with a razor-thin margin in her favor. Since then, that lead has continued to hold.
She officially declared victory the day after the election.
"I am honored to serve the people of Hillsborough County in the Senate and I want to extend my sincere gratitude to Leader Designate Gibson for her support," Cruz said.
"Senate Democrats have been on the front lines of the battles for a stronger public education system, common sense gun safety reforms, and expanding access to health care to every Floridian. I look forward to standing united with our caucus as we continue the fight for these values on behalf of working families throughout our state."