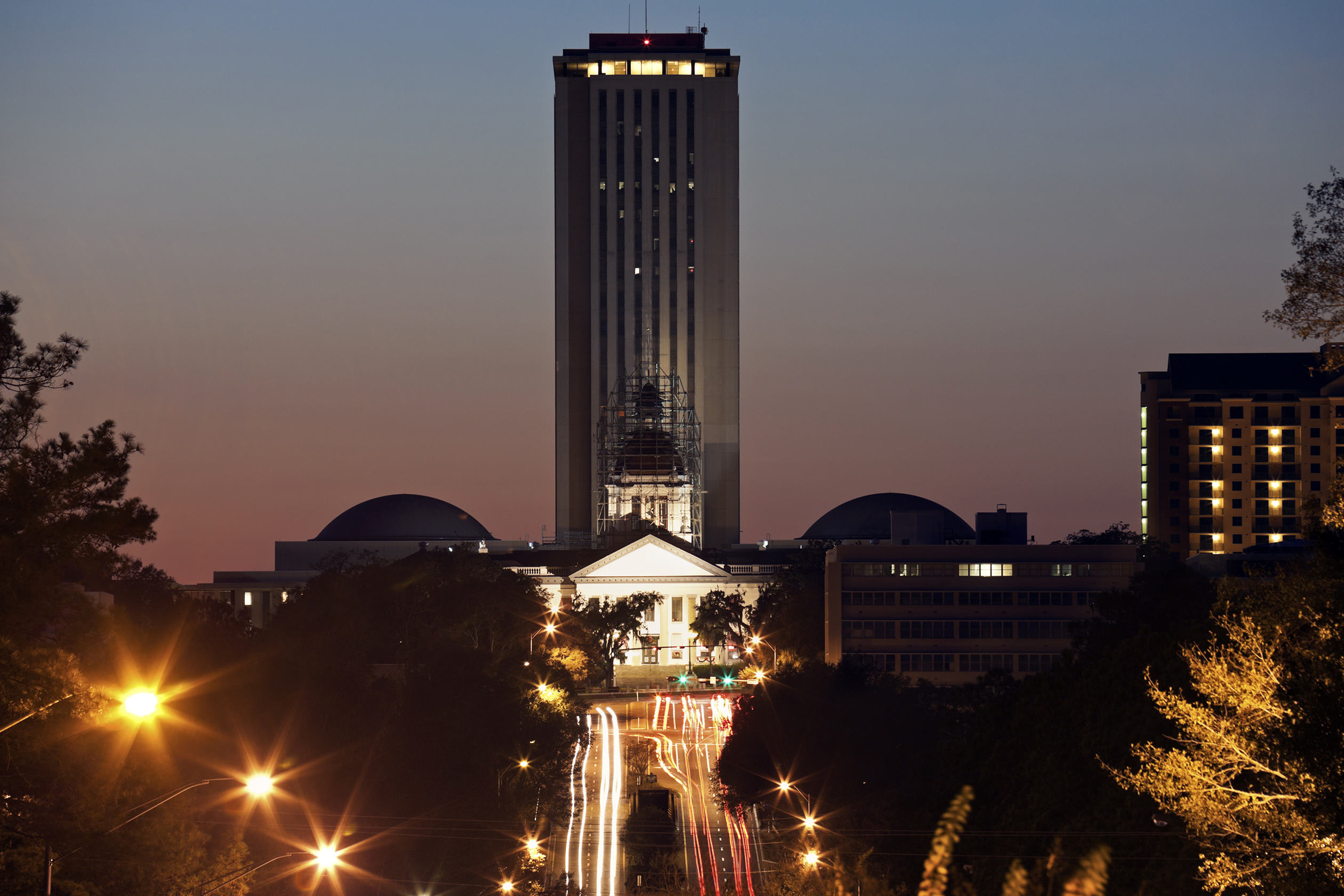 December 12 will mark twenty years since the passing of Florida's former Democratic U.S. Senator and Governor Lawton Chiles.
Yet, still to this day, the mark left on Sunshine State politics is very visible.
Most Democrats will tell you he's the best governor in modern Florida history. And Republicans aren't quick to dispute.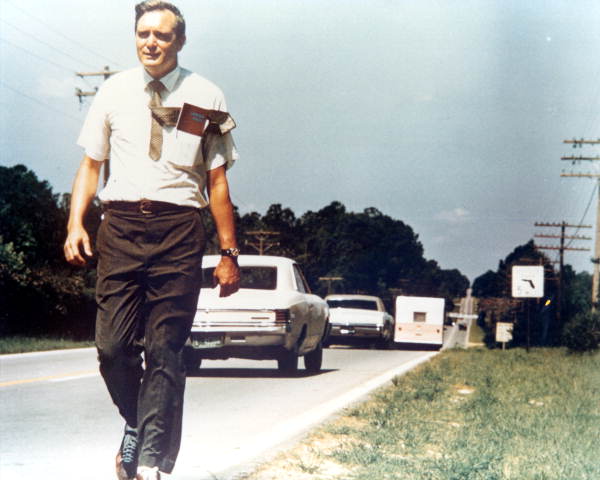 Supporters, staffers, successors and opponents are celebrating Chiles' legacy this weekend at the Chiles Jubilee — the first-ever reunion of his close friends, family and colleagues.
Tampa Mayor Bob Buckhorn is delivering welcome remarks this morning at the Epicurean Hotel in Tampa. Former Florida U.S. Sen. and Gov. Bob Graham is the featured keynote luncheon speaker.
A series of other events are scheduled, including a panel discussion on the state's crusade against Big Tobacco, featuring former Attorney General Bob Butterworth. Those in attendance will have a chance to share their favorite memory of Chiles following an evening reception.
Chiles is known notably for his unique campaign strategies and his flashy, southern command of language.
To boost his name recognition during his 1970 bid for the Senate, Chiles embarked on a 1,003-mile, 91-day walk across Florida from Pensacola to Key West.
During a 1994 debate with former Republican Gov. Jeb Bush, who will deliver remarks at today's reunion via video, Chiles — in response to being branded an "old liberal" — notably quipped: "The old he-coon walks just before the light of day."
Coming up, the usual assortment of tidbits, leftovers and not-ready-for-prime-time moments by Danny McAuliffe, Drew Wilson, Jim Rosica, and Peter Schorsch.
But first, the "Takeaway 5" — the Top 5 stories from the week that was:
Take 5
Recount confirms DeSantis victory — With little change in overall margins following Florida's state-ordered machine recount, Republican Ron DeSantis again declared victory in Florida's race for Governor. The win was just 0.4 percent, a spread of 33,652 votes. DeSantis described the results as "clear and unambiguous" in a statement following the recount. DeSantis invited his opponent, Democrat Andrew Gillum, to a summit to discuss bipartisan observations made on the campaign trail. "We have both traveled the state and met Floridians from all walks of life," DeSantis said. "Sharing these experiences will, I believe, help us unite our state and build toward unity on behalf of the people of Florida."
Agriculture Commissioner race in limbo — Following the completion of the machine recount of the Agriculture Commissioner race on Thursday, Democrat Nikki Fried led Republican Matt Caldwell by 5,307 votes, a slightly narrower lead than the 5,326-vote gap reported in the initial tabulation of the race. A manual recount of the race is underway. It's the only race for Cabinet that will require further consideration. Republican Ashley Moody, a former Hillsborough County Circuit Court judge, will replace term-limited Pam Bondi in January. Moody defeated her Democratic opponent, Sean Shaw, by six points. Republican Jimmy Patronis will continue to serve as the state's Chief Financial Officer. He was appointed to the post last year when former CFO Jeff Atwater resigned to take a job as CFO of Florida Atlantic University. Patronis defeated his Democratic opponent Jeremy Ring by three points.
Judge reschedules Senate discrimination hearing — U.S. District Court Judge Robert Hinkle has rescheduled oral arguments for Nov. 30 in a case filed by the Florida Senate after allegations by a legislative aide that she was a victim of sexual harassment and retaliation. The arguments had originally been scheduled for Nov. 8 but were canceled, reports the News Service of Florida. The Senate is seeking to halt the EEOC investigation. Earlier this month, lawyers for the Senate wrote "the ongoing EEOC action violates the Florida Senate's sovereign and constitutional rights," including "violat(ing) the Senate's sovereign immunity." Rachel Perrin Rogers, a chief assistant to Senate Republican Leader and future Senate President Wilton Simpson, filed the complaint with the EEOC alleging in part that she faced retaliation for sexual harassment claims.
Incoming Speaker names top aide — Carol Gormley, a health care policy expert and veteran legislative staffer, incoming House Speaker Jose Oliva. Gormley has worked as a legislative staffer for former Gov. Jeb Bush and U.S. Sen. Marco Rubio. Before being elected to the Senate, Rubio had served a stint as Speaker of the Florida House. In 2012, Gormley worked in the state Senate as a senior policy adviser to then-Senate President Don Gaetz. More recently, she was a senior policy staffer to immediate past House Speaker Richard Corcoran.
Senate starts filling out leadership — State Senate President-elect Bill Galvano, a Bradenton Republican, on Wednesday announced his selection of Sen. David Simmons as Senate President Pro Tempore, the upper chamber's second-in-command post. Simmons, a Longwood Republican, is a longtime state lawmaker, having served an eight-year stint in the state House before being elected to the Senate in 2010. "We have all seen David's unmatched work ethic and tireless determination to fiercely advocate for the issues and causes he supports," said Galvano. The Senate is expected to approve Simmons' appointment on Tuesday, when the chamber meets for Organizational Session. Incoming House Speaker Jose Oliva announced his leadership team last week, along with committee assignments.
Putnam criticizes new trade proposal
Florida Agriculture Commissioner Adam Putnam is criticizing some of the new trade terms proposed between the United States-Mexico-Canada Agreement, or USMCA.
The term-limited Republican Cabinet member delivered remarks to members of the U.S. International Trade Commission on the USMCA this week, declaring it "anything but a fair and level playing field for Florida's producers."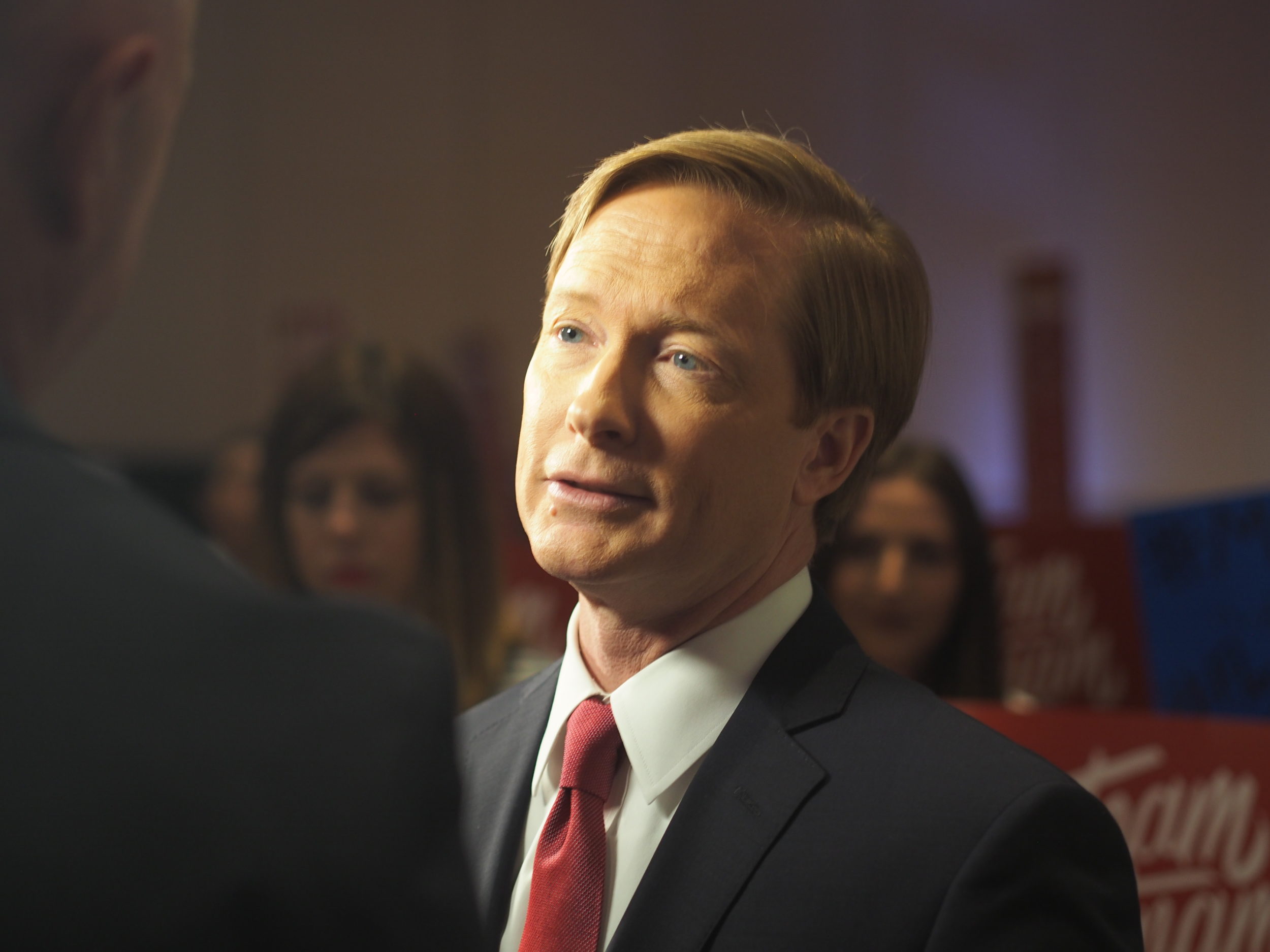 The USMCA is expected to serve as President Donald Trump's replacement to NAFTA.
Putnam told commissioners that specialty agricultural products are "unfairly subsidized and are pouring into the U.S. market in high volumes at prices significantly below the cost of production, resulting in negative repercussions on U.S. producers and causing disproportionate economic injury to Florida's specialty crop industry."
He added: "Our department, Florida's Congressional delegation and industry groups have fought hard to protect our specialty crop industry since the inception of NAFTA, and we will continue to do so as this new agreement moves forward."
DEO highlights apprenticeships
Both job seekers and employers stand to reap enormous benefits from apprenticeships, according to the Department of Economic Opportunity.
"Apprenticeships help Florida's employers recruit and keep the talent they need to remain competitive," DEO Executive Director Cissy Proctor said this week in news release noting National Apprenticeship Week.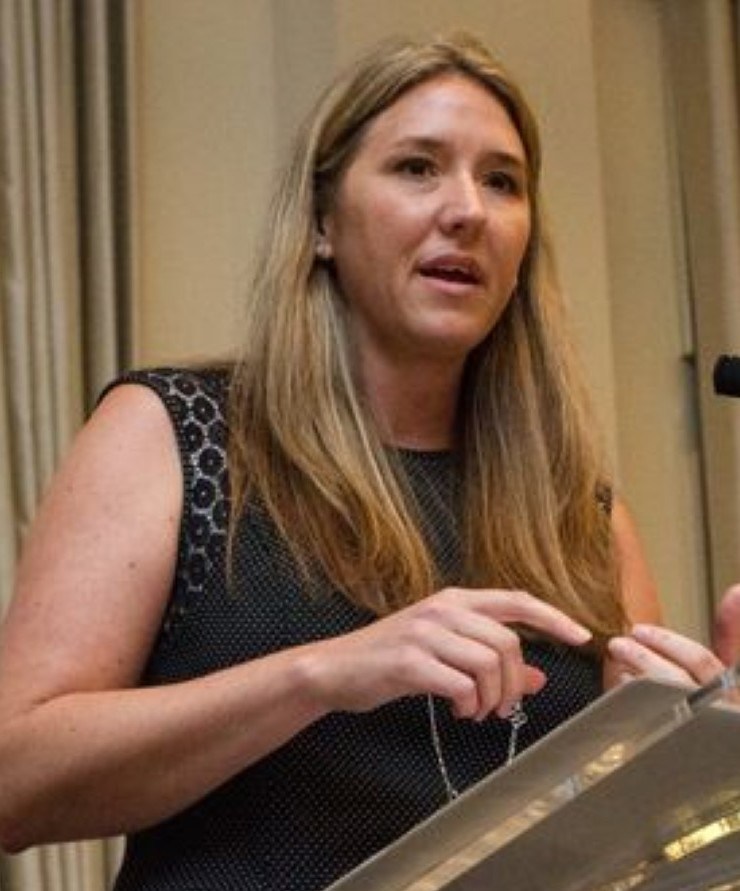 Getting an early jump on skills training helps novice job seekers gain hands-on experience in prospective fields. It can also help with finances, as apprenticeships are typically accompanied by wages and can reduce or replace student debt.
The DEO in partnership with the Department of Education and CareerSource Florida recently secured the national Apprenticeship USA grant to help build out early skills-based training programs in the Sunshine State.
"We are proud that Florida's public education system offers students of all ages and backgrounds pathways to reach their academic and career goals," said Education Commissioner Pam Stewart.
Instagram of the Week
The week in appointments
Juvenile Justice and Delinquency Prevention State Advisory Group
Alyssa Beck, 23, of Jacksonville, is an advocacy specialist with the Delores Barr Weaver Policy Center.
Kevin Higgins II, of Riviera Beach, is a former security specialist with PSC Security Services.
Both are appointed for terms that end at the pleasure of the Governor.
Children's Trust Governing Board of Miami-Dade County
Marissa Leichter, 41, of North Bay Village, is a program manager with the Florida Foster Care Review. Her term is through March 17, 2020.
Tiombe Bisa Dunn, 44, of Miami, is a psychologist with the School Board of Miami-Dade County. She is reappointed for a term through March 17, 2022.

Sanford Bohrer, 70, of Pinecrest, is a partner with Holland and Knight, LLP. He succeeds Miguel Balsera and is appointed for a term through March 17, 2019.

Nicole Gomez, 34, of Miami Beach, is an associate with LSN Partners, LLC. She is appointed for a term through March 17, 2021.

Richard Dunn Jr., 57, of Miami, is a senior pastor with the Faith Community Baptist Church. He succeeds Maria Alonso and is appointed for a term through March 17, 2019.

Lourdes Gimenez, 63, of Miami, is a former administrative director with Miami-Dade County Public Schools. She succeeds Lileana De Moya and is appointed for a term through March 17, 2022.

Constance Collins, 60, of Surfside, is the President and Founder of Lotus House Women's Shelter. She is appointed for a term through March 17, 2021.
OIR's Murphy wins top honor
One of the insurance field's highest honors has gone to Susanne Murphy, deputy commissioner for property and casualty in the Florida Office of Insurance Regulation.
That's the National Association of Insurance Commissioners' Robert Dineen Award for outstanding service and contributions to the state regulation of insurance. She shared the honor with Mel Anderson, a deputy commissioner in Arkansas.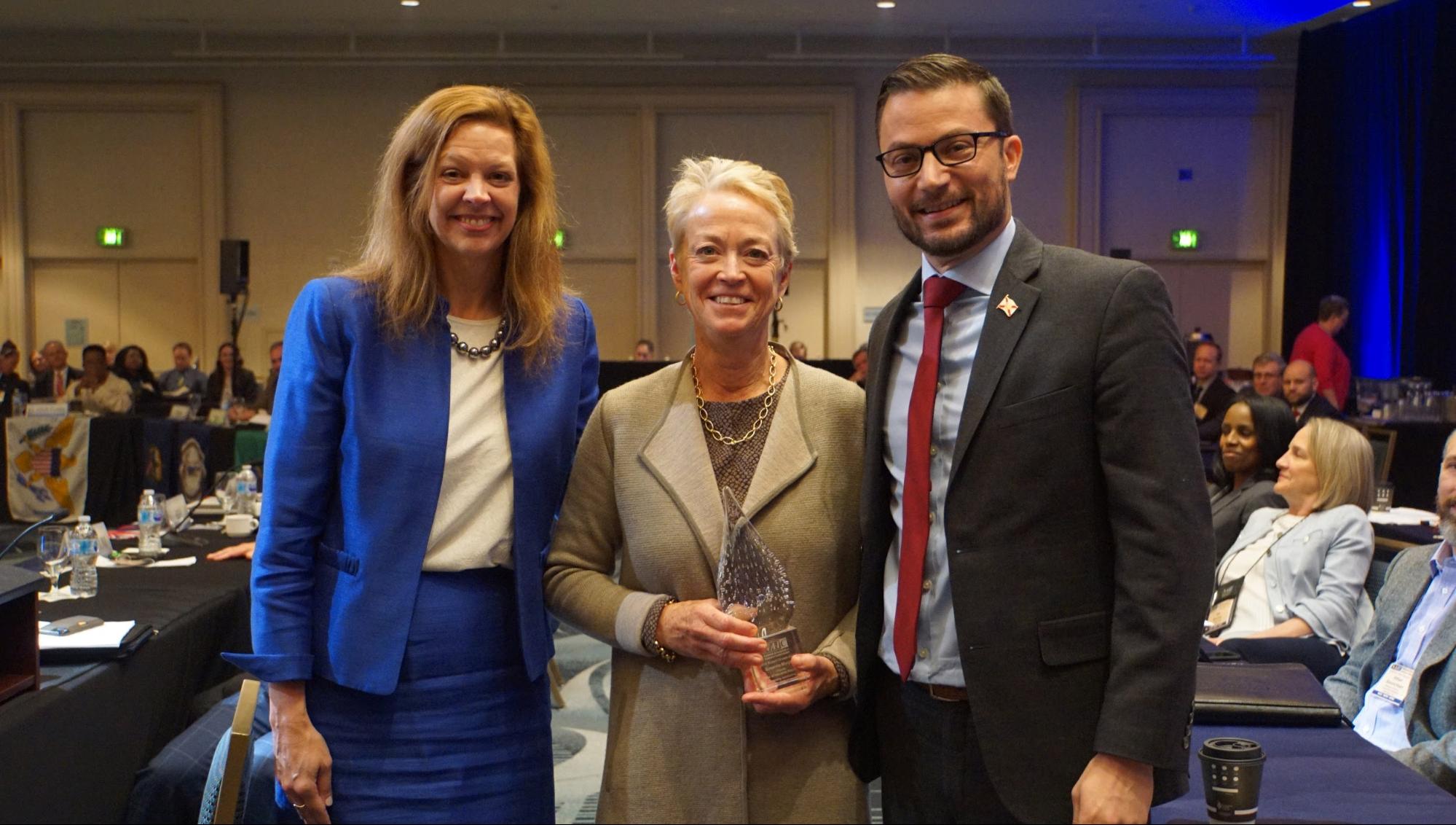 Murphy was cited for her advocacy for expansion of the private flood insurance market in Florida and elsewhere, and for helping to lead the state's recovery from the hurricanes that have hit in recent years. She's also known as an authority on insurer solvency.
"I cannot be more proud of Susanne and her recent recognition as being acknowledged at the national level for such a prestigious award is quite an achievement.," Insurance Commissioner David Altmaier said. "Susanne Murphy is a prominent player in our nation's insurance arena, and we are extremely fortunate to have her expertise here in the Sunshine State."
Irma claims still stack up
Insurance claims arising from Hurricane Irma have surpassed the 1 million threshold, and they're worth more than $11 billion.
The actual numbers as of Wednesday were 1,002,821 claims, valued at $11,082,199,367. Some 92.4 percent had been resolved.
By far, the largest number of claims came from Miami-Dade County, at 128,661, followed by Collier at 95,273, Broward at 84,042, and Lee at 84,032.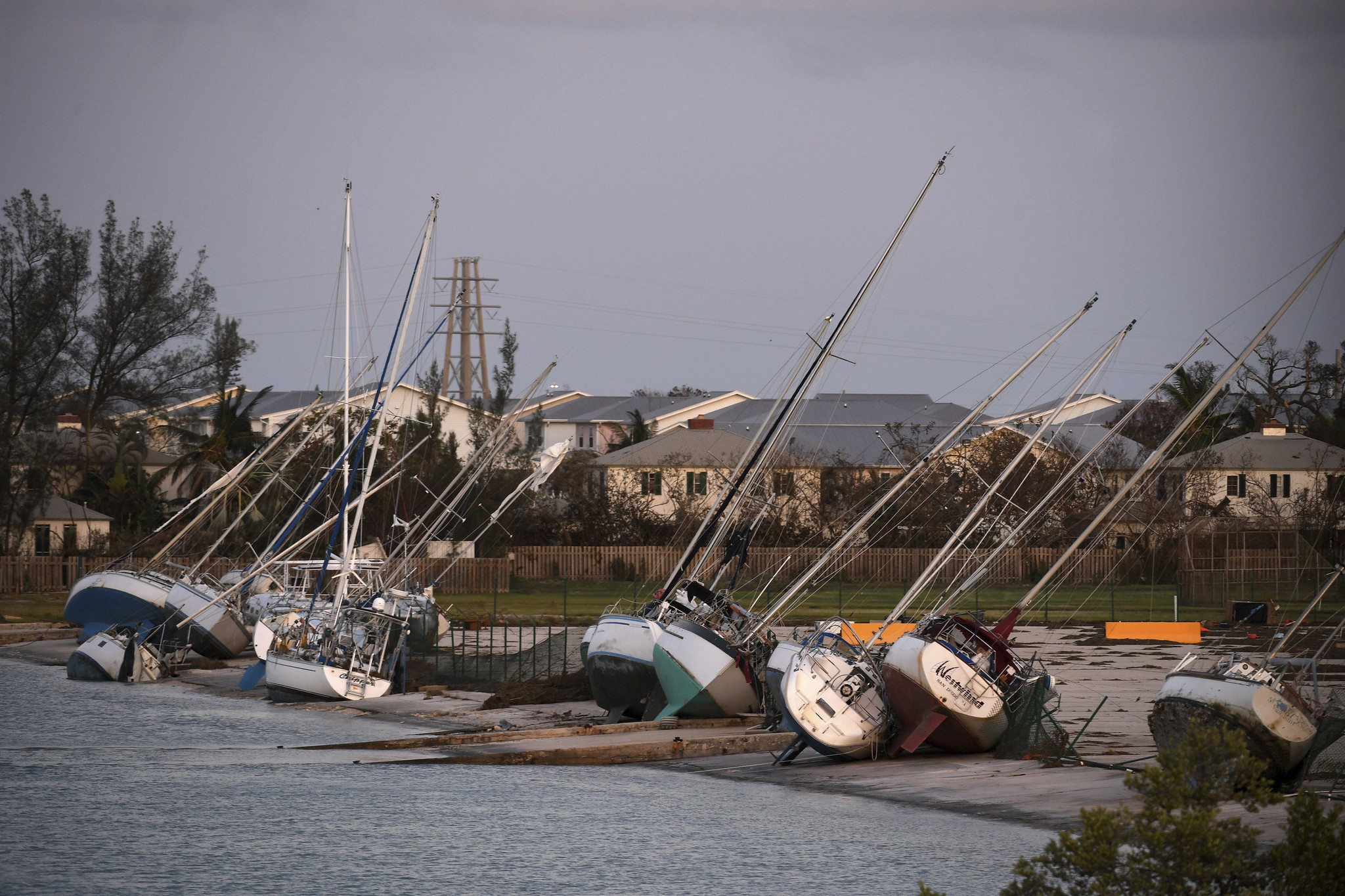 The Office of Insurance Regulation had no records identifying the origins of 11,049 claims. The storm made landfall on Sept. 10, 2017, and proceeded to ravage the length of Peninsular Florida. Homeowners have three years to file claims.
"Following Hurricane Irma, and the recent landfall of Michael, we have continued urging residents to contact their insurance company as soon as possible," Insurance Commissioner David Altmaier said. "This is done to limit AOB abuse, the occurrence of additional non-covered damage from interfering and prolonging the claims process, and expediting consumers' path back to normalcy.
As always, consumers who have insurance-related questions or concerns are urged to contact CFO Jimmy Patronis' Insurance Consumer Helpline by calling 1-877-MY-FL-CFO.
State regulators provide for hurricane victims
Helping hands have come from across the state and country to the aid of those affected by Hurricane Michael.
This week, even the state Office of Financial Regulation chipped in, providing more than 385 lbs., of non-perishable food and other items to support ongoing relief efforts.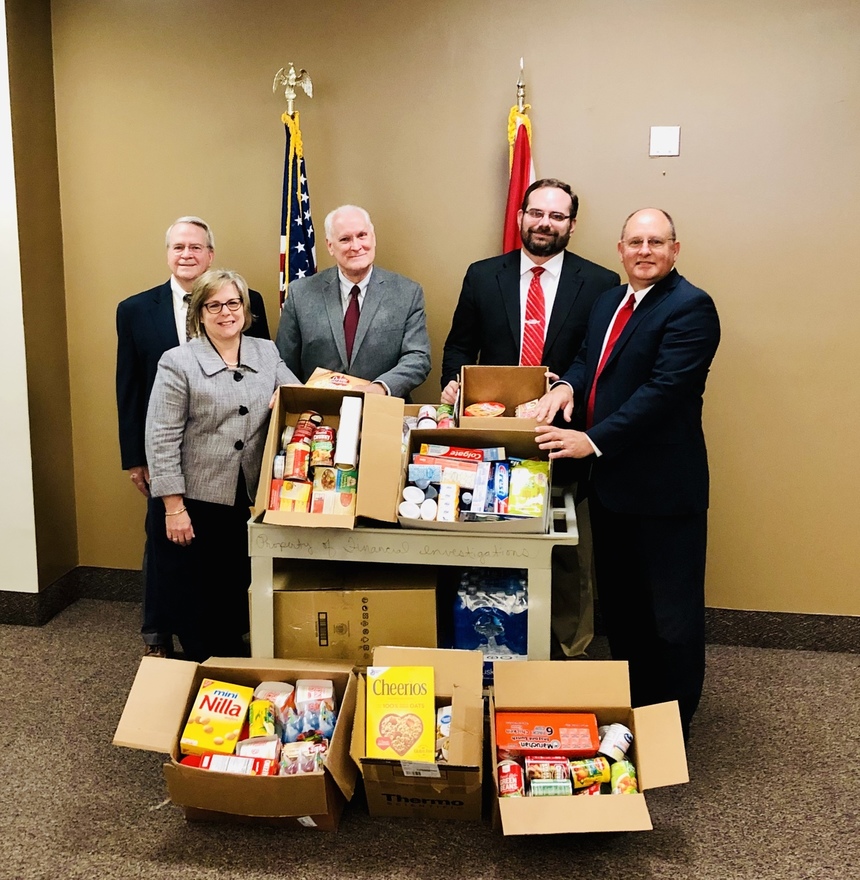 The powerful Category 4 storm that swept through the Panhandle and Big Bend on Oct. 10.
"I am proud of our team, and their generous efforts to help friends and neighbors in the Panhandle region who were impacted by this devastating storm," said Interim Commissioner Pamela Epting. "As the Thanksgiving holiday approaches, these donations will benefit families who need them most."
Donations were delivered to Second Harvest of the Big Bend, a regional food bank serving 11 counties in the Big Bend area.
State reopens hurricane-battered park
Falling Waters State Park in Chipley is again open for day use after briefly closing its gates following Hurricane Michael.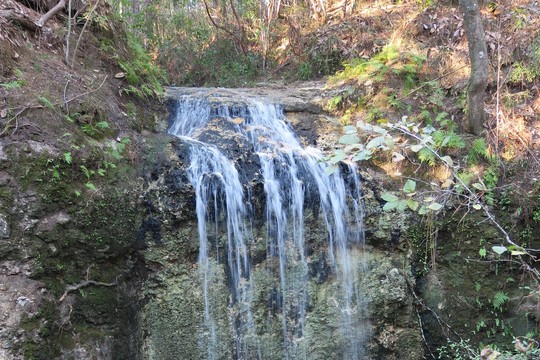 "Thanks to the hard work of park staff and volunteers, Falling Waters State Park is open for day use," said Florida State Parks Director Eric Draper. "We hope to reopen all of the state parks impacted by Hurricane Michael as soon as possible."
As its name suggests, Falling Waters is home a quiet cascade, in fact, the largest one in the state.
According to the Florida Department of Environmental Protection, Falling Waters suffered significant damage from the powerful Category 4 storm, sustaining downed trees, debris, and structural damage.
Just seven of the 31 state parks closed because of the storm remain unopened.
Utility association recognized for Irma outreach
For its outstanding communication efforts exercised before, during and after Hurricane Irma in 2017, the Florida Municipal Electric Association recently took home an award from the American Public Power Association.
The 'Award of Merit,' presented during the American Public Power Association's Customer Connections Conference in Orlando, honored the "use of social media to communicate information about hurricane preparation, mutual aid coordination, power outages and power restoration efforts in advance," of the powerful storm, according to FMEA.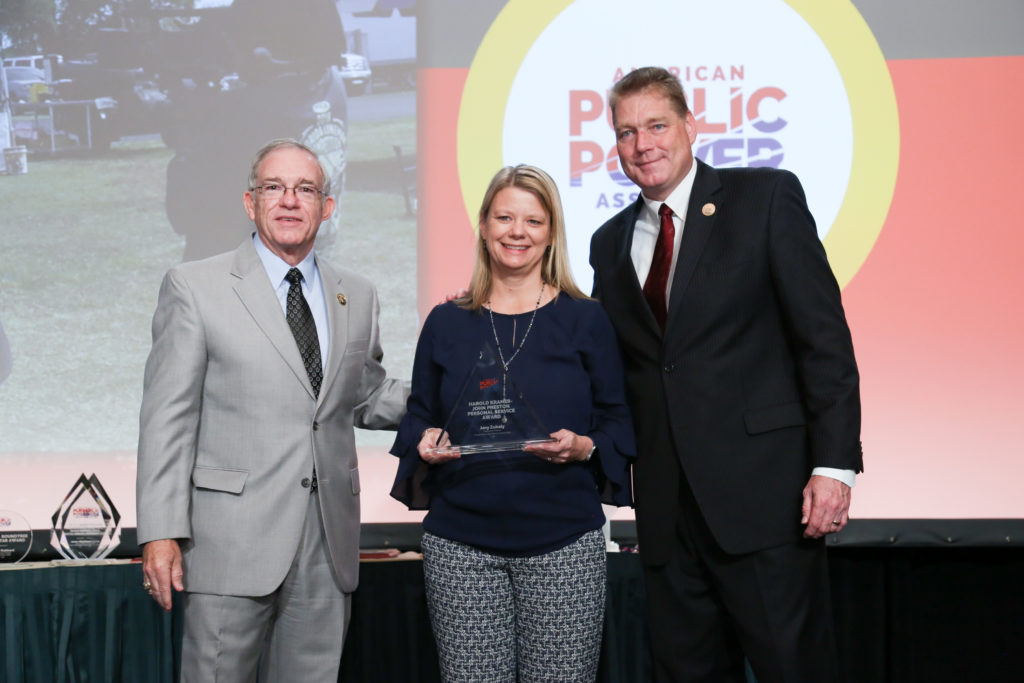 "Not only were we able to get timely information out about outages and power restoration numbers, we were also able to increase the general public's understanding of the power restoration process and priorities," said Amy Zubaly, FMEA Executive Director. "We proudly accept this award and thank the American Public Power Association for bestowing this honor upon us."
According to FMEA, other members of the group received similar distinctions. Among them: Orlando Utilities Commission, Lakeland Electric, Kissimmee Utility Authority, Beaches Energy Services and Keys Energy in their respective categories and classes. The Florida Municipal Power Agency also was recognized.
University system launches campaign
Those tasked with overseeing the state's 12 public universities want others to know more about the good work that comes out of each institution.
The State University System announced this week the Our Success is Your Success campaign, an effort to promote universities' impacts on "social mobility, scientific research, and economic growth."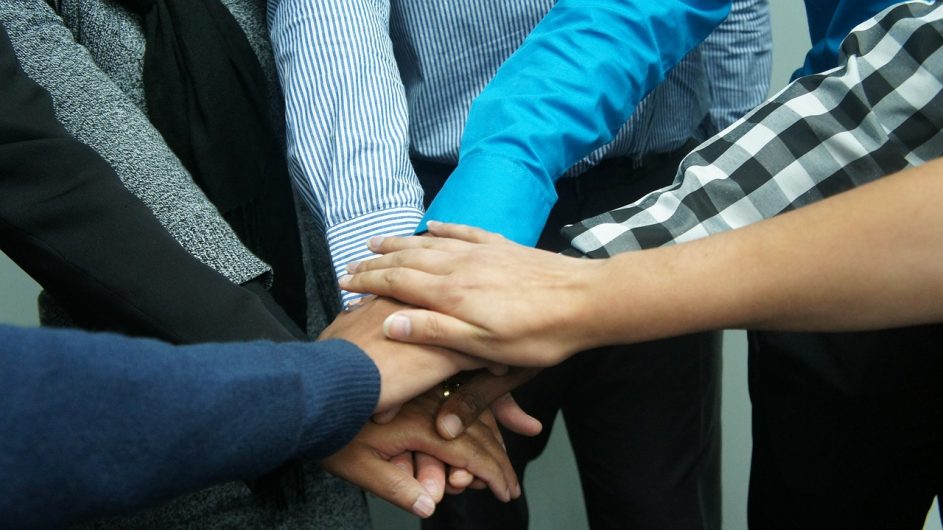 "Our message is simple: When our State University System prospers, so does the rest of the state," Board of Governors Chair Ned Lautenbach said of the campaign.
To market the good news, the campaign will use social media and other communications. It is being carried out in coordination with the Florida Student Association.
The effort will be carried out by the Florida Student Association, which will host the first-ever State University System day at the capital on February 6.
Florida College System awards Best Practices
Four Sunshine State colleges were recently awarded the Florida College System Chancellor's Best Practice recognition.
"The Chancellor's Best Practice Awards is an opportunity for our colleges to showcase innovative program strategies that have proved successful at their colleges and in their communities," said Chancellor Madeline Pumariega. "The best practice awards recognize colleges for creating successful programs and then sharing the high impact practices with all institutions in the Florida College System."
The higher education panel distinguished Florida Gateway College for its Second-Chance Pell Pilot Program, which offers education access to inmates upon release.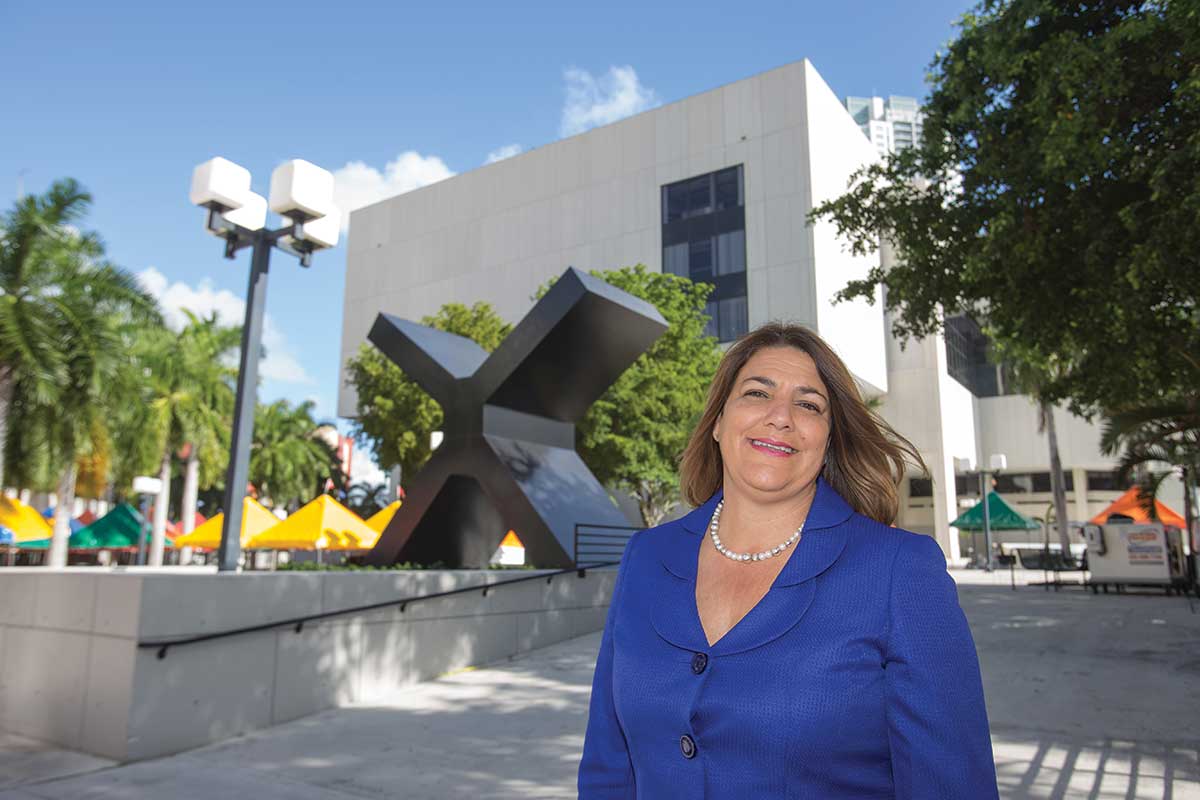 North Florida Community College took home the award for its
"Dual Enrollment Video Conferencing Model," which caters to rural high school students seeking college credit.
Pensacola State College received the recognition for its Bellwether Virtual Tutoring Program, which helps an estimated 1,000 students each year find individualized help for their studies.
At Polk State College, the award honored the Establishing Leaders in Teacher Education (ELITE Program), which "provides a seamless pathway from high school to college to employment for aspiring teachers, helping students meet local workforce demands through an affordable fast-track pipeline," according to the Florida College System.
State featured at medical trade show
Enterprise Florida, the state's principal economic development organization, this week set up shop at MEDICA, the world's largest medical trade show.
Joining Enterprise Florida at MEDICA's Düsseldorf, Germany, were nearly 50 other Florida companies. The annual trade show this year spanned Monday through Thursday.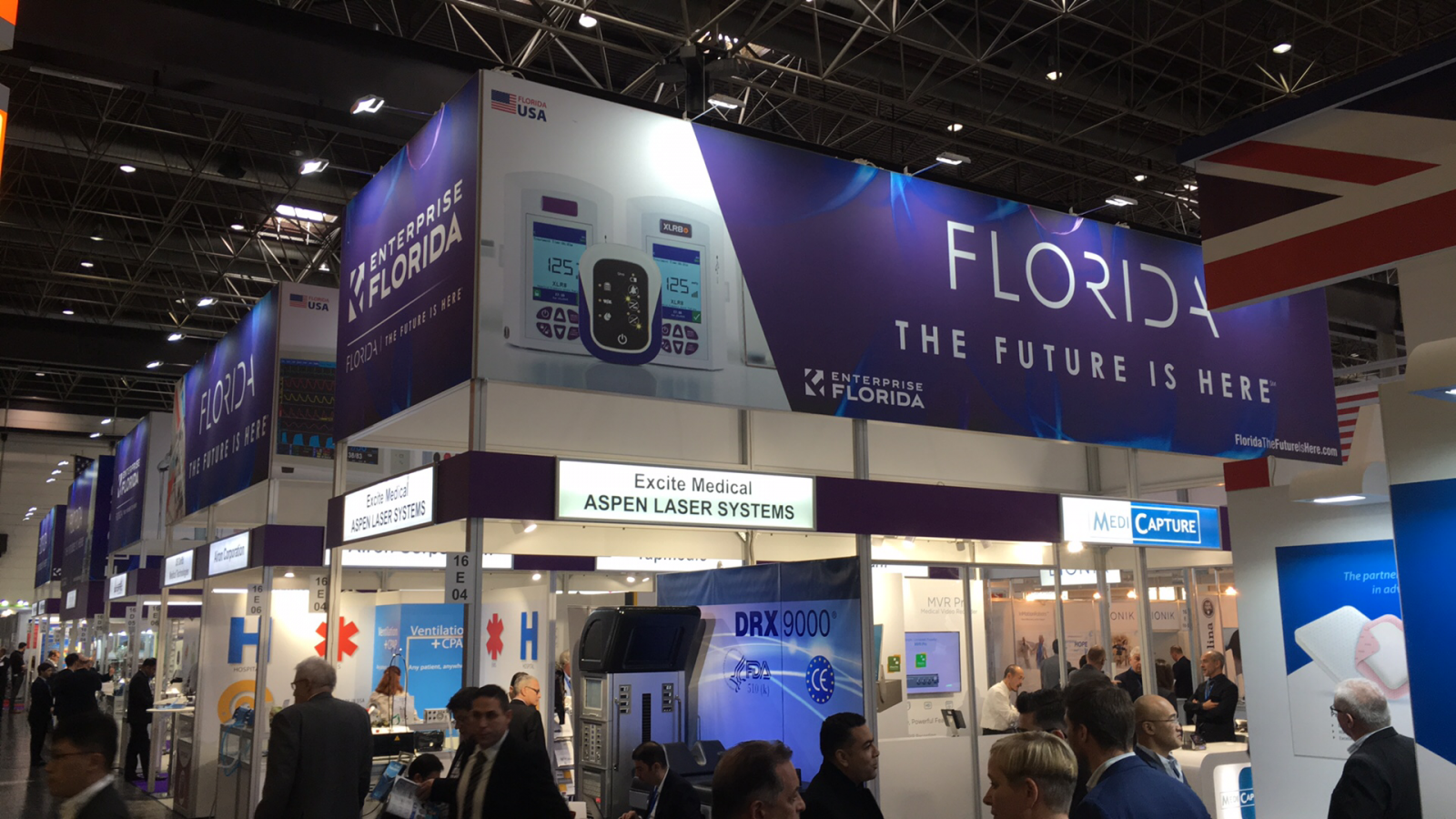 The state's strong representation at the international event is a good sign for Florida's medical services industry. Last year, Florida companies reported more than $122 million in sales following the show.
"We are so appreciative of the companies that are joining EFI at MEDICA this year," said Joe York, Vice-Chairman of Enterprise Florida's Board of Directors. "Events like MEDICA help Florida's small and medium-sized businesses expand internationally and showcase their products and services to the life science industry."
In terms of industry size, Florida is the second-ranked state for medical device and pharmaceuticals manufacturing. Nearly 30,000 Floridians work in biotechnology, pharmaceutical manufacturing, and medical device manufacturing industries, according to Enterprise Florida.
'Course change' for license suspensions?
Some free-market think tanks are trying to reform the state's practice of suspending driver's licenses for crimes not related to operating an automobile.
The James Madison Institute and Reason Foundation released a joint study this week arguing the practice hurts Florida and its taxpayers because it leads to increased court costs and unemployment.
The state suspends licenses for a series of nondriving offenses, the study points out. Among them: most drug crimes, failure to appear in court and failure to pay child support.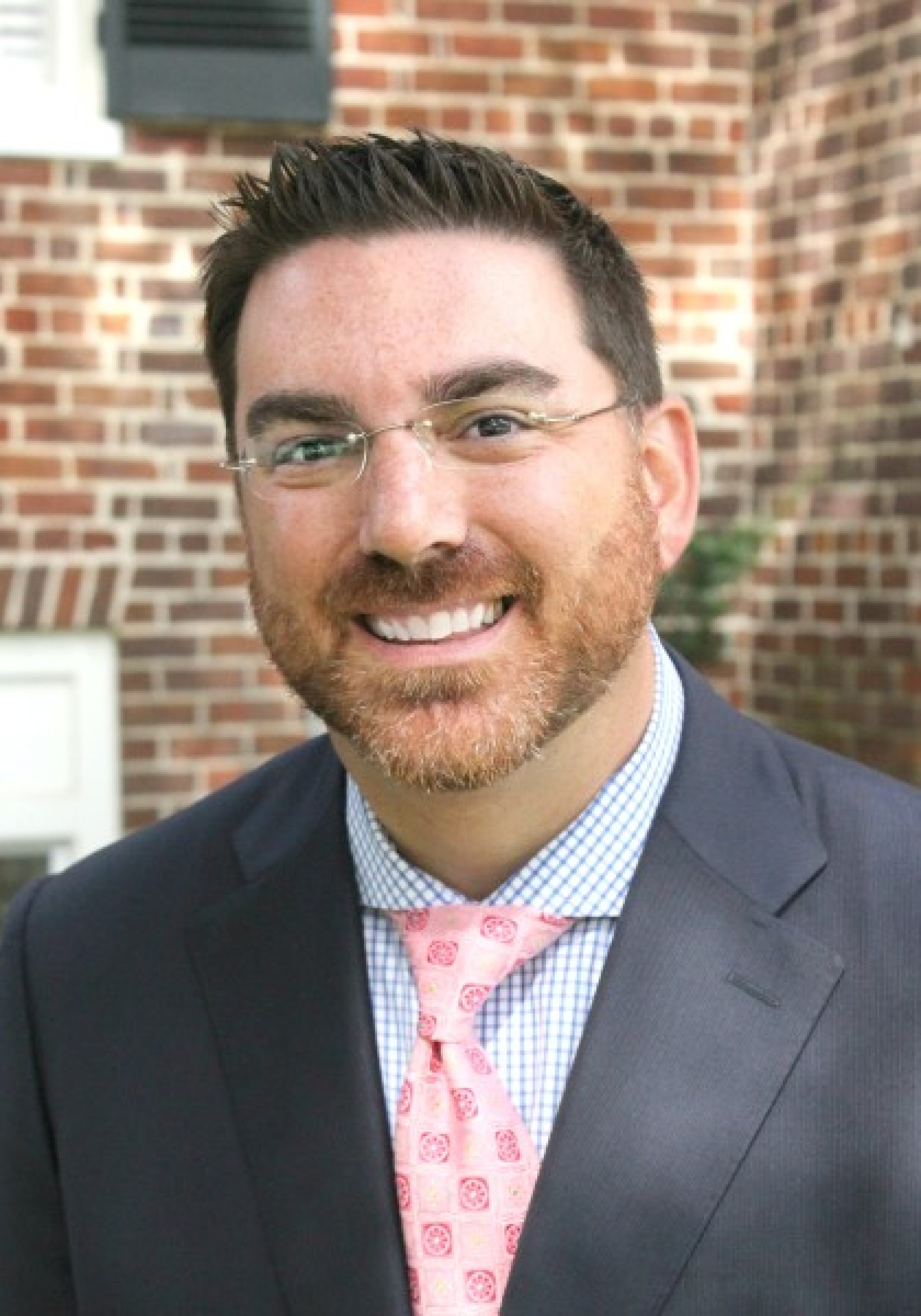 "These suspensions cut off a vital lifeline for individuals in the workforce, and can herald an endless cycle of fines, court costs, and liabilities that make escaping the criminal justice system nearly impossible," write Sal Nuzzo, JMI's vice president of policy, and James Craven, a senior fellow of criminal justice reform at Reason Foundation.
Nuzzo and Craven recommend the state reconsider using license suspensions as a punitive or compliance measure. Other states like California, they note, ended suspensions for minor offenses. In some cases, they suggest giving judges more discretion over suspending licenses, or opting out of the practice entirely.
FSU snags global distinction
The Association of Public and Land-grant Universities recently recognized Florida State University its strategies to internationalize the institution.
Sally McRorie, FSU provost and vice president for academic affairs, accepted the 2018 Platinum Level Institutional Award for Global Learning, Research & Engagement last Sunday.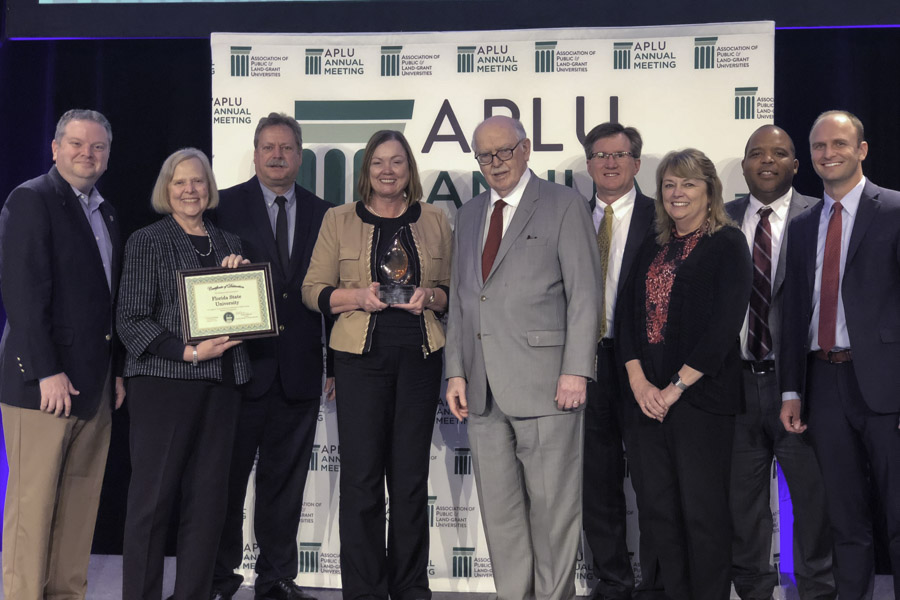 The association said FSU had an "extraordinary global-engagement" network. The school received the only 'Platinum'-level award at the ceremony.
"I think we're contributing to FSU's reputation as a place where students can really experience engaged learning in multiple areas, including international study," said assistant provost Stephen McDowell. "But it's not only about people who travel abroad. Florida State also creates opportunities on campus for people to engage with students, faculty and speakers from other countries."
The university also advances its international mission through more than 100 international agreements with partners in 32 countries. In total, FSU faculty members have established affiliations with about 200 institutions worldwide.
More than $1 million in scholarships for study-abroad classes and assists talented students in other countries. International students with at least two semesters abroad can enroll for later classes at FSU and pay in-state tuition.
Hometown hero honored
A shooting earlier this month at a Tallahassee hot yoga studio left two dead and five others injured rocked the nearby community.
But without Joshua Quick, who confronted the shooter allowing others to escape, the casualties could've been worse.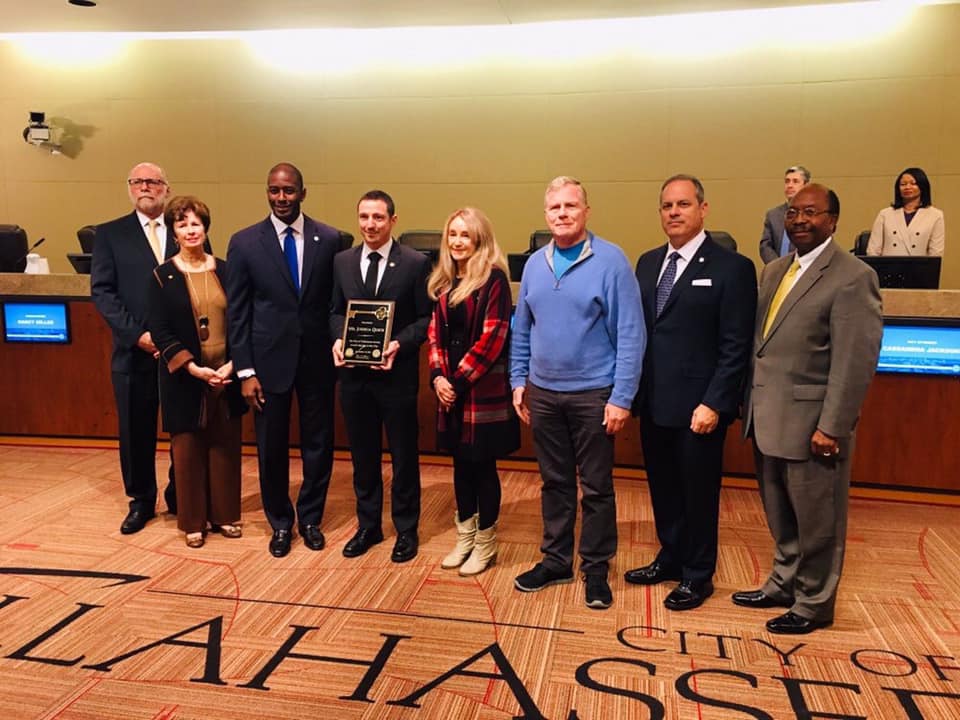 For his actions during the tragedy, Quick was awarded an honorary key to the city by the Tallahassee City Commission, including Mayor Andrew Gillum.
"I am overwhelmed with gratitude," Quick said, according to the Tallahassee Democrat. "I cannot overstate my gratitude to everybody — the first responders and even the people who were in the yoga studio with me who saw firsthand what transpired."
A law school student at Florida State University, President John Thrasher announced on Friday that the university would begin raising funds to relieve Quick of his tuition and related expenses.
Capitol Directions