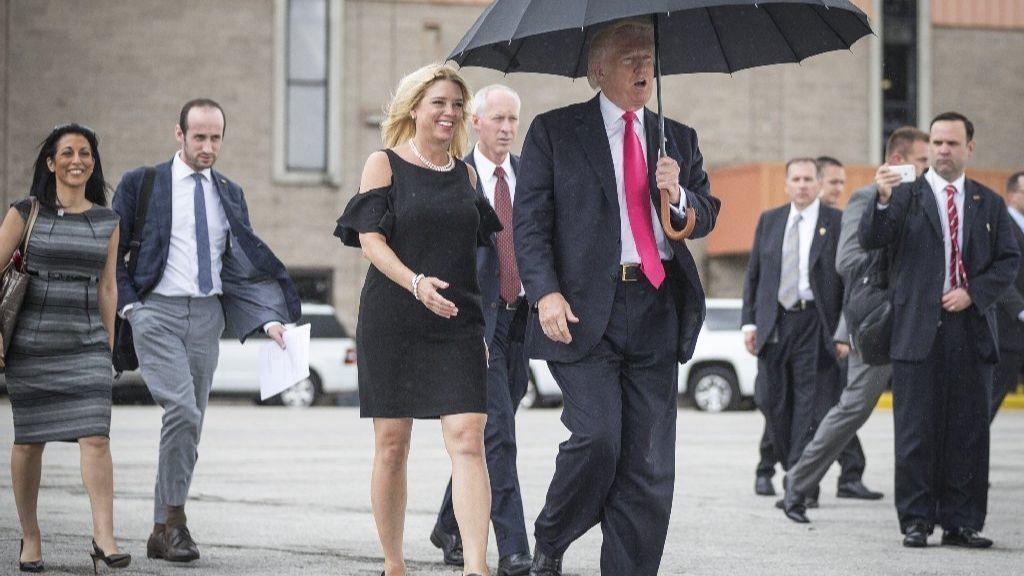 Florida Attorney General Pam Bondi disputed news she would meet with President Donald Trump in Mar-A-Lago over Thanksgiving to discuss a potential nomination for the U.S. Attorney General position.
"The attorney general says that is fake news," Bondi spokesman Whitney Ray said in an email to News Service of Florida on Friday.
The denial comes after her name popped up in media reports as a possible replacement for former U.S. Attorney General Jeff Sessions, who Trump asked to resign immediately after the midterms.
Almost immediately, Bondi arose as one of the more prominent potential choices to succeed Sessions.
McClatchy reported on Friday that Trump plans to host Bondi at Mar-A-Lago for a meeting when he vacations there for Thanksgiving.
The news organization says three administration sources confirm Trump is "seriously considering" Bondi for Attorney General. Notably, Bondi did not respond to calls from that news organization before its report.
Mention of Bondi's name for the post immediately reignited controversy about a $25,000 donation made by the Trump Foundation to Bondi's re-election campaign in 2013. Ultimately, the donation, which was illegal for the charitable foundation to make, resulted in a fine for Trump to the IRS.
Bondi herself came under scrutiny because the donation came around the same time her office elected not to pursue an investigation of Trump University.
This isn't the first time media speculated whether Bondi would play a role in Trump's administration. Trump named her as part of his transition team's executive committee, along with former New Jersey Gov. Chris Christie, also rumored as a choice for U.S. Attorney General then and now.
She took a meeting Manhattan with Trump while he assembled his initial cabinet. At that time, she told the USA Today ""I'm very happy being attorney general of the state of Florida right now."
But that was in 2016, two years before the end of her term as Florida Attorney General. Now, her term ends within weeks. Attorney General-elect Ashley Moody will be sworn into the office in January, along with the new Governor and other Cabinet members.
So Bondi no longer holds any professional obligations in the Sunshine State.
But Trump may not be the only New Yorker blowing up her phone. In August. Bondi sought Florida Commission of Ethics clearance before a three-day stint co-host "The Five" on Fox News, fueling speculation she might take on a full-time job on the network after her term expires.