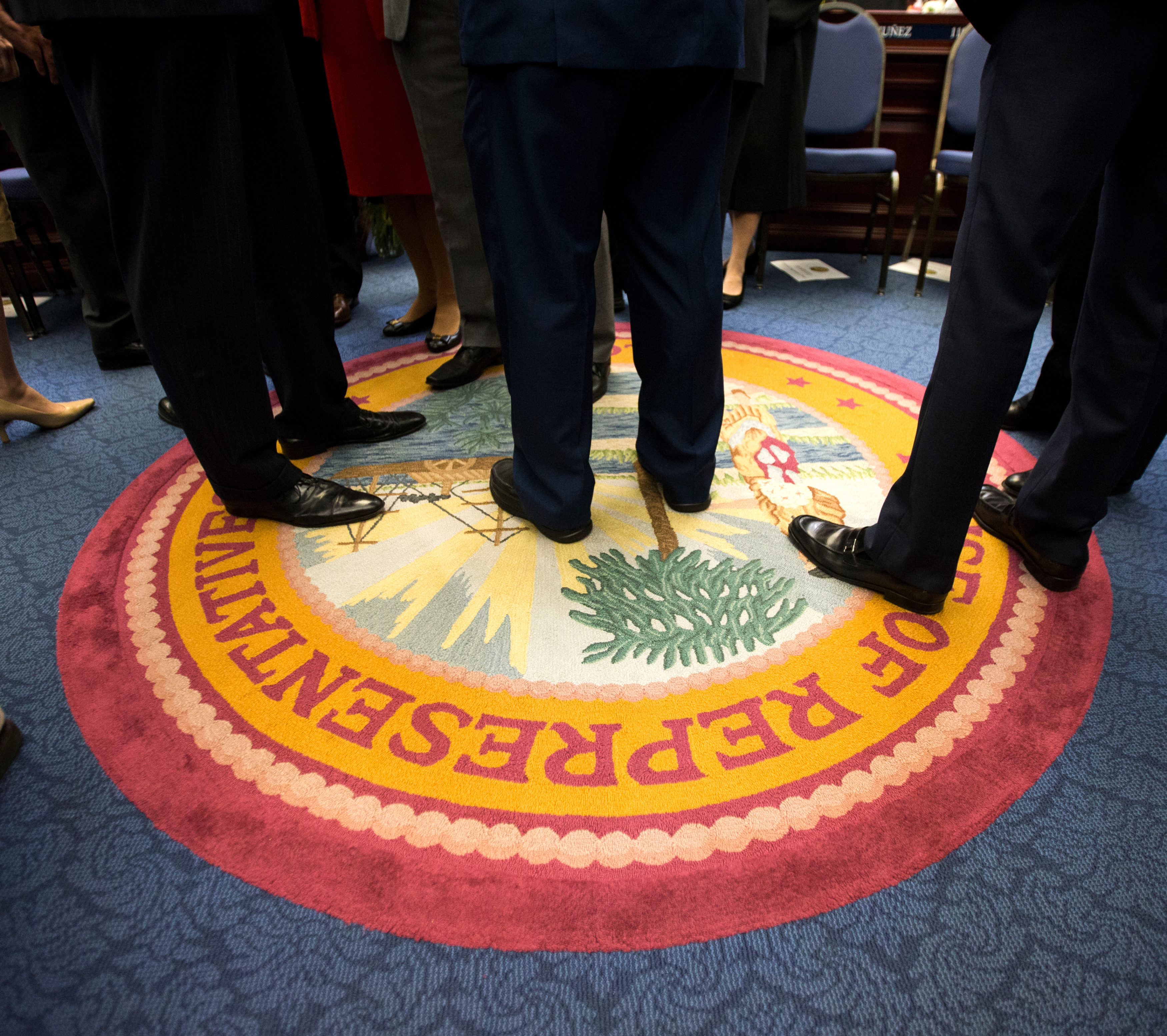 Another four Democrats and four Republicans took the first step toward re-election before in the days leading up to Thanksgiving.
Coconut Creek Democratic Rep. Kristin Jacobs, who opened her campaign account Wendesday, and Lakeland Republican Rep. Colleen Burton are the longest tenured of the bunch.
Jacobs, a former Broward County Commissioner, was first elected to the Florida House in 2014. She earned a third term in House District 96 this year with a landslide win over Saima Farooqui in the Aug. 28 primary election.
Burton cruised past Democratic challenger Shandale Terrell 58-42 percent on Nov. 6 to earn a third term in Polk County's HD 40.
Naples Republican Rep. Bob Rommel, first elected in 2016, got the ball rolling on his re-election bid Tuesday. He garnered two-thirds of the vote against Democrat Sara McFadden in the general election for Collier County's House District 106.
Miami Rep. Daniel Perez put in his paperwork Wednesday. He was elected to Miami-Dade County's House District 116 in a 2017 special election to replace fellow Republican Jose Felix Diaz, who resigned his seat for an unsuccessful state Senate bid. Perez defeated Democrat James Harden 57-43 percent earlier this month to earn his first full term.
Three Democratic members of the 2018 freshman class also submitted their paperwork for 2020: Orlando Rep. Anna Eskamani, Tampa Rep. Dianne Hart and Gulfport Rep. Jennifer Webb.
Eskamani and Webb were two of a handful of Democratic candidates to flip seats in the Florida House this cycle.
Eskamani defeated Republican challenger Stockton Reeves by 14 points to take over House District 47, the Orange County that opened up due to Mike Miller's bid for Florida's 7th Congressional District. Webb, meanwhile, scored a 6-point win over Republican Ray Blacklidge in Pinellas County's House District 69, the seat vacated by three-term Rep. Kathleen Peters who is now a member of the Pinellas County Commission.
Hart is the newly minted representative in House District 61, the Hillsborough County seat Democrat Sean Shaw gave up to run for Attorney General. Hart earned 43 percent of the vote in the four-way primary for the Democratic stronghold and cruised past write-in challenger Valion Joyce on Election Day. Joyce netted just one vote out of the nearly 44,000 cast.
On the Republican side, Belleair Bluffs Rep. Nick DiCeglie started his campaign for a second term in Pinellas County's House District 66. He defeated Seminole Republican Berny Jacques 60-40 percent in the primary election and dispatched Democrat Alex Heeren 57-43 percent two weeks ago.
Other action this week: Miramar Democrat Imtiaz Ahmad Mohammad signed up to succeed term-limited Weston Democratic Rep. Richard Stark in Broward's House District 104 and Miami Libertarian Jorge Suarez filed to challenge second-term Democratic Rep. Nick Duran in Miami-Dade's House District 112.
As of Friday afternoon, 29 House incumbents had filed for re-election in 2020.