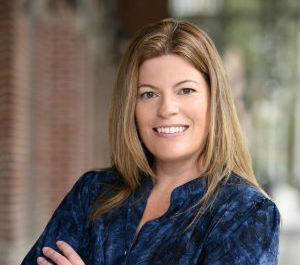 What type of optimism beats in the heart of a Democrat running to represent The Villages in Congress?
Dana Cottrell, a Spring Hill Democrat, already has filed to challenge U.S. Rep. Daniel Webster in Florida's 11th Congressional District in 2020. The career educator ran this year and lost to the Clermont Republican by more than 29 percentage points, 65-35.
Early on election night, she issued a public concession to Webster, a former Florida Speaker of the House.
"While disappointing, it's now time for us to come together and hold him to the promises we seek," Cottrell wrote on Twitter on Nov. 6, "making sure affordable health care, equality, improved education, and a clean environment is available to everyone."
She apparently plans to provide accountability for Webster with another long shot bid.
Cottrell most recently worked more than a decade at Bitburg High School, a Department of Defense Dependent School, and taught at a number of schools in the Brooksville-Spring Hill area.
The district stretches from those north Lake and southern Marion counties through all of Sumter, Citrus and Hernando counties.
Webster initially won election to Congress in 2010 after defeating former U.S. Rep. Alan Grayson in a swing district, Florida's 8th Congressional District.
After redistricting, Webster ran and narrowly fended off a challenge by former Orlando Police Chief Val Demings in CD 10.
But after district lines shifted again via court order, allowing Demings a path to victory, Webster shifted his candidacy to the conservative CD 11.
There, he has comfortably won two elections. In 2016, he beat Democrat Dave Koller by nearly 34 percentage points, and then beat Cottrell in November.
This year, Cottrell had to fend off fellow Democrat Jim Henry, of Hernando, before advancing to the general election.
As of the mid-October financial reporting period, Cotrell had more than $12,000 in cash on hand and had tapped enough of a financial network to raise upward of $81,000 in her 2018 bid against Webster.
The incumbent, who has not yet filed for re-election, raised more than $568,000, and as of his October financial reports had more than $154,000 in cash on hand.