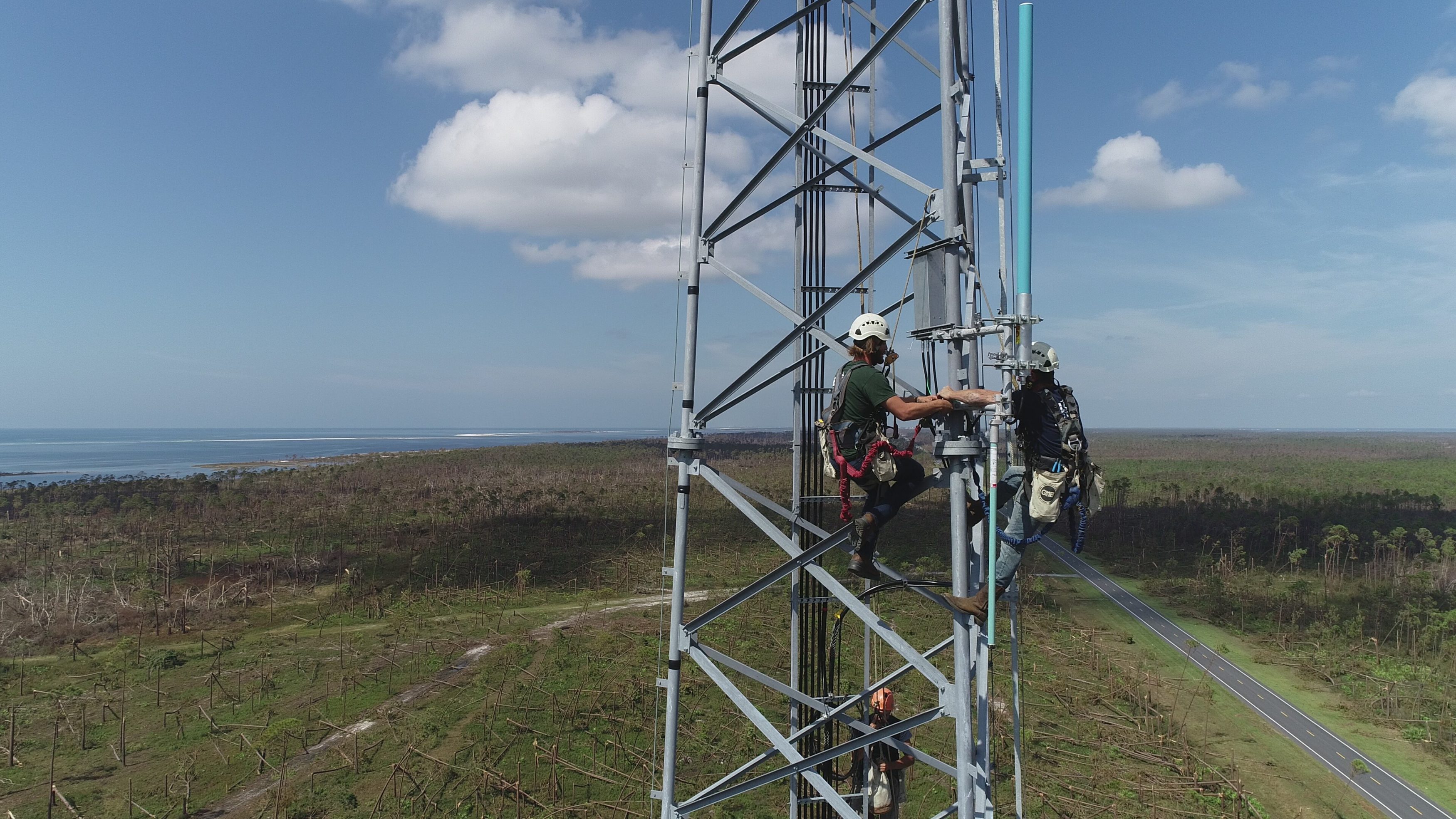 Recent hurricanes have served as a stark reminder of the integral role communications play in disaster response efforts.
When Hurricane Michael decimated Northwest Florida last month, cell outages were just as widespread as power outages — many in the hardest hit areas had to park their car on a bridge and stand on its roof to contact the outside world in the first days after the storm.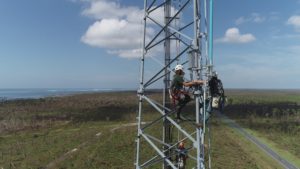 But as the public cell system failed, first responders were still able to get their jobs done thanks to dedicated radio communications systems. As the storm approached the Panhandle, Land Mobile Radio (LMR) systems operated by our public safety professionals made sure the people tasked with helping others survive and get back on their feet could stay in constant communication.
Hurricane Michael wasn't the first test for the Motorola Solutions-produced tech, nor was it the first one of the 2018 hurricane season — LMR also held up during the worst of Hurricane Florence's assault on North and South Carolina.
When towers topple and antennae get swept away, LMR adapts to use other delivery methods. In a worst-case scenario, LMR can maintain functionality by operating in a direct mode device-to-device capacity.
Unlike North Carolina, which has the next-gen radio tech in the hands of its first responders statewide, Florida is mostly still running an aging proprietary service called SLERS, or the Statewide Law Enforcement Radio System.
SLERS is "a single, unified digital radio network that meets the radio voice communications needs of state law enforcement officers and other participating agencies throughout the state," according to the Department of Management Services. The network serves 20,500 radios in patrol cars, boats, motorcycles and aircraft throughout the state.
Melbourne-based Harris Corp. has held the contract for SLERS since September 2000, but its outdated tech has had some reliability issues even in normal conditions, not to mention only Harris-made radios can access the network.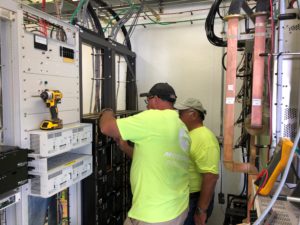 Though North Carolina has just half the population of Florida, its open-standard system serves five times the radios Florida's proprietary system does.
North Carolina's system is designed around the Project 25 standard that according to the U.S. Department of Homeland Security, "is the only known user-driven emergency communications standards process in the U.S."
Recognizing the need for an update, the Legislature has directed DMS to move forward with replacing the current SLERS system. In March, the state said it was ditching Harris and switching to Motorola.
There's been some legal haranguing by Harris, which has challenged the decision every step of the way, but even with the holdups in court, the Sunshine State is prepped to get mission-critical radios into first responders hands and it'll save a good amount money compared to what Harris proposed — the company put in a $900 million bid, while Motorola said it could handle the job for $300 million less.