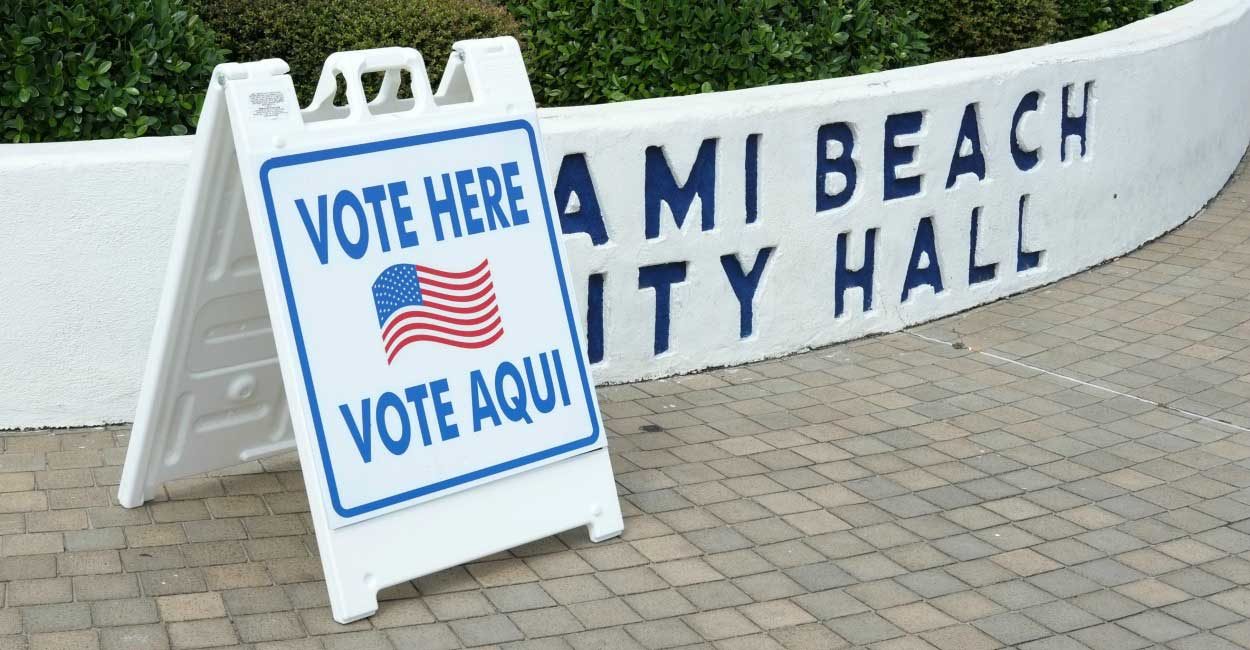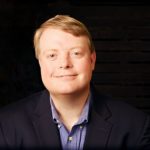 For anyone who thought Florida fixed its election system following the 2000 recount, think again.
Eighteen years after that infamous spectacle, the 2018 election season has demonstrated we still have work to do in making our voting and counting processes as effective and accessible as possible.
I spent Election Day and most of the next two weeks at the Duval County Supervisor of Elections office and before the county canvassing board.
While the Jacksonville recount was relatively smooth, I left the experience convinced that Florida needs structural election reform.
Now that the 2019 Florida Legislature has convened, its first order of business should be a comprehensive bipartisan review of Florida elections. Below are six actions legislators could take — either on their own or through proposed constitutional amendments on the November 2020 ballot — to improve the electoral process.
Eliminate potential conflicts of interests
In 1998, voters amended the Florida Constitution and made Secretary of State an appointed position rather than an elected one. Unfortunately, legislation implementing that change established a structure where Florida's top elections official is appointed by and reports to the Governor. In 2010, 2014, and 2018, the Secretary of State oversaw elections in which his boss was on the ballot — a clear conflict of interest which could undermine voter confidence in the electoral process.
The legislature should follow the model currently in place for agencies like the Departments of Law Enforcement and Revenue — and empower the Florida Cabinet to appoint the Secretary of State, subject to Senate confirmation. This reform would give four independently elected officials, rather than one, ultimate oversight of the elections process.
Legislators should also establish a process through which an individual Cabinet member recuses herself or himself in the event she or he is on the ballot.
Similarly, there is no reason for county supervisors of elections to be partisan positions. Through their 63 percent passage of Amendment 10, voters have mandated that our 67 elections supervisors will continue to be elected. The legislature should complement that decision by removing partisan labels altogether and making elections supervisor a nonpartisan office.
Such a change would help ensure that performance, rather than partisanship, informs the process of choosing who oversees elections in Florida counties.
Allocate funds for voting equipment
While overheated voting machines in Palm Beach County have received most of the recent media attention, that equipment malfunction was not an isolated incident or breaking news. Four years ago, in November 2014, Jim Turner of the News Service of Florida reported that "[d]ecade-old voting equipment is quickly aging in nearly half the state's counties, and there has been a struggle at the local level to secure money to cover the replacement costs." If it hasn't already, the Florida Division of Elections should immediately conduct a county-by-county inventory of voting equipment needs and seek funding in the next state budget to help supervisors of elections meet those needs before 2020.
State legislators are in a good financial position to comply with any request for help. In September 2018, the Legislative Budget Commission projected a $223 million surplus for the fiscal year starting July 1, 2019. While taxpayer funds should always be managed prudently, ensuring that all 67 counties have reliable voting and counting technology would be an expenditure worth making.
Fix ballot design problems with help from Supervisors of Elections 
Though the Broward County Supervisor of Elections utilized a highly problematic and well-publicized erroneous ballot design, most of the other 66 county election supervisors did not have major placement challenges. As state leaders explore possible solutions like standardized ballots, they should begin their research at the Florida State Association of Supervisors of Elections Mid-Winter Conference, which will be held from Dec. 2-Dec. 5, 2018 at the Westin Sarasota.
Insights from that meeting, and continued dialogue with the local officials responsible for election oversight, could go a long way toward minimizing future flaws in ballot design.
Reschedule Primary Elections
Florida currently holds its primary in late August. Voters are tasked with choosing congressional or state government nominees right before Labor Day, when children are returning to school and our state is under the threat of tropical weather.
This schedule also disadvantages successful candidates and elections supervisors, who have little transition time to pivot to the general election.
Additionally, the 10-week second election does not always allow for a comprehensive discussion of key issues. Legislators should look at the 13 states which hold primaries before Memorial Day, as that timing may work better.
Move to a "Top Two" voting system
When the voter registration books closed before the Aug. 28 primary, Florida had 3,580,605 citizens registered with No Party Affiliation (NPA) or with smaller political parties. Under current law, none of these voters had any say over which candidates for Governor, Cabinet, or the Florida Legislature would advance to the general election.
Since nearly 30 percent of all Florida voters are neither Democrats nor Republicans, it is fundamentally unfair to deny those citizens the ability to participate.
To that end, legislators should propose an amendment for the November 2020 ballot to create a "Top Two" voting system for congressional and state government elections much like those currently utilized in the City of Jacksonville and states such as California, Louisiana, Nebraska, and Washington.
In a Top Two system, all candidates for an office appear on the first election ballot with all voters having the right to cast ballots. Unless a candidate wins outright by receiving more than 50 percent of the vote, the top two finishers — regardless of party — advance to the second election.
This reform would have numerous benefits. First, it would provide every voter the opportunity to vote in every election. Second, it would encourage candidates to reach beyond their political party bases for support in both the first and second elections. Third, it would eliminate the "write-in loophole" that has long been used to disenfranchise voters by blocking their participation in primaries.
Increase turnout with same-day voter registration
During this general election, county canvassing boards across the state had to reject provisional ballots because the voters registered after the Oct. 9, 2018 deadline or were not registered at all. It was difficult to watch those decisions in Duval County, especially since Florida's current registration time frame seems arbitrary and unnecessary.
As the National Conference of State Legislators (NCSL) explains, 18 states have adopted some version of same-day voter registration (SDR) with accompanying voter verification procedures.
The NCSL reports "strong evidence that same day and Election Day registration increases voter turnout, but the extent of the impact is difficult to conclude. Immediately following the implementation of SDR, states usually see a boost in voter numbers. Same day registration states also tend to outperform other states in terms of turnout percentages.
Many states that have implemented SDR have historically produced higher voter numbers, making changes hard to gauge. Multiple studies place the effect between an increase of 3 to 7 percent, with an average of a 5 percent increase."
Florida should explore joining those 18 states to advance the goal of increased voter turnout, and make sure that county elections supervisors have the financial and administrative support they need to implement this reform.
Ease voting by mail
In the 2014 general election, 1,877,820 Florida citizens voted by mail. This year, the statewide number grew to 2,623,798. Given the increased use of this voting method, the legislature should make sure that mail voters are given every opportunity to have their ballots counted.
That task starts with finding a better way to verify mail ballots than the signature match.
During this election, I watched Duval County Canvassing Board members try to reconcile current signatures with previous signatures provided years or even decades ago. At other times, they had to compare signatures made on paper ballots with those from electronic data pads. This process is unfair to board members, who should not have to be handwriting experts, and even more unfair to disqualified voters.
If Florida cannot find a reasonable alternative to the signature match, we should at least give voters more time to fix any problems. When a Supervisor of Elections notifies a voter that she or he has a signature match challenge, that voter only has until 5 p.m. on the Monday before Election Day to correct it through a cure affidavit.
The legislature should shift that deadline, and the deadline for provisional voters to verify their eligibility, to no sooner than 5 p.m. on the Friday after Election Day. An additional 96 hours would give citizens more time to ensure their votes are counted, while respecting the state deadline for county canvassing boards to provide their first unofficial certification of results.
The good postelection news is that legislative leaders appear to agree that reform is needed. Senate Democratic Leader Audrey Gibson told me the subject ranks high on the list of items the 2019 legislature should tackle.
Last week, Florida Politics reported House Democratic Leader Kionne McGhee's belief that "our colleagues across the aisle will work with us on this effort." House Speaker Jose Oliva told reporters that "Florida's troublesome Nov. 6 election will merit legislative examination," while House Republican Leader Dane Eagle "lists the issue among his own priorities this year."
The bipartisan adoption of common-sense election reforms would make the 2019 legislative session one of the most consequential in recent memory. If Republican and Democratic leaders follow through on their stated plans, Florida could for once be in the national election spotlight for positive reasons.
___
Chris Hand (@chrishandjax) is an attorney whose practice involves strategic government matters, including elections. He was Chief of Staff at the City of Jacksonville from 2011-2015. With former Gov. Bob Graham, Hand co-authored "America, the Owner's Manual: You Can Fight City Hall — and Win."